A USD 1.9B Treasure-Themed Entertainment City Will Be Built in Riyadh
Abdullah Al-Othaim Investment has launched the Konoz project, an entertainment complex with architecture inspired by gemstones.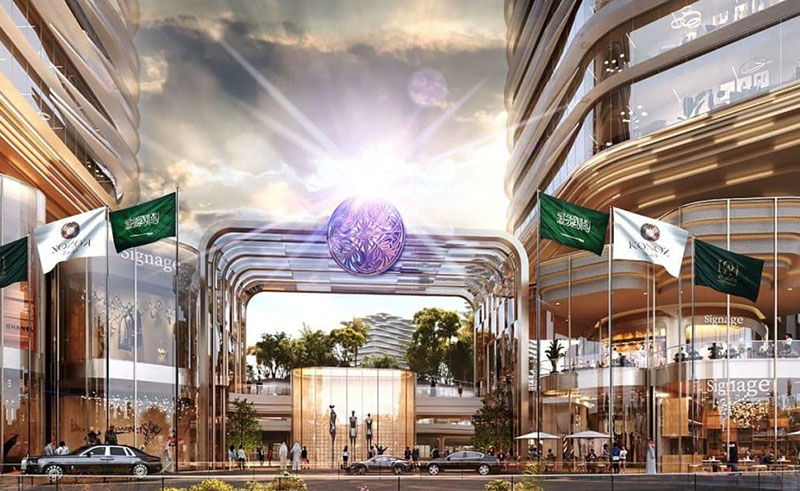 The Abdullah Al-Othaim Investment Company announced plans for a USD 1.9 billion (SAR 7 billion) entertainment complex in Riyadh. 'Konoz' - which means 'box of treasures' in Arabic - will be themed after precious gemstones, which will be reflected in its visual and architectural elements across its various zones.
The Konoz development will be made up of a 20,000 sqm entertainment city and 50,000 sqm of modern commercial office spaces. The entertainment city is designed to enhance the city's tourism and leisure offerings, while the office spaces will provide cutting-edge facilities to support Riyadh's business community. The development will also feature retail and F&B outlets, a 250-room hotel, 120 serviced apartments and a residential complex spanning over 135,000 sqm and 700 apartments.
The move is part of Abdullah Al-Othaim Investment Company's vision to create innovative projects in strategic locations across the Saudi Arabian capital. The project also aligns with the 'Riyadh Strategy', which aims to transform the city into a thriving hub for investment, innovation, and tourism.