Luxury Hotel Brand Aman Resorts Will Open Aman Wadi Safar in Riyadh
The international brand is making its expansion into Saudi Arabia with a new hotel near Riyadh.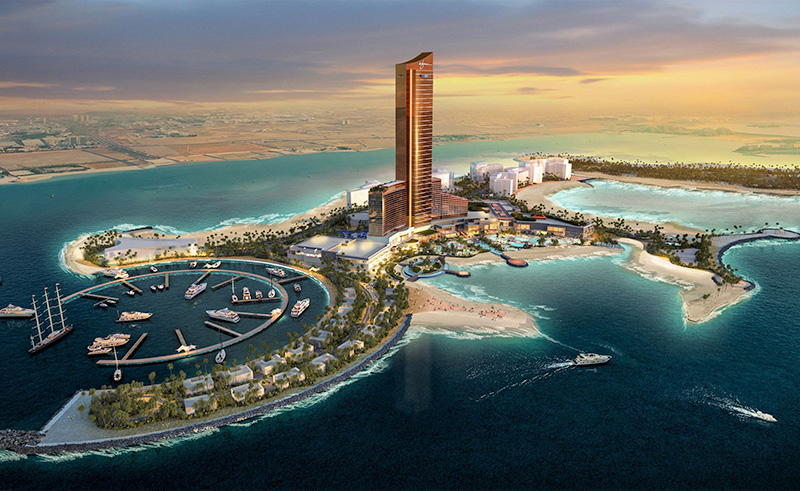 Switzerland-based luxury hospitality brand Aman Resorts is teaming up with Saudi Arabian tourism authority Diriyah Co. to unveil a new hotel in the Kingdom of Saudi Arabia. The new property, Aman Wadi Safar, will be located near Riyadh and will feature 78 rooms, 34 branded residences, a spa and numerous dining outlets.
Following the successful opening of Aman New York, the brand's renowned design language will be fused with the local Saudi culture, heritage and landscape. The hotel will draw inspiration from its pristine natural environment, as well as traditional Najdi design elements, to embrace the values of a community lifestyle. The result will be a resort setting that reinforces the connection between the property and its otherworldly desert location.
"This announcement marks a continuation of Aman Group's commitment to the Kingdom in Saudi Arabia," Vlad Doronin, Chairman and CEO of Aman Group, tells SceneTraveller. "Aman Wadi Safar and Janu Diriyah Gate build upon Aman Group's existing pipeline of properties in Saudi Arabia and reinforce my vision to showcase the breadth of this fascinating and previously undiscovered country."
Expected to open in 2026, this project is one of two hotels that will be opened under the joint lead of Diriyah and Aman Group. The second is Janu Diriyah, located in close proximity to At-Turaif, a UNESCO Heritage Site near Riyadh.