Top 10 Airbnb Rooms With a View Around the World
From Norway to Brazil, each of these Airbnb properties are a chapter in the chronicles of wanderlust.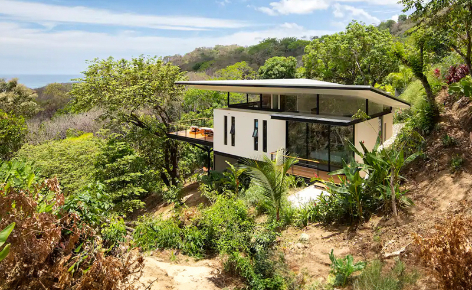 In a world perpetually in motion, there exists an unspoken yearning to pause, to breathe, and to be enveloped in the tranquil embrace of nature's grandeur. Amidst this longing, Airbnb has unveiled its latest curation: the top 10 rooms with a view. Promising awe-inspiring landscapes and serenity with vistas that whispers timeless tales, from the ethereal charm of Norway's Mirror-Clad Cabin to the majestic grandeur of Greece's Wave Tin Infinity Villa, each property is a chapter in the chronicles of wanderlust.
The Wave Infinity Villa
Lefkada, Greece
Perched gracefully alongside Kathisma Beach, The Wave Tin Infinity Villa in Greece extends a warm invitation to bask in the splendor of Ionian Sea sunsets. Set on a picturesque hillside, this haven presents an idyllic vantage point for nature's daily masterpiece.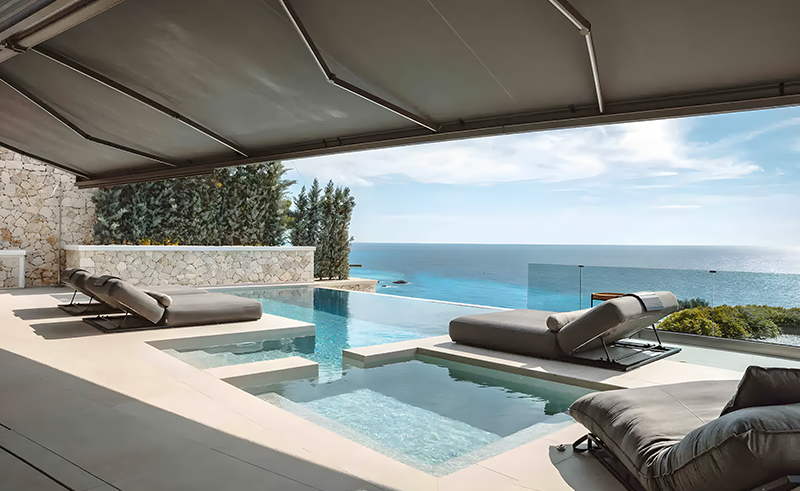 Villa el Mango
Provincia de Puntarenas, Costa Rica
Nestled within Santa Teresa village in Costa Rica, the secluded Villa el Mango offers a retreat cocooned by lush rainforests, verdant gardens, and pristine shores. Spanning three levels, this villa unveils a world of unrivaled nature-filled vistas, inviting guests to partake in a visual symphony of tranquility.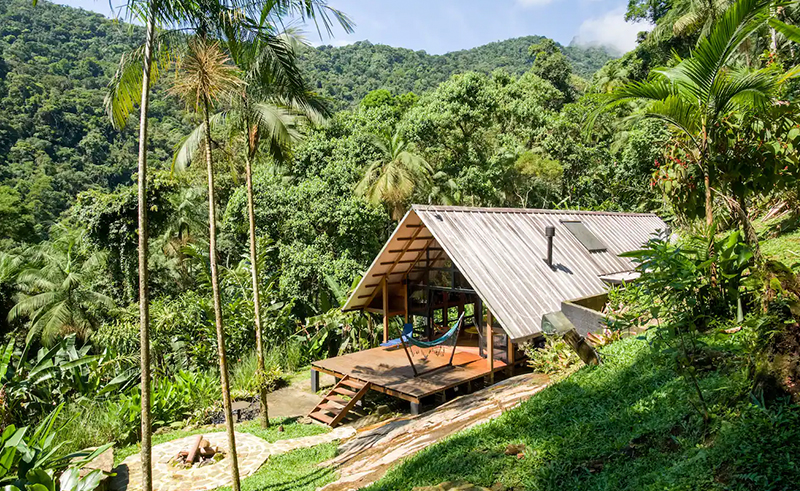 Rainforest Design House
Paraty, Brazil
Embracing the lush beauty of Paraty, Brazil, the Rainforest Design House enchants guests with a profound immersion into nature. A haven cocooned within the expansive expanse of the largest Atlantic Forest preservation area, this retreat transcends ordinary escapes. Distinctive features, such as the sloped roof that mimics the very contours of the landscape and the artful timber architecture, weave a narrative of both tranquility and innovation.
WonderInn Mirrored Glass Cabin
Raelingen, Norway
Concealed within Raelingen's secluded nature reserve, the WonderInn Mirrored Glass Cabin in Norway unveils a symphony of nature views that stir the soul. Situated at the convergence of two of the country's longest rivers, this retreat orchestrates a seamless fusion of natural wonders and human craftsmanship. A crescendo to this experience, floor-to-ceiling windows serve as frames to panoramic scenes painted by nature's brushstrokes.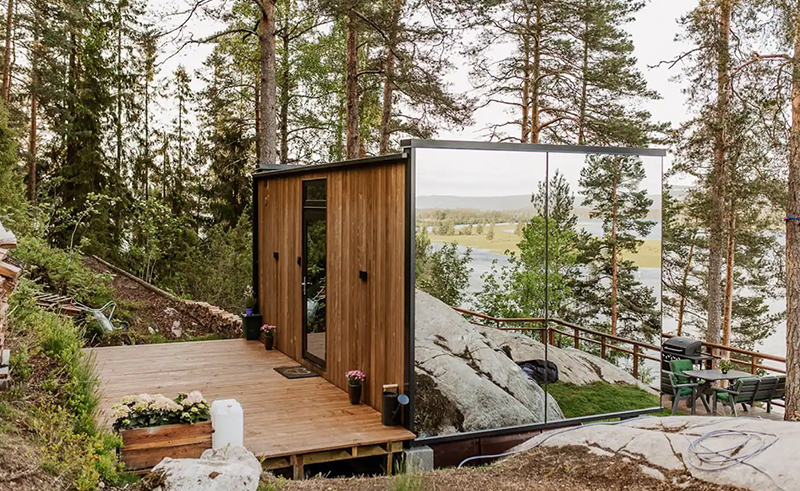 Zion EcoCabin
Utah, United States of America
Zion EcoCabin in Utah stands proud with its distinctive A-frame design, delivering privileged access to the desert's majestic sandstone cliffs. With an unrivaled perspective, it offers not mere accommodation but a front-row rendezvous with nature's grand theater.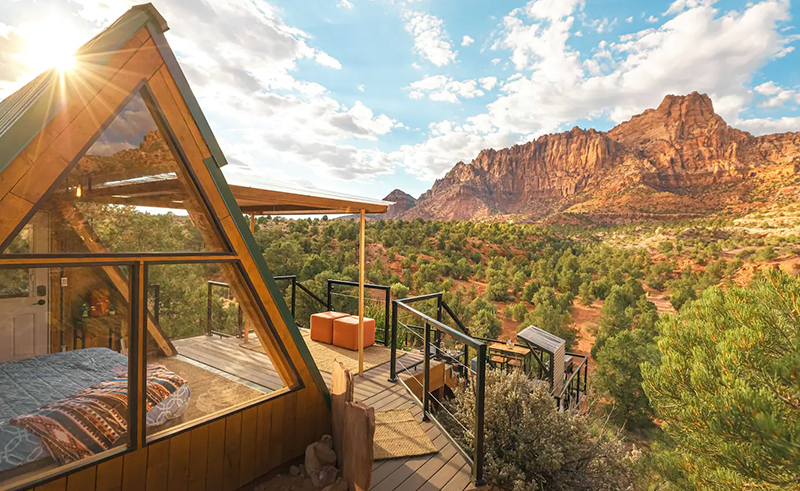 Casa San Gabriel
Pierantonio, Italy
In the heart of Italy's lone landlocked region, Casa San Gabriel offers sweeping views over Perugia's valleys. This tranquil farm stay, surrounded by olive groves, hills, and vineyards, features a wood-burning pizza oven, an herb garden, and a serene swimming pool.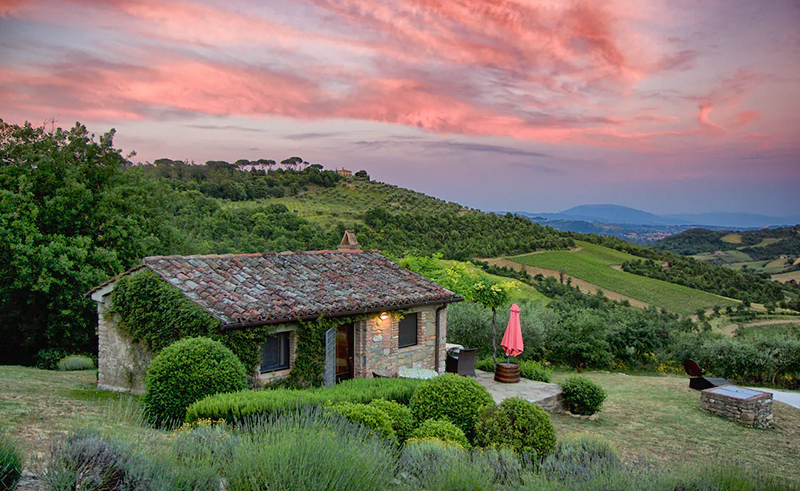 Alpine Farmhouse
Obwalden, Switzerland
With lakeside views that mirror postcards, Obwalden's cozy farmhouse in Switzerland offers emerald lakes, snow-capped peaks, and verdant hills. Outdoor terraces set the stage for breakfast with a view, embracing the alpine beauty.
Luxury suite overlooking the Wadden Sea
Harlingen, the Netherlands
Elevated above the Netherlands' UNESCO World Heritage Site, the Wadden Sea, a crimson industrial-style suite comes with unbroken vistas of the world's largest tidal expanse, where ships gracefully navigate its ebb and flow.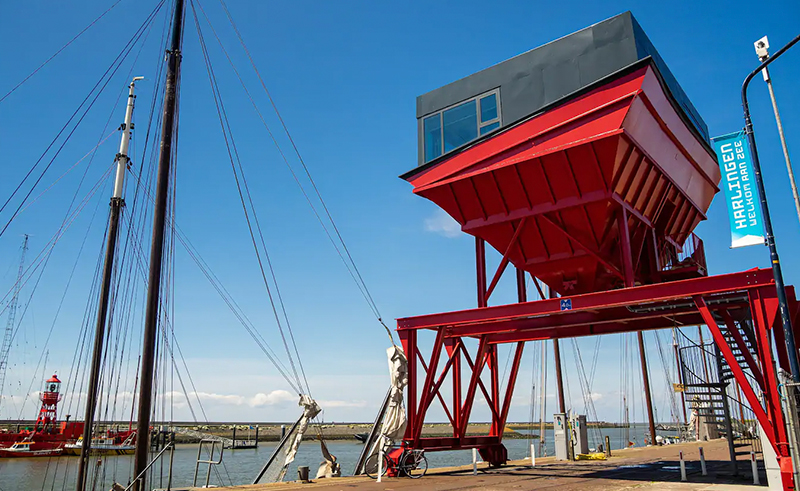 Malibu Apartment
California, The United States of America
Set along the Pacific coastline, Malibu's hideaway entices with coastal views, citrus trees and a laid-back luxury vibe, with easy access to Malibu's beaches and Santa Monica Mountains.
The Beachfront Lighthouse
Medulin, Croatia
Resting on the expansive Istrian Peninsula, the largest within the Adriatic Sea, this weathered lighthouse is a relic from 1875, standing mere steps from the water's edge. A hidden sanctuary in Medulin, it offers respite from the world amidst rocky shores, an untouched coastline, and the rhythmic symphony of crashing waves.