Cannes 2023: Magical Realism in 1980s Tuscany With 'La Chimera'
Interweaving various grainy film formats, 'La Chimera' transports us from the present to the past, and even the afterlife.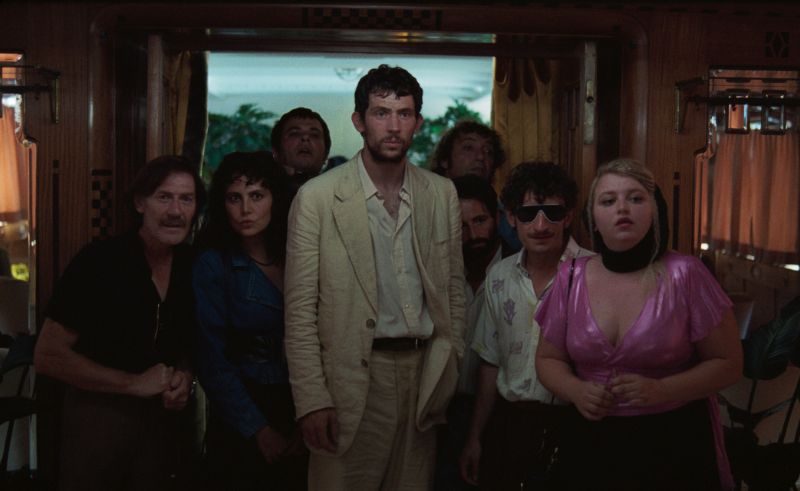 Alice Rohrwacher - who directed my favourite film of 2018, 'Happy As Lazzaro' - returns to Cannes with an absolute masterpiece of magical realism. Like her previous work, the past and present, life and death, as well as humans and spirits exist synchronously. Rohrwacher again challenges normative storytelling by queering with cinematic time, blurring the line between reality and fantasy. In this otherworldly film, we follow Arthur (Josh O'Connor), a grave-robber with a gift that allows him to sense the presence of treasure beneath his feet. At the beginning of the film, we learn that he just got out of an Italian prison. His gang had left him behind during a raid on their last grave robbery.
At first, Arthur appears short-tempered, but the more we spend time with him, the more we learn about his sensitivity to the most sacred things in life. Haunted by the memories of his loved one, Arthur seems uninterested in the present. In fact, he literally and figuratively claws and digs for the past. While the other tombaroli grave-looting gang members are driven by greed, Arthur simply longs to find a door to the afterlife. Rohrwacher's films always go against the expected interpretation of iconography and symbols. The sun, for example, seems to represent humanity's thirst for greed. Its shape is reminiscent of a gold coin, always there, shining in the background, yet completely out of reach. If you get too close to it, it will burn you.
Interweaving various grainy film formats such as 35mm, 16mm, and Super16, 'La Chimera' seamlessly transports us from the present to the past, and even the afterlife. It's almost like the director and the cinematographer, like Arthur, are desperately clinging to a beautiful past that is quickly getting buried in the sphere of time. The film reminds us of the vulnerability of all things living, and how the destructive nature of consumerism is the root of all evil. This layered work of art from one of Italy's most important environmental filmmakers, exceeded all my expectations. With an urgent ethical positioning that calls for the betterment of humanity, 'La Chimera' is a treasure that will stand the test of time. I can't wait to rediscover this gem again and again.
'La Chimera' screened at the main competition of the Palme d'Or.