EGP 100K Compensation for Egyptian Victims' Families of Storm in Libya
The Egyptian Ministry of Social Solidarity will also grant a EGP 25,000 compensation to Egyptians injured during the storm in Libya.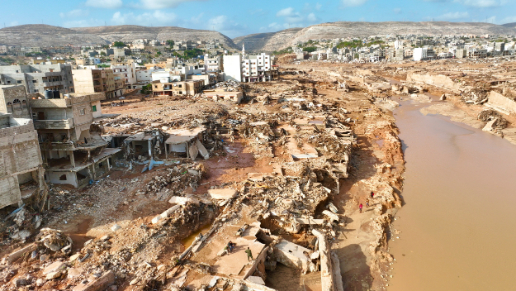 Egypt's Ministry of Social Solidarity has announced plans to provide financial compensation to the families of Egyptian victims, who have been injured or killed by the devastating effects of Storm Daniel in Libya.
The ministry will grant each bereaved victim's family with a EGP 100,000 compensation. Injured Egyptians will also see compensation of EGP 25,000.
In addition, affected university and school students who lost parents will have their tuition waived and receive monthly food subsidies.
While the final death toll remains unconfirmed, the ministry is seeking to swiftly support those hardest hit through this monetary aid. So far, the remains of 145 Egyptian nationals have been repatriated from Libya.