Inside the Ottoman Era's Only Surviving Cultural Hub in Cairo
Built in the 17th century, Beit El Sit Wasila was that era's 'Cafe Riche'.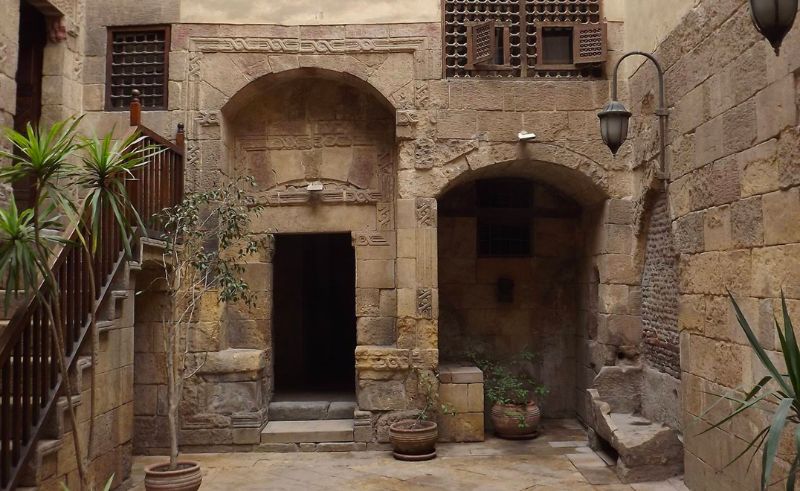 In the heart of Cairo lies a historic gem known as the Sitt Wasila House, or the Beit El Sit Wasila. Built in 1646 AD by the two brothers, Abdel Haq and Lotfi, it is a testament to the architectural splendor of the Ottoman era. Its beauty lies in its unique design that prioritized privacy and the sanctity of the household, creating a haven for its inhabitants.
Today, the Wasila House stands as a cultural shrine, rich in both history and art. It is affiliated with the General Fund for Cultural Development, under the patronage of the Ministry of Culture, and is open for visitors to explore its storied past.
Inside, visitors can marvel at the intricate details of the house's design, from its entrance that ensures no outsider can eavesdrop or see the movements of the residents, to the unique bathroom adorned with white marble and beautiful decorations.
For those who appreciate architecture and history, a visit to the Wasila House - once known as the House of Arab Poetry for being the hotspot for Egypt's intellectual crowd - is an absolute must. Adults can enter for EGP 10, while students can enjoy a discounted price of EGP 5. For foreign visitors, entrance fees are EGP 40, with a discounted rate of EGP 20 for foreign students.