On Watermelons: Palestinian Inventiveness in the Face of Erasure
How Palestinian artists and activists globally use watermelons as a symbol to defy erasure and censorship.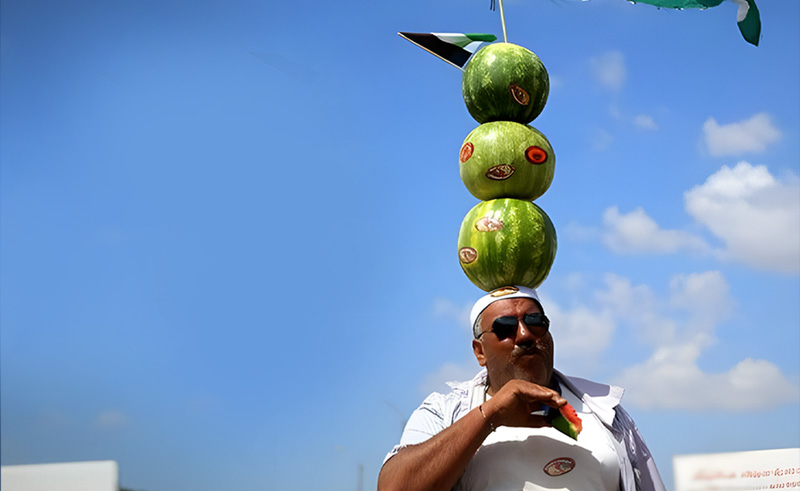 Palestinian resistance is many things: unwavering, inspiring, defiant, but also, imbued with an indefatigable sense of humour.
Since 1948, Palestinians have been in a constant battle against erasure. In 1967, Israel banned the Palestinian flag. Following the Six-Day War, when they seized control of the West Bank and Gaza, and annexed East Jerusalem, the flag's bright colours were deemed an illegal threat.
Naturally, with the Palestinians' unwavering spirit to resist in seemingly mundane ways, a watermelon became a natural response to this attempt at erasure. The fruit's colours became an absurd symbol of a similarly absurd act of censorship, and it lives on today with a watermelon emoji in order to avoid digital shadowbanning, as reported by Meta applications' users across the globe.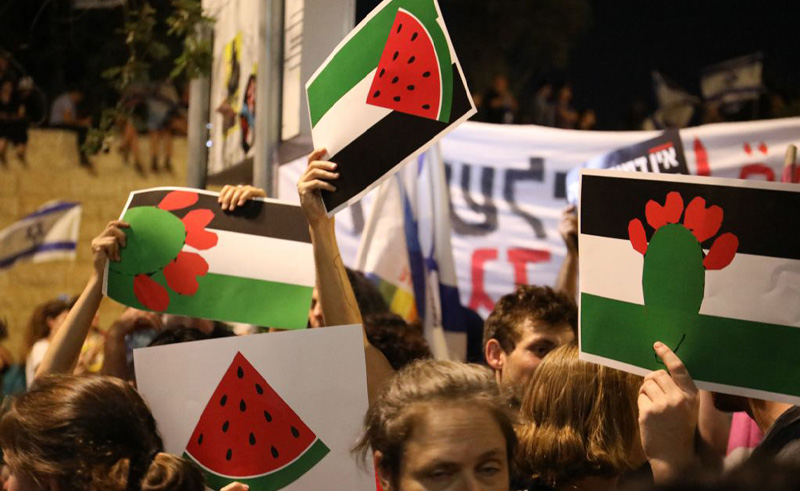 But how did the watermelon get its start? In the 1980s, a group of Palestinian artists hosted an exhibition in 79 Gallery in Ramallah, which was shut down. Three artists were arrested for incorporating the Palestinian flag's colours in their work, even when the flag itself was absent. An Israeli police officer tried to bribe the Palestinian artists into depoliticising their work by avoiding the colours entirely. When one of the artists, Issam Badrl, asked, 'What if I were to make a flower of red, green, black and white?', the officer responded that even if they painted a watermelon, it would be confiscated. Since then, Palestinian artists were inspired to use the watermelon as a substitute for their flag.
Earlier this year, Zazim, an Arab community organisation, initiated a campaign to voice their protest against the ongoing arrests and flag confiscations. They adorned 16 taxis in Tel Aviv with images of watermelons alongside a message that stated, "This is not a Palestinian flag." The episode was just a recent example of Palestinian artists and activists incorporating the watermelon as a symbol in their rhetoric and artwork worldwide, signalling Palestinians' historic inventiveness in bypassing censorship and erasure.