Zamalek Exhibit Pays Tribute to Works of Illustrator Atteyat Elsayed
Elsayed's family spent a year curating her works, as well as that of her husband El Dessouki Fahmi, from between 1960 and 1970.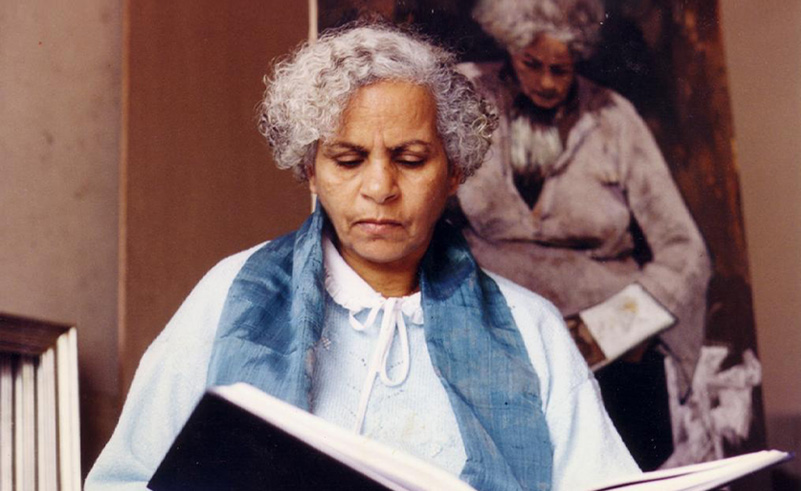 When art becomes a family affair, each member with their own medium and distinct style, keeping legacies alive becomes a personal and collective mission, in which each of them pays tribute to loved ones while reviving a piece of modern art history. 'Press Illustrations and Other Works' is an exhibition in Zamalek's Picasso Art Gallery that has been curated by graphic designer and filmmaker Alia Ibrahim and her father Ibrahim El Dessouki, who sought to honour the works of his late mother and father, painter and illustrator Attayat Elsayed and El Dessouki Fahmi.
Elsayed and Fahmi were both professional illustrators at the prominent Egyptian newspaper El Masa in the 1960s and 1970s, with Elsayed also contributing to Al Joumhouria newspaper. The family spent a year curating the exhibition, navigating the late painter's extensive archive with a focus on her press illustrations.
"Our main objective was to exhibit the press illustrations, and then we added a selection of their paintings as well," Alia Ibrahim tells CairoScene. "The process of finding the sketches for the illustrations, and copies of the newspapers they were published in was extremely difficult, and there are still countless sketches to be found and documented."
Upon entering the gallery, visitors are met with two halls, one dedicated to Elsayed's work and the other to Fahmi's (which includes a portrait of Elsayed herself). Elsayed's pieces reflect a progressive focus on the mundane, capturing movement through her intricate brush strokes. With the 'Swing Machine' and 'Fan' pieces - her granddaughter's favourites - Elsayed spotlights the overlooked items and their constant flow in everyday life.
As an artist herself, Alia credits her late grandmother's presence and talent to her ability to look at the world from a different perspective, with her abstract paintings becoming an inspiration and lens through which she views her own artistic endeavours. The exhibition is currently running at Zamalek's Picasso Art Gallery until February 27th.