Deeptech Company Intella Secures $3.4M to Expand Arabic Voice Tech
The capital will help propel the Egyptian company's expansion in Saudi Arabia, where it recently relocated its headquarters.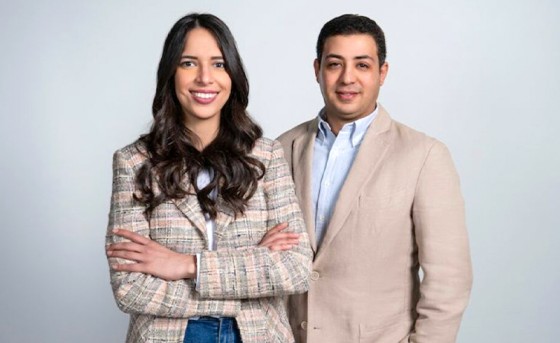 Intella, an Egyptian deeptech company headquartered in Saudi Arabia, has secured a $3.4 million pre-Series A round to ramp up its AI voice solutions across the Middle East. The funding was led by tech investor HALA Ventures and Wa'ed Ventures, with participation from Sanabil 500 and INSEAD Angels.
The capital will help propel Intella's expansion in Saudi Arabia, where it recently relocated its headquarters. "Saudi Arabia is quickly becoming a hub for technological advances. This move fits perfectly with our plans for expansion," Nour Taher, CEO and Co-founder of Intella, tells StartupScene. "The kingdom is at the forefront of regional tech advancement."
Intella put its Arabic speech recognition through rigorous testing, analyzing over 30,000 hours of audio. Results showed a 95.73% accuracy rate outperforming Big Tech rivals, according to Intella. "Our voice technology tailored for Arabic dialects has set new industry benchmarks. And now, we're moving beyond mere transcription, and focusing on audio analytics—including summarization, sentiment analysis, topic extraction, and call scoring," Omar Mansour, Co-founder and CTO of Intella, says. "We're really pushing the boundaries of what AI can do for voice in our region."
The newly acquired funds will help Intella broaden its geographic reach, bolster products and solidify leadership of Arabic voice innovation.