Masterclass With Play:Date Founder Shamim Kassibawi
In this Masterclass, Kassibawi shares her views on how entrepreneurs can sustain their startups with limited funding.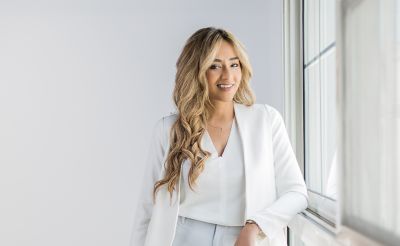 StartupScene's op-ed series 'Masterclass' invites some of the region's most dynamic entrepreneurs to divulge their secrets, dispense their knowledge, and share their experiences with the MENA region's ever-growing startup ecosystem. Whether they're written by old guards or trailblazers, these masterclasses have been created to illuminate the path for aspiring entrepreneurs.
This week's Masterclass contributor is Shamim Kassibawi, Founder of Play:Date, an app that helps connect like-minded parents with similar aged children in their neighbourhoods and across the globe. Kassibawi shares her views on how entrepreneurs can sustain their startups with limited funding.
Six Ways To Sustain A Startup With Limited Funding
It is no secret that the funding world has been hit hard over 2023. Some describe it as a "funding winter," while others view it as a passing phase. Either way, it is evident that the global community is grappling with substantial funding difficulties. This is underscored by a 12% decrease in the total number of deals and a substantial 60% drop in funding quarter-on-quarter. Furthermore, when we consider the allocation of funds to female entrepreneurs in both the MENA region and worldwide, it becomes apparent that we are facing a complete roadblock! In line with broader global patterns, startups founded by women secured a mere 1.3% of the $3.94 billion raised last year.
So, what's the course of action for female founders? Should we abandon our aspirations and visions, or should we forge ahead, with or without financial support? Afterall, businesses need scalability and to be able to grow organically, don't they?
During our early years, girls often hear that they are princesses or queens, but seldom are they encouraged to aspire to become astronauts, engineers, pilots, or tech entrepreneurs. However, those were the years before this decade! Today, more than ever before, we are seeing women break the glass ceiling, both here in the Arab world and beyond. We see women piloting fighter jets and airplanes, and even construct incredible buildings. Thus, to me as an Arab, African Woman, anything is possible!
I adopted this mindset and made a conscious decision that instead of investing all my time and effort in seeking investors, reaching out to them, and convincing them of the worthiness of my app, I would redirect that energy towards growing my business.
Ensuring the financial sustainability of my startup was no longer a mere option; it became the only viable path forward. Here are some strategies I used to persist in chasing my dream.
Network
They say that your network is your net worth, a statement that couldn't be more accurate. Speak to anyone that will listen, join groups within your sector, connect with as many people as possible and share your story. I personally run my own female founders funding group, where we share tips, tricks, contacts, and overall experiences. Gaining insight from others' experiences is genuinely invaluable.
Partnerships
We operate as a social media-centred business, with our network being our primary asset. In essence, without a sufficient user base, our business wouldn't gain traction. Typically, acquiring users involves substantial marketing budgets to establish brand awareness. However, given our lack of funding, we found ourselves at a deadlock and needed to explore nontraditional solutions. We decided to form partnerships with brands that shared a similar target audience. Recognizing our dedication and creativity, we believed we could bring substantial value to the table, and this became our central focus. So, find your target partners and reach out. If you reach out to 10, one may reply and that can mark the beginning of your journey.
Cut Costs
Hustle and hustle some more! Research and find a trade licence that doesn't require an office. Find employees on freelance websites, stay at home mums, anything where you are not setting yourself up for full-time monthly spend. I am a huge fan of project work, and you would be surprised how many talented, qualified people out there are always up for making a quick buck by working from home. This is also a great way to test things out with your employees prior to hiring them full time.
Build Your Tribe
I call them MY CARTEL! This can be advisors, friends, or family members with business-building expertise. Often, we are swimming so deep in our startup that we miss the most obvious ways of growing our business. Having a supportive network around you is undeniably advantageous and can even promote your business while you rest, as they actively discuss and promote your venture.
Find Like Minded Potential Investors & Buyers
We all have that dream potential exit, envisioning the specific type of individual who would invest in or acquire our venture. Take the initiative to contact them! Extend your reach to their teams, their acquaintances, anyone who might lend an ear. One of my initial actions was to approach my global indirect competitors, and surprisingly, they responded, showing keen interest, and keeping us in their investment considerations. While it's not a guaranteed deal, it's undeniably a feasible option.
The Team
Finally, and most importantly, keep an eye out for amazing talent that could be a valuable addition to your team. This could be a CFO, CTO or someone with a specific skill set to help you grow your business. Consider offering equity as an incentive to ensure their strong commitment to the venture.
Our journey as entrepreneurs is a testament to resilience, creativity, and unwavering determination. We've learned that, in the face of funding challenges, unconventional strategies and the power of collaboration can fuel our progress. I am focusing on growing Play:Date more than ever, with or without funding. Our mission extends beyond profits; it's about making a positive impact on families locally, regionally, and globally.