The Future of Egyptian E-Commerce With B.TECH's Mohamed Khattab
We speak to Mohamed Khattab, Executive VP of b_labs & Digital Commerce at B.TECH, about the driving forces behind Egyptian e-commerce.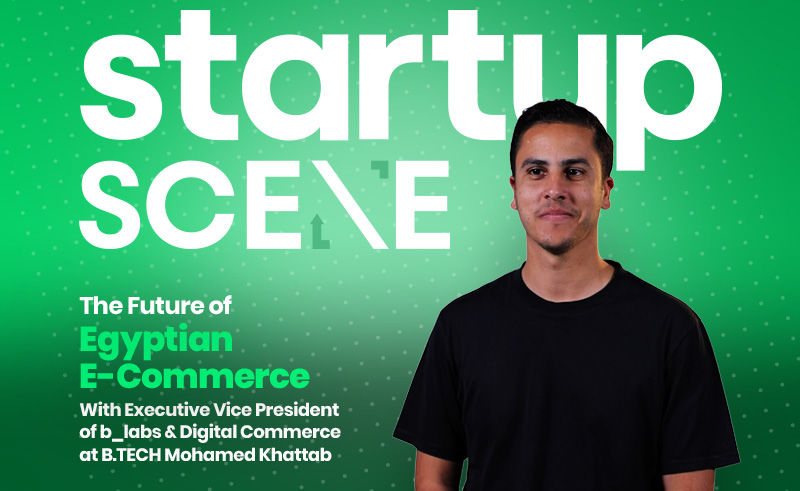 It wouldn't be anything new to say that tech has upended the way we buy and sell products; no longer does our weekly shopping list demand a trek to three different stores, nor is a shop owner caught in slew of in-person meetings to secure stock from a new retailer. Yet it's all too easy, when discussing the continual thrust of tech innovation, to speak as if these changes happen by themselves, and the words "So much is changing in tech right now" have lost their meaning.
Curious about the driving forces pushing e-commerce to its razor-sharp edge in Egypt, StartupScene reached out to Mohamed Khattab, Executive Vice President of b_labs & Digital Commerce at B.TECH, the country's largest retailer for home appliances and consumer electronics. Not only has Khattab overseen the transformation of B.TECH from a traditional retailer with an online presence to a tech platform, but he's facilitated the same paradigm shift for over 5000 retailers across Egypt.
'deel,' B.TECH's omni channel platform that helps local merchants digitise their business, is an all-in-one app that offers the full spectrum of services: merchants can access support on anything from analytical tools, to b2b and b2c marketplace listings, inventory management, store designs and more.
One way deel has seen a positive outcome for retailers? "SMEs typically focus on one type of product, but deel enables them to buy products across a wider range of categories that they wouldn't otherwise specialise in," Khattab tells StartupScene. "When they're able to test the waters, we see that many retailers gain traction with more diverse value propositions – and then they end up buying the store next to them and the one next to that."
"Small retailers suffer from getting access to services like offering credit," Khattab continues. "When you start democratising that, you see very interesting behaviour: SMEs start to manage their business in more sophisticated ways that bring in more favourable turnovers."
"And then, another huge benefit of using deel as an app is the agility it encourages: the only way they can communicate with us is through that app, a digital platform that's available 24/7. For the large majority of SMEs which are used to dealing with business on an account-management basis, or face-to-face basis, we've seen that SMEs start to be more readily adaptable in a market that's very dynamic."
The value of empowering SMEs in Egypt can't be underestimated, Khattab says. "Whether we like it or not, SMEs are still the biggest driving force of the economy. In the industry of electronics and appliances, it's a 180 billion pound market and 65% of this still comes from SMEs, not large retailers – and that proportion is still growing."
Arguably the beating heart of B.TECH, pumping new tech ideas through the company body, is 'b_labs,' the company's digitisation engine. "b_labs marks the significant shift internally from buying the tech that we use to building the tech that we use – challenging that 'buy vs build' mentality," Khattab explains.
Caught in the vicissitudes of today's global economy, one demand that's arisen is for more flexible online payment methods, and this is where b_labs steps in. "We've had to be able to develop financial products that make things more affordable," Khattab says. "We have a product called Minicash that lets customers buy things through 4 years of credit – but the challenge is, how do you offer a seamless credit decision on an unbanked population? We've really had to be agile with that and think on our feet."
Conscious of the struggle to find homegrown tech talent in Egypt, Khattab set up b_labs as the first technology hub in the market, furnishing a competitive workplace to attract the brightest Egyptian minds to its core, based on the model of knowledge-sharing and skill-sharing, to open the floodgates to future innovation. "We've recently been successful in convincing people from abroad to come and work in Egypt, as well as those who have worked abroad to come back and work in Egypt again."
Increasingly expanding its support to the business community at large, b_labs is also spearheading a series of community events and a soon-to-launch Academy that partners up with Egyptian universities. "By investing heavily in the learning space we're aiming to upskill tech talent, not just for our company but in Egypt at large."