Innovative Creatives Crafting New Paths at Narrative PR Summit 2023
The summit is set to take place from October 8th to October 10th by Soma Bay's pellucid Red Sea waters.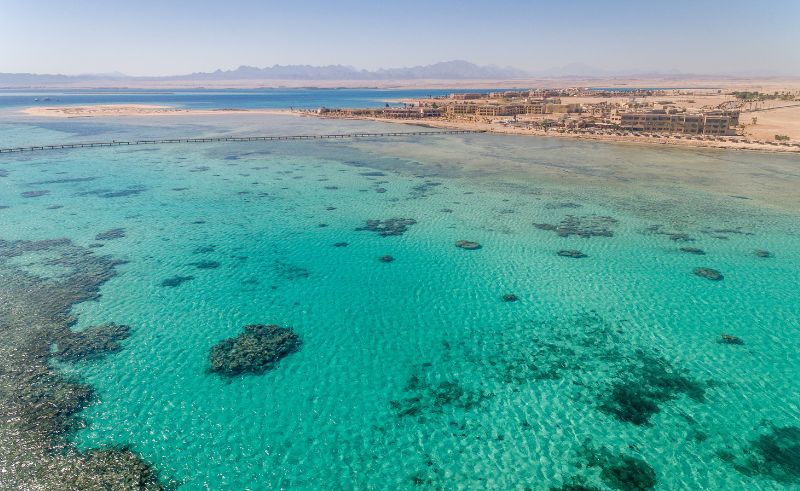 In the heart of Egypt, a place where ancient traditions seamlessly weave into modern aspirations, unfolds a pioneering event - the Narrative PR Summit, set to take place from October 8th to October 10th by Soma Bay's crystal-clear Red Sea waters. Launched by Lamia Kamel in 2016 as Egypt's first initiative for international PR and nation branding, the summit stands as a bold endeavour with a dual purpose: to honour Egypt's rich heritage and to mould its global narrative. Within this forum, Egypt's image transcends clichés, yielding the spotlight to creativity and innovation.
At the core of this endeavour reside visionary creatives who will bring forth their unique perspectives and insights. One such luminary is Egypt's very own Mohamed Diab, the acclaimed filmmaker known for his compelling storylines that offer Egypt a fresh narrative. Internationally celebrated music composer Hesham Nazih will contribute a harmonious dimension to the summit, revealing how the universal language of music transcends borders, becoming a powerful storytelling tool. Basel El Deeb, a seasoned communication expert, is set to lend his talents to reshape global narratives, enabling Egypt's story to resonate on an international scale.
Together, these speakers will illuminate the path to redefine Egypt's global narrative. Their presence is set to play a pivotal role in the summit's mission, transforming it into a thriving platform for leadership, dialogue, collaboration and creativity.
Mohamed Diab
Egyptian Screenwriter & Director
Egyptian filmmaker Mohamed Diab's path to success took a unique turn. Originally trained in finance, he discovered his true calling in storytelling and pursued it vigorously. Diab's journey led him to the New York Film Academy, where he honed his craft as a screenwriter and director. Upon returning to Egypt, he made his directorial debut with 'Cairo 678' in 2010, a film that laid the foundation for his career. His subsequent works, including 'Clash' and 'Amira,' delved into critical societal issues, earning international acclaim.
However, it was Diab's involvement in Marvel Studios' 'Moon Knight' that propelled him into the global spotlight. Tasked with authentically portraying Egyptian culture, he confronted Hollywood's stereotypical depictions of the Middle East head-on, delivering a nuanced and thoughtful representation. The series' success reaffirmed Diab's status as a prominent figure in contemporary cinema.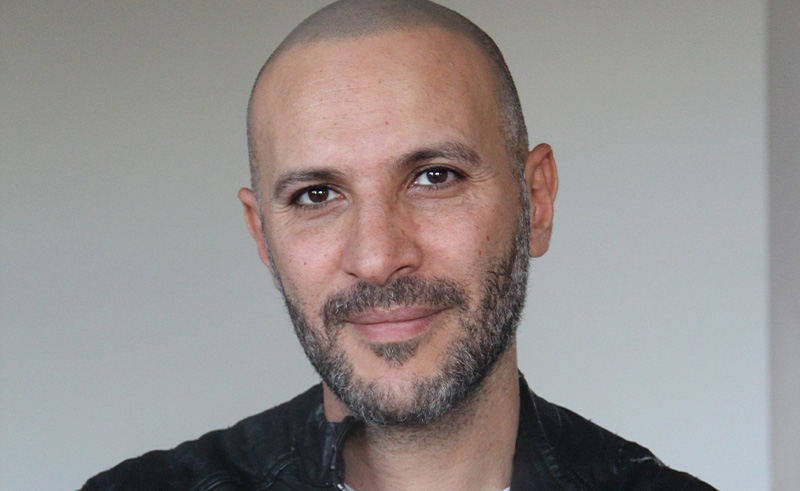 Hesham Nazih
International Music Composer
Hesham Nazih, the acclaimed international music composer, has etched his name in the annals of music with his work on hit Marvel show, Moon Knight. With a career spanning decades, Nazih's compositions have graced film and television, weaving captivating musical narratives that resonate globally.
His ability to evoke emotions through melody and harmony has earned him prestigious accolades, including the International Emmy for Outstanding Music Composition for a Limited or Anthology Series, Movie or Special, the Best Music award at the Cairo National Festival for Egyptian Cinema in 2018 as well as the Faten Hamama Excellence Award at the 40th Cairo International Film Festival in the same year.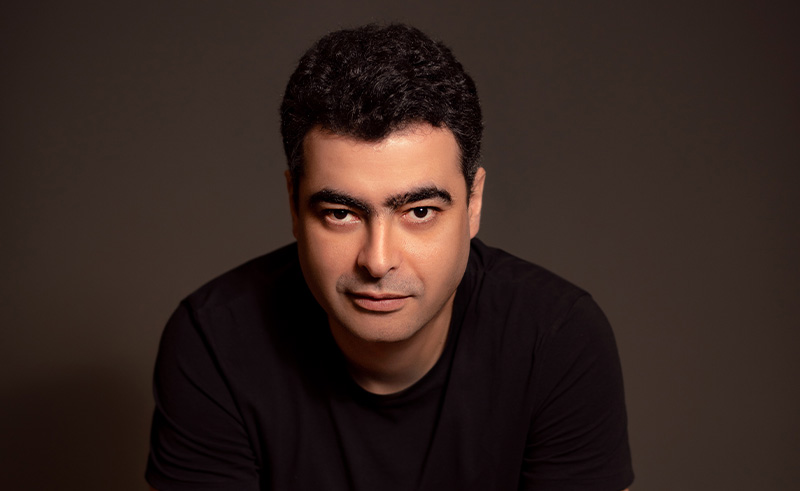 Basel El Deeb
Partner & Co-CEO Tarek Nour Group
Basel El Deeb, a Partner and Co-CEO at Tarek Nour Group, is a seasoned figure in communication. With an MBA in international business, he embarked on his career in 2000, contributing to significant projects such as the Egyptian tax law relaunch and global brand localisation.
His portfolio includes successful campaigns for brands like Etisalat, PEPSICO, and more. Basel's focus on creative thinking and unique approaches has garnered regional and international recognition, notably the Cannes LIONS Health award in 2014. Today, he continues to reshape communication norms and contribute to the industry's growth in the region.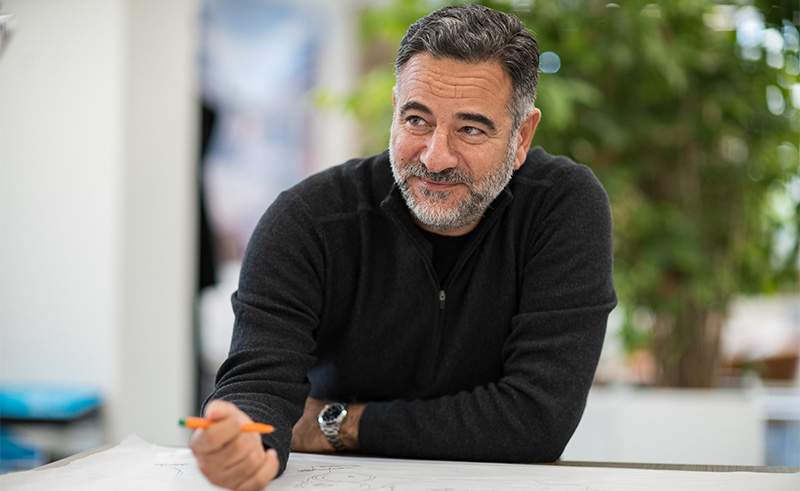 Louis Barthélemy
Multidisciplinary Artist & Designer
Louis Barthélemy is a multidisciplinary artist and designer, residing between Marrakech, Cairo, and Paris. At the heart of his creative journey lies a deep commitment to preserving and reinvigorating traditional crafts that face growing challenges in our globalised world. Collaborating extensively with artisans worldwide, he not only champions their invaluable work but safeguards their livelihoods and shares their precious knowledge.
Barthélemy's exploration of diverse cultures began in London, where he was captivated by samurai armour and Egyptian artefacts. After studying fashion design at Central Saint Martins and working with Dior, he transitioned to Marrakech, seeking authentic experiences.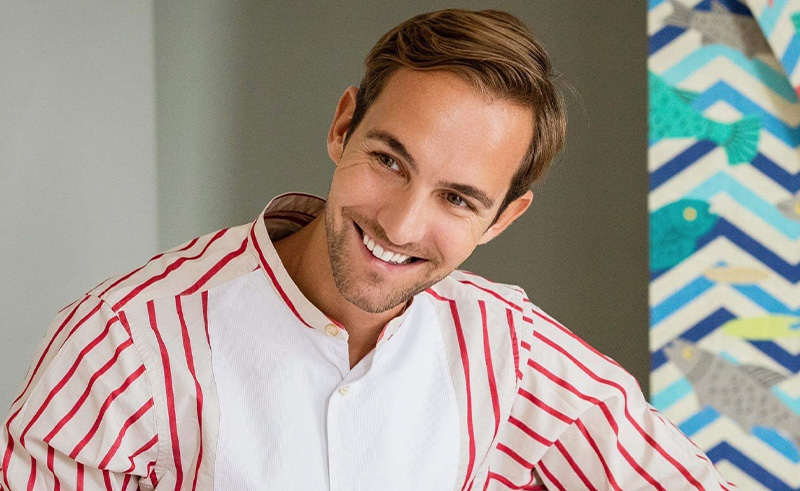 Hisham Mahdy
Founder Cairo Design Week & CEO Mental Flame
Hisham Mahdy, the visionary Founder and CEO of Mahdy's Group, recognised the profound and emotion-driven essence of design. With this insight, he pioneered Cairo Design Week, an event celebrating the region's creatives and architects. This week-long extravaganza ignited Egypt's design industry, bringing nascent concepts to life and fostering global discussions on architectural wonders like Heliopolis's Hippodrome and Baron Empain Palace.
Beyond its glossy achievements, Cairo Design Week forged a tight-knit community, uniting creatives in a grand showcase of art, fashion, and culture, creating lasting bonds akin to a close-knit family. Hisham Mahdy's vision has forever etched Egypt onto the global design landscape.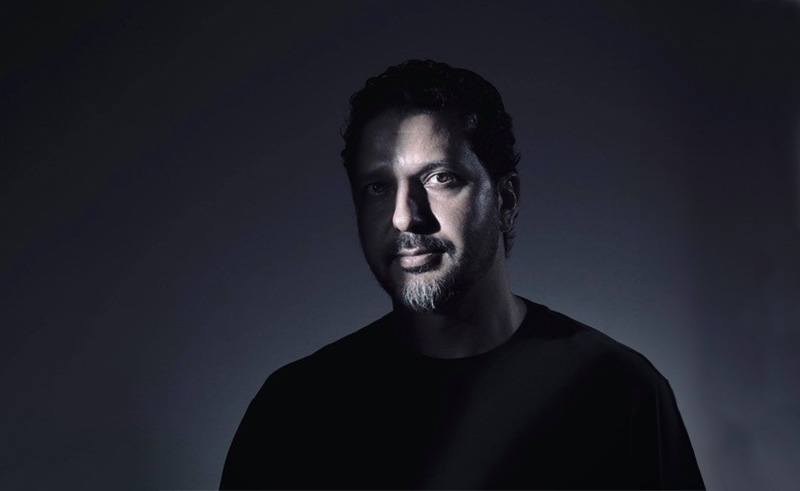 Azza Fahmy
Global Jewellery Designer
Azza Fahmy's journey through the jewellery industry began rooted in Egyptian heritage, eventually blossoming into international acclaim. Raised in Sohag, Upper Egypt, her path initially led her to study Interior Design in Cairo. However, a passion for artistry beckoned, propelling her into an exploration of artistic avenues. Fate took hold when she discovered a book on Mediaeval jewellery design, a language she couldn't read but understood through craftsmanship. This epiphany led her to don overalls and become an apprentice in Khan El Khalili, learning the jeweller's craft in a male-dominated field.
In 1969, Azza Fahmy established her eponymous brand, quickly gaining popularity among Egyptians, tourists, and expatriates. Her designs evolved beyond local craft, prompting her to pursue further studies in the United Kingdom. Back in Egypt, Fahmy's talent graced the world of renowned director Youssef Chahine, adorning cinema icons. Over the years, Fahmy tirelessly expanded her brand's identity, collaborating with international jewellery houses and gracing global runways, notably with Julien Macdonald at London Fashion Week and Preen at New York Fashion Week.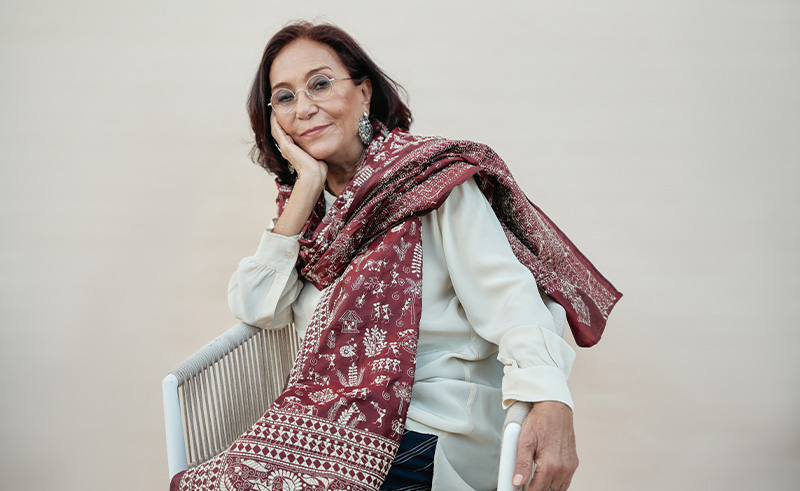 Farida Temraz
Founder Temraza
A distinguished alumna of The American University in Cairo, Farida Temraz earned her stripes with a bachelor's degree in integrated marketing communication, complemented by a double minor in business and psychology. Her success lies in a fusion of creative acumen and a deep understanding of the intricate relationship between fashion and marketing.Yet, Farida's trailblazing spirit doesn't end there. She catapulted herself onto the international stage, becoming the first and youngest Egyptian designer to showcase her designs at London Fashion Week, Los Angeles Fashion Week, and New York Fashion Week.Her artistic prowess culminated in a momentous triumph as she clinched the top position among 15 international designers at Paris Fashion Week.
Farida Temraz's accolades extend beyond runway conquests. She was recognized as the 'Best Female Couture Designer' at New York Fashion Week, cementing her status as a trailblazer in the global fashion landscape. Beyond her sartorial triumphs, Farida embraces a multifaceted approach to her craft. Her literary foray resulted in the release of the first-ever fashion book in the Arab region, titled 'Fashion Branding and Social Media: A Practical Guide.'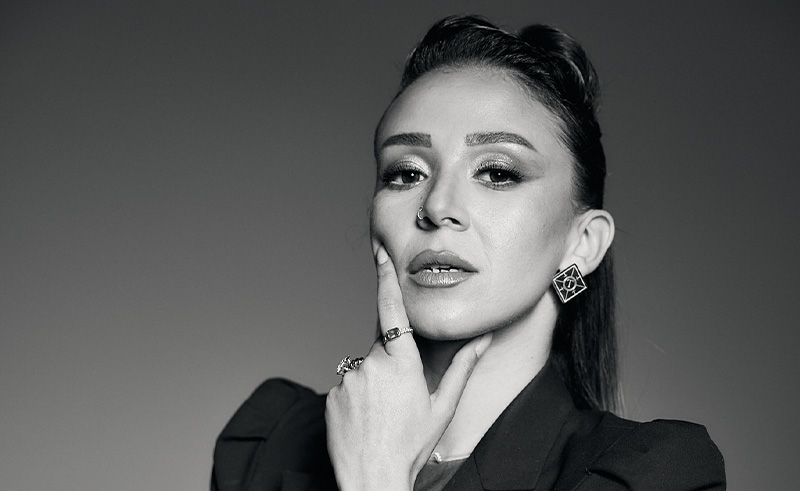 Hisham Kharma
Music Composer & Producer
Hisham Kharma, an accomplished musical composer, thrives on the initial creative spark—a quest for the perfect melody or musical concept that sets the tone. He attests that the most challenging phase is this early stage, whether composing for personal albums or commissioned projects with tight schedules and multiple stakeholders. His collaboration with Suits Arabia was both thrilling and demanding, involving infusing an international hit series with Arabic elements while preserving its originality.
Collaborating with musicians worldwide, this experience was a refreshing challenge. Creating the soundtrack for Mohamed Salah's Anti-Drug TV commercial was a heartwarming endeavour. The opportunity, presented by a dear friend and director, allowed Hisham to contribute to a meaningful cause alongside Mo Salah.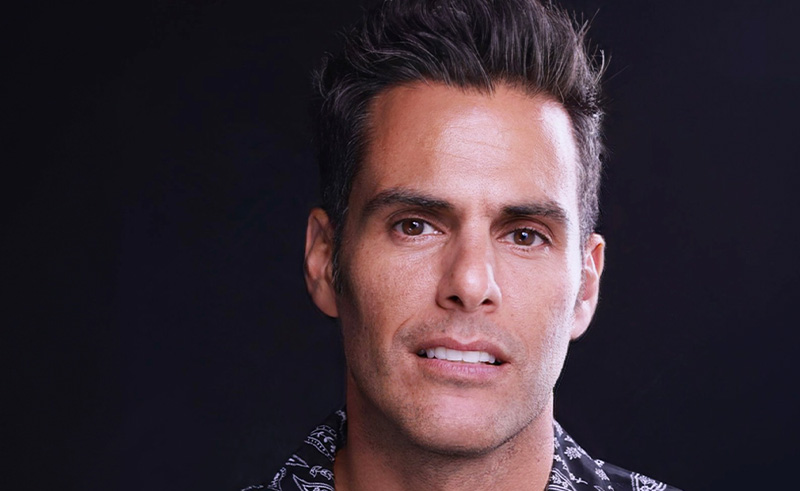 Daki Marouf
Managing Director Sabry Marouf
In 2012, Daki Marouf, one half of the creative minds behind Sabry Marouf, embarked on a journey to manifest his deep-rooted fascination with ancient Egypt into contemporary artistry. Raised amidst Egypt's rich cultural tapestry, Daki and Sabry Marouf founded their eponymous brand to channel their intrigue into a line of bold artisanal jewellery. Combining Sabry's profound appreciation of Egypt's historical narrative with Daki's architectural background, their creations transcend time, narrating the enigmatic tales of an ancient civilisation. Their debut collection of bags further reflects this cultural homage, seamlessly blending the essence of their homeland with modern craftsmanship.
Amidst the challenges of Egypt's 2011 uprisings and economic turbulence, they forged their path in Cairo's historic Khan El Khalili district. Here, they immersed themselves in mastering their craft while shaping a contemporary design language for jewellery-making. Today, the brand's creations are a testament to their passion for preserving and revitalising Egypt's enduring heritage through innovative design.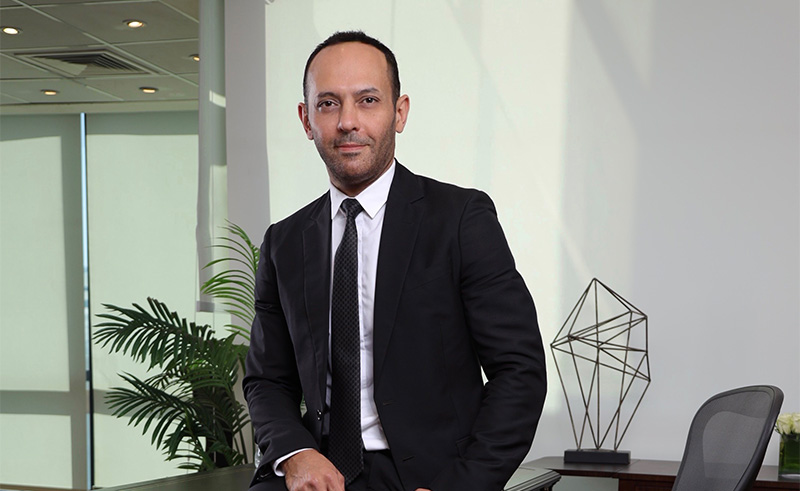 Hossam Dirar
Egyptian Artist
Egyptian artist Hossam Dirar draws his creative spark from Cairo's vibrant cultural mosaic, where he was born in 1978. Graduating in 2000 from Helwan University's Faculty of Applied Arts, he embarked on a journey that merged artistry with innovation. After exploring various artistic disciplines and working in graphic design, he established the Samdzine Art Studio, specialising in graphic artworks on canvas. Hossam's daring innovations quickly captivated Egypt and the Middle East, making his work a prized possession for art collectors.
His art transcends the abstract, drawing inspiration from nature, mind, shapes, and imagination. Through digital art, he breathes new life into heritage, infusing traditional icons with vibrant colours, calligraphy, and patterns. Hossam's work invites viewers to perceive his art through their own emotions and perspectives, creating a dynamic interplay between the artist and the observer.