Ministry of Education Bans Niqab & Sets New Rules for Next School Year
The guidelines for the 23/24 academic year include a ban on niqabs for students, restrictions on cell phone use, and more.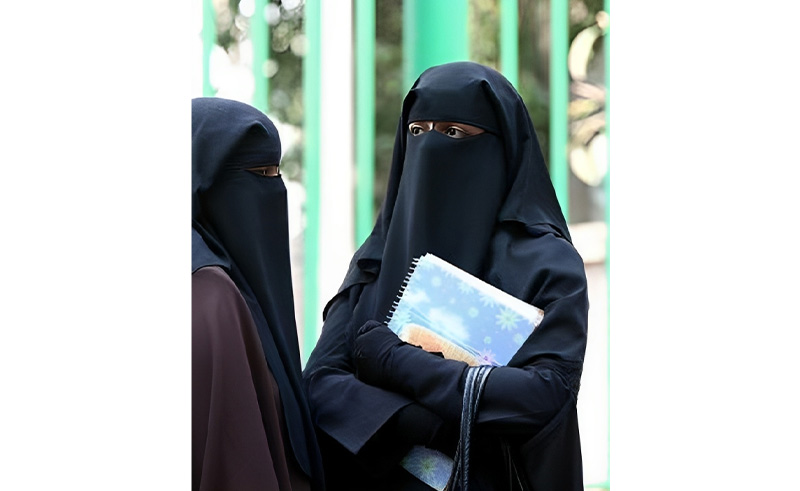 The Ministry of Education and Higher Education has unveiled a set of new regulations ahead of the 23/24 school year, which will begin on September 30th. These regulations apply to both public and private schools and include:
- Prohibiting female students from wearing the niqab in schools.

- Prohibiting the use of or promotion of any educational materials, books, or curricula other than those issued by the ministry within schools.

- Restricting sales representatives and promotional agents from entering schools or offering gifts to school staff, educational administrators, students, and particularly external book distributors.

- Banning the use of physical or psychological punishment for students, promoting the role of mental health and social specialists, and actively combating bullying in all its forms.

- Prohibiting the use of loudspeakers within schools and suggesting the use of internal speakers to avoid disturbing nearby residents.

- A total ban on mobile phones equipped with cameras and gaming apps within schools.

- Mobile phones without cameras may be allowed but should not be used during class, with penalties for violations.

- Prohibiting the collection of any financial contributions from parents under any pretext, with investigations into violators.

- Complete ban on smoking within schools and educational institutions, with penalties for offenders.

- Prohibiting the use of school walls for any political, partisan, or religious advertisements or slogans, which must be promptly removed.

- Prohibiting the discussion of any controversial political, partisan, or religious issues within schools.

- Banning the assignment of homework to kindergarten students.

- Restricting students to purchase school uniforms only from specified places, in accordance with Ministerial Decree No. 167 of 2023.
In preparation for the new school year, these measures aim to create a conducive and safe learning environment for students and ensure a smooth educational experience, according to the Ministry's statement.