Sohag Museum Celebrates 5th Anniversary with New Exhibit
The 'Sohag: Between the Past and Present' exhibit showcases Sohag Museum's extensive collection of ancient Egyptian artefacts.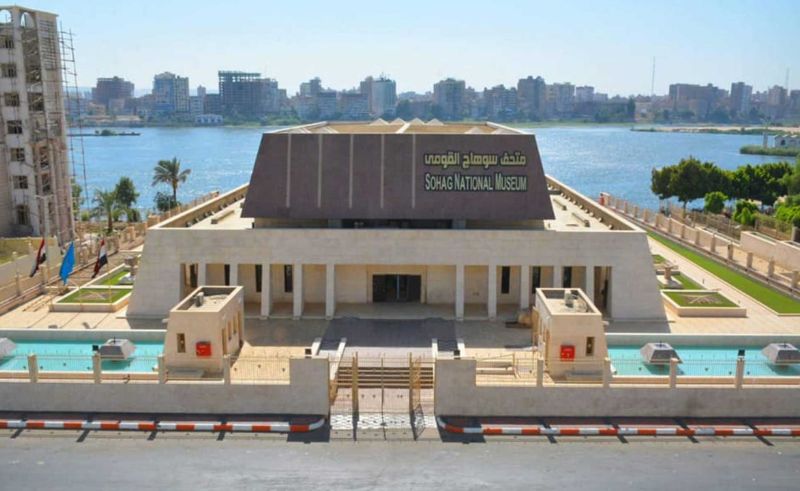 Marking the 5th anniversary of the opening of the Sohag National Museum, the museum has organised a temporary two-month archaeological exhibition titled 'Sohag Museum: Between the Past and Present'.
Featuring a collection of 122 archaeological pieces, the exhibit showcases pottery fragments, ceramic vessels, ivory cards unearthed from the Abydos region, devotional paintings, offering tables, and an assorted assortment of contracts, bracelets, and amulets uncovered by the Egyptian archaeological mission within the Raqana area of the Sohag Governorate.
Nestled on the eastern bank of the Nile River, within the precincts of Nasser City, the museum presents an array of artefacts shedding light on many aspects of ancient Egyptian history, including kings and personalities, family and social status, cuisine, industries, textiles, heritage, and journeys of pilgrimage through the ages.
The museum stands as one of Egypt's largest regional museums, serving as a cultural beacon for the Sohag Governorate. It curates archaeological gems procured from various sites within the governorate, most notably the excavation of the Merit Amun tomb in 1982.