The Brilliance of Basuna Mosque by Dar Arafa Architecture
This powerful piece of architecture has transformed its surroundings and renewed a sense of pride rooted in tradition.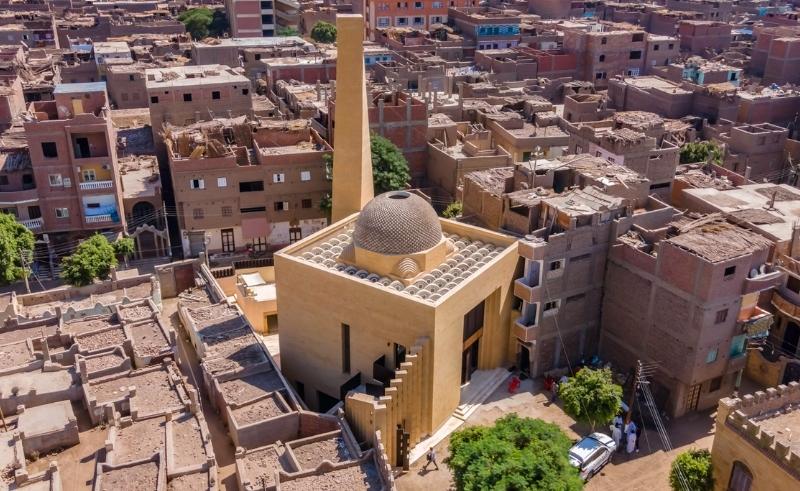 Few pieces of contemporary Egyptian architecture have had the powerful impact on the people using it as Basuna Mosque. It was designed and built by Dar Arafa Architects founder, Waleed Arafa, following the collapse of the central funerary mosque of Basuna - a village in Sohag - in 2014. Prominent Islamic scholar Sheikh Osama Al Azhary found himself drawn to the architect through their shared interest in reviving Islamic values and seized the opportunity to rebuild the mosque and those ideals to life. Creating a sanctuary punctuated by a spiralling minaret and an innovatively engineered central dome, the mosque of Basuna's architecture mimics that of the village's rich history.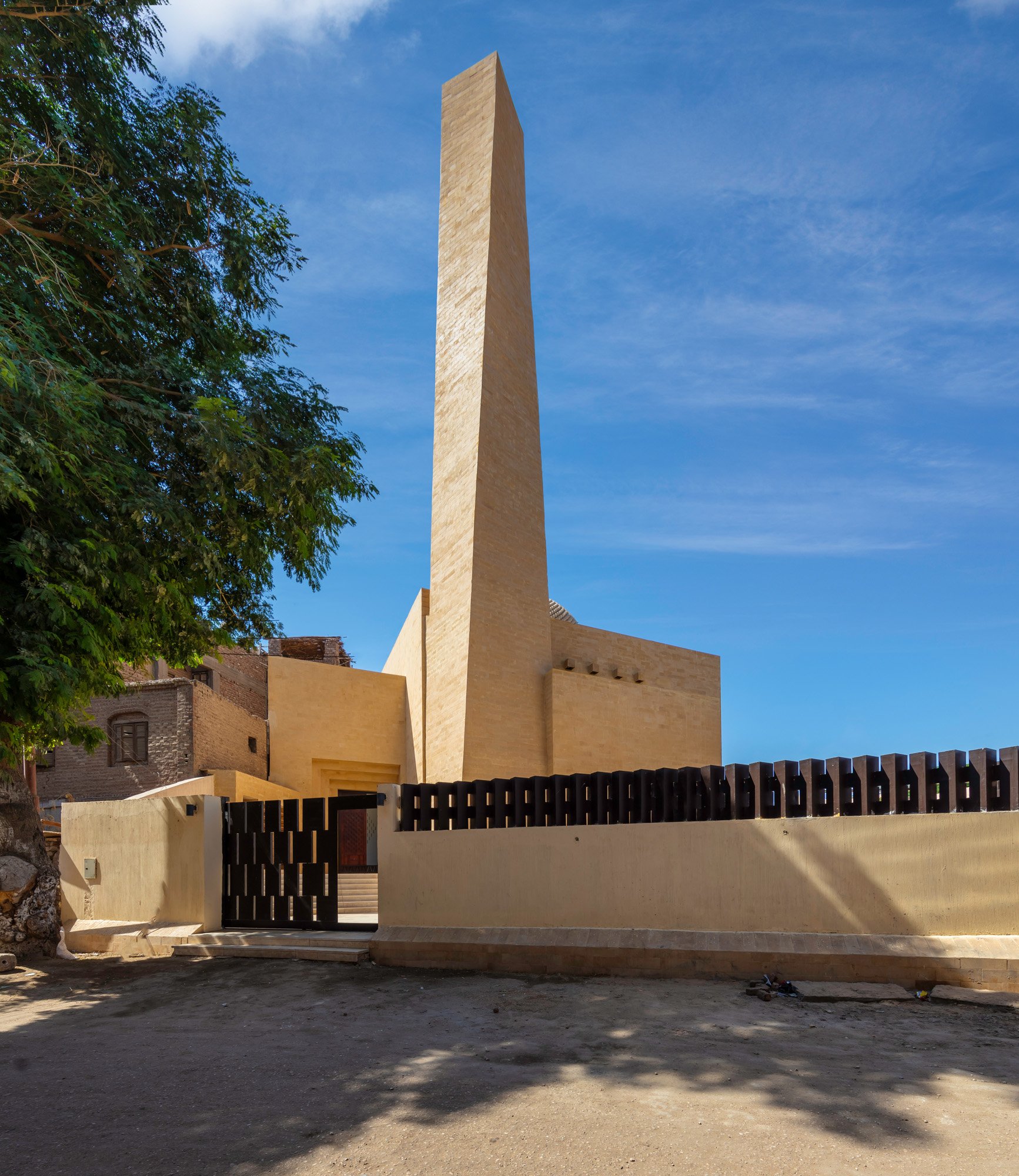 "The house of God must be inclusive, sustainable, meaningful and beautiful. Basuna Mosque is dedicated to congregational prayer and serving all people, hence spaces are dedicated to women, children and non-Muslims," Arafa tells #SceneHome. Meshing seamlessly with the village's past, Arafa's dive into the semantics of Islamic architecture led him to forge a symbol for the people; one that also draws on modern-day discussions regarding the environment."It's been the main mosque in the village centre for 300 years until a flash flood and soil subsidence caused by nearby construction inflicted considerable structural damage rendering the mosque unsafe, which led to its demolition."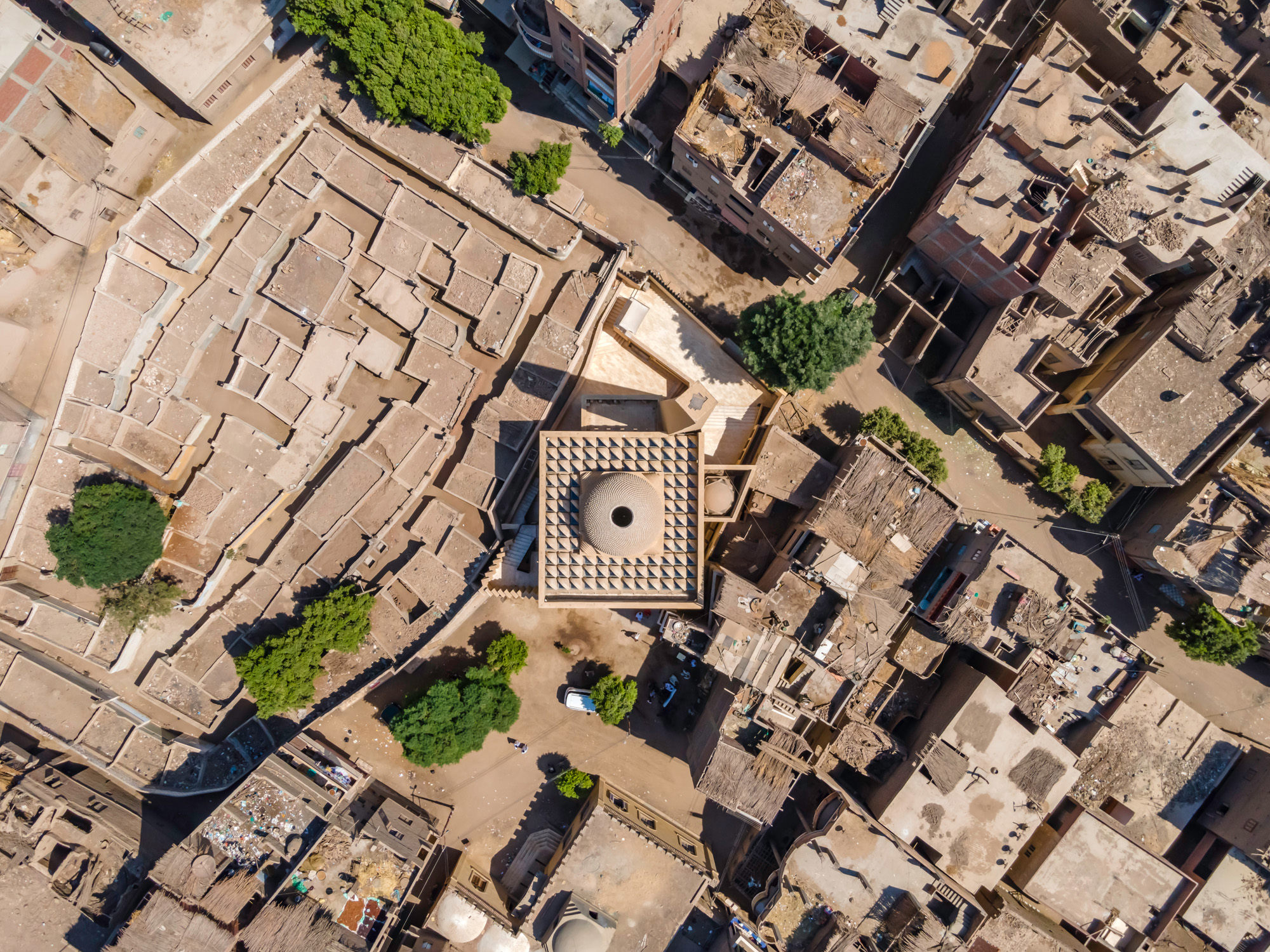 Being the central building makes the mosque the most influential to the village, but that also comes with a unique set of challenges. Located in an arid part of Upper Egypt - amidst a densely constructed area with mixed traffic of motorcycles, pedestrians, cattle and a small makeshift market opposite to its main entrance - poses major threats to the building's tranquil connotations.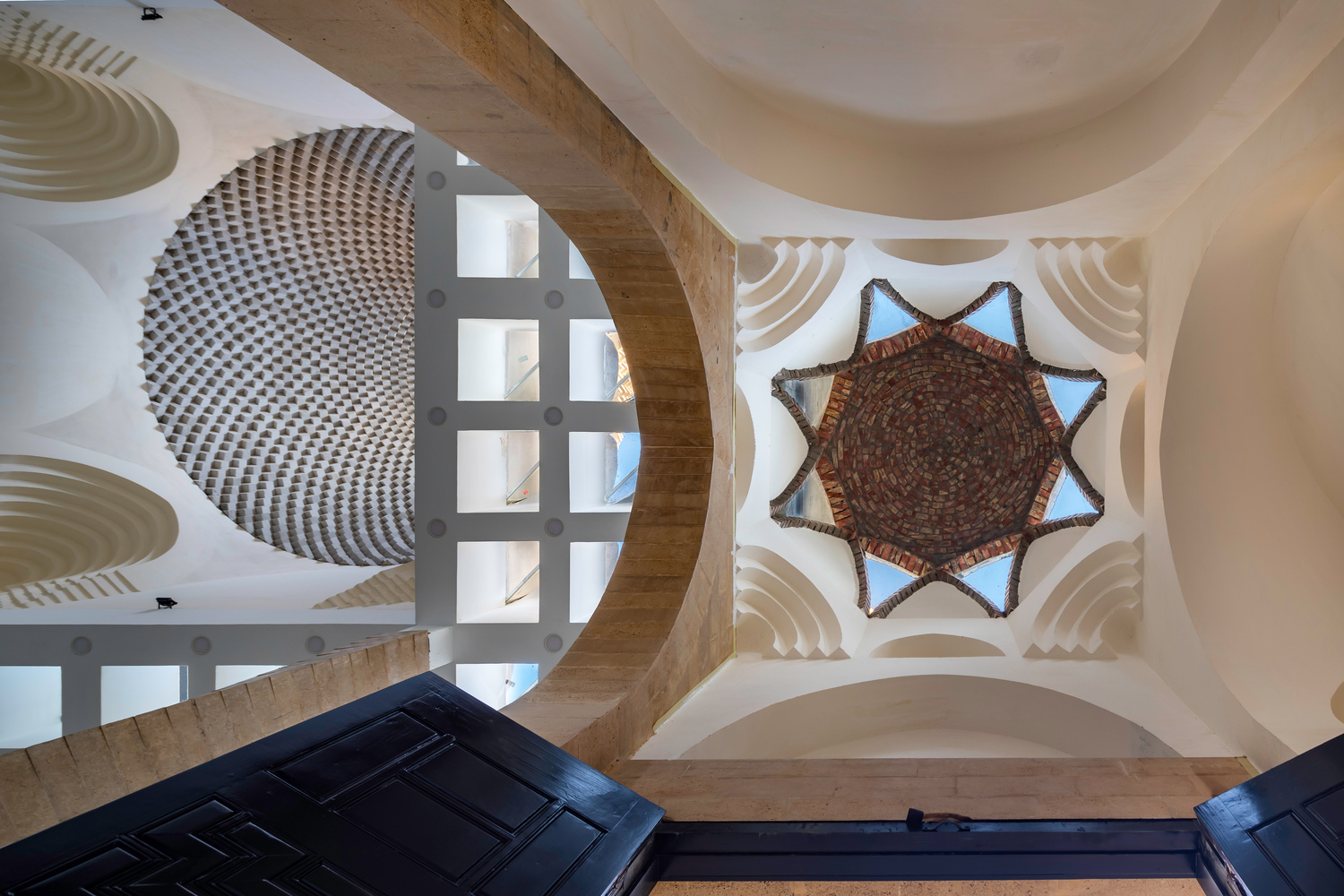 "Approaching various challenges separately would make it impossible to arrive at a solution," he explains. "For example, if operable windows were used on the exterior to allow for cross-ventilation that would've meant poor performance in terms of noise, dust and odour control." The architect's decision was to limit openings at, or close to, street level and tackle these challenges from a higher altitude - the roof. "The main dome is constructed using lightweight Egyptian sand blocks, which decrease the building's weight. Its dimensions allowed for a staggered tessellation that yielded a unique aesthetic."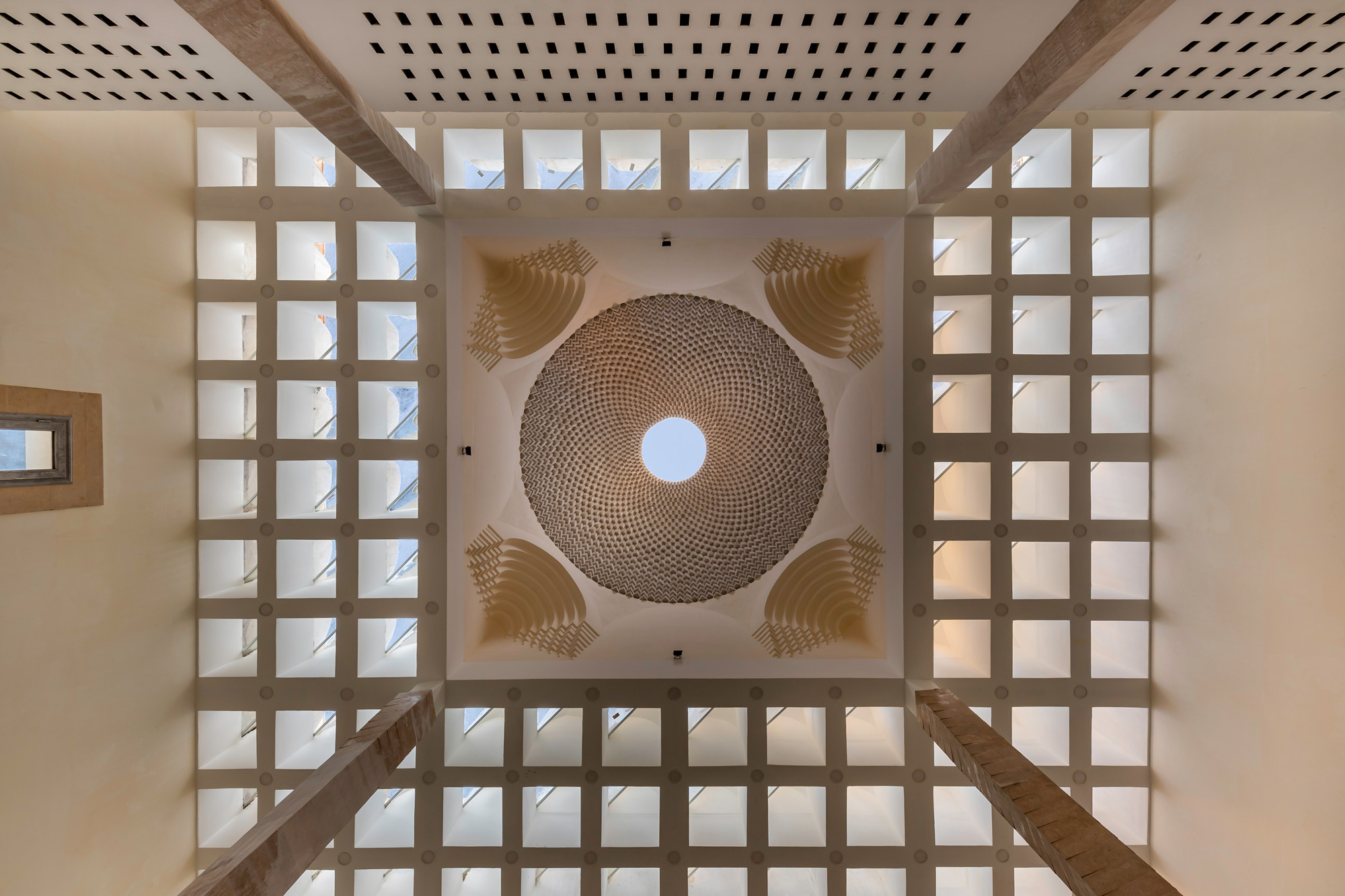 The mosque has a hybrid structure incorporating a concrete skeleton with a roof featuring two domes and 108 typical pendentives that allow fresh, high altitude northern breeze to filter into the mosque along with indirect sunlight that naturally illuminates its interior, and collects rainwater for cleaning and watering plants.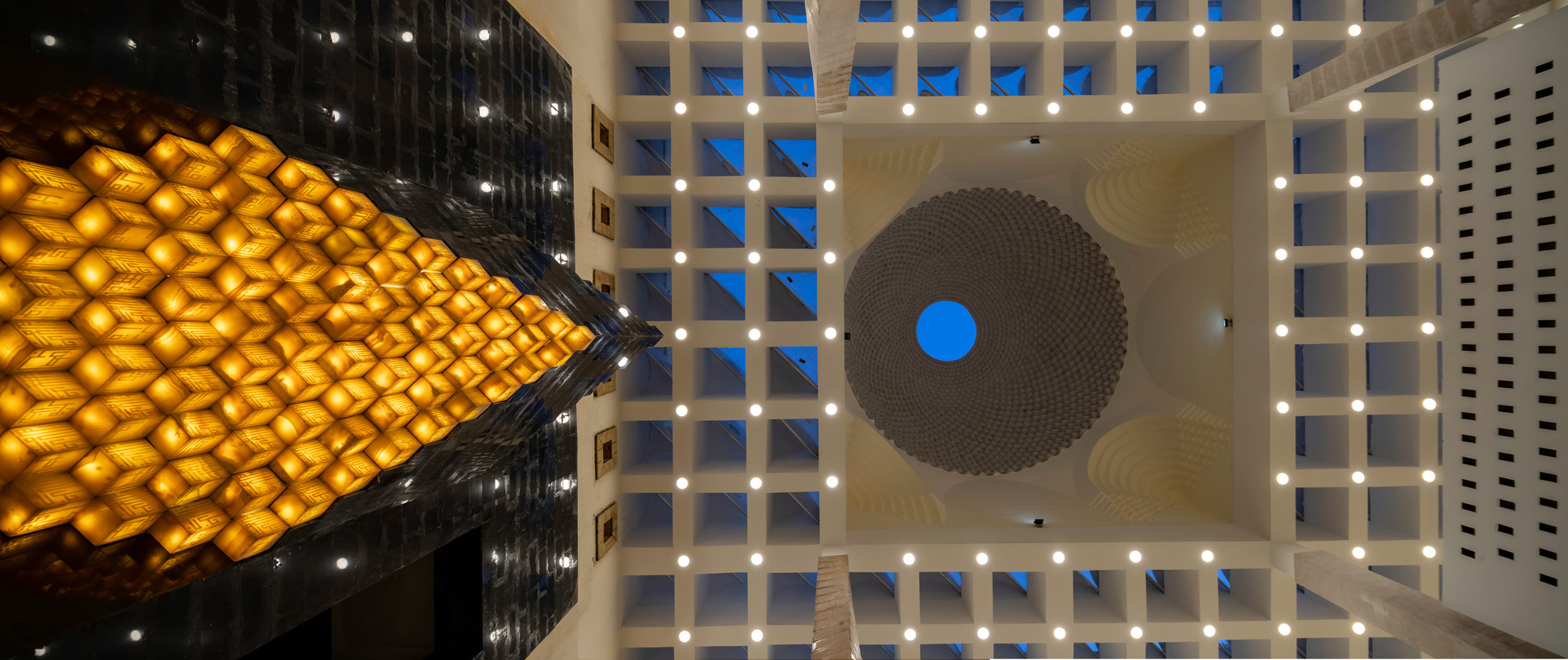 While the materials were sourced to complement the environmentally sensitive approach, their choices - along with the design solutions and construction manoeuvres - weren't contemplated in a purely technical manner. "They were developed within a holistic strategy motivated by a commitment to achieve a balance, and the aspiration to go beyond mere engineering innovation and into a fresh interpretation of architectural history, philosophy, semiotics and aesthetics."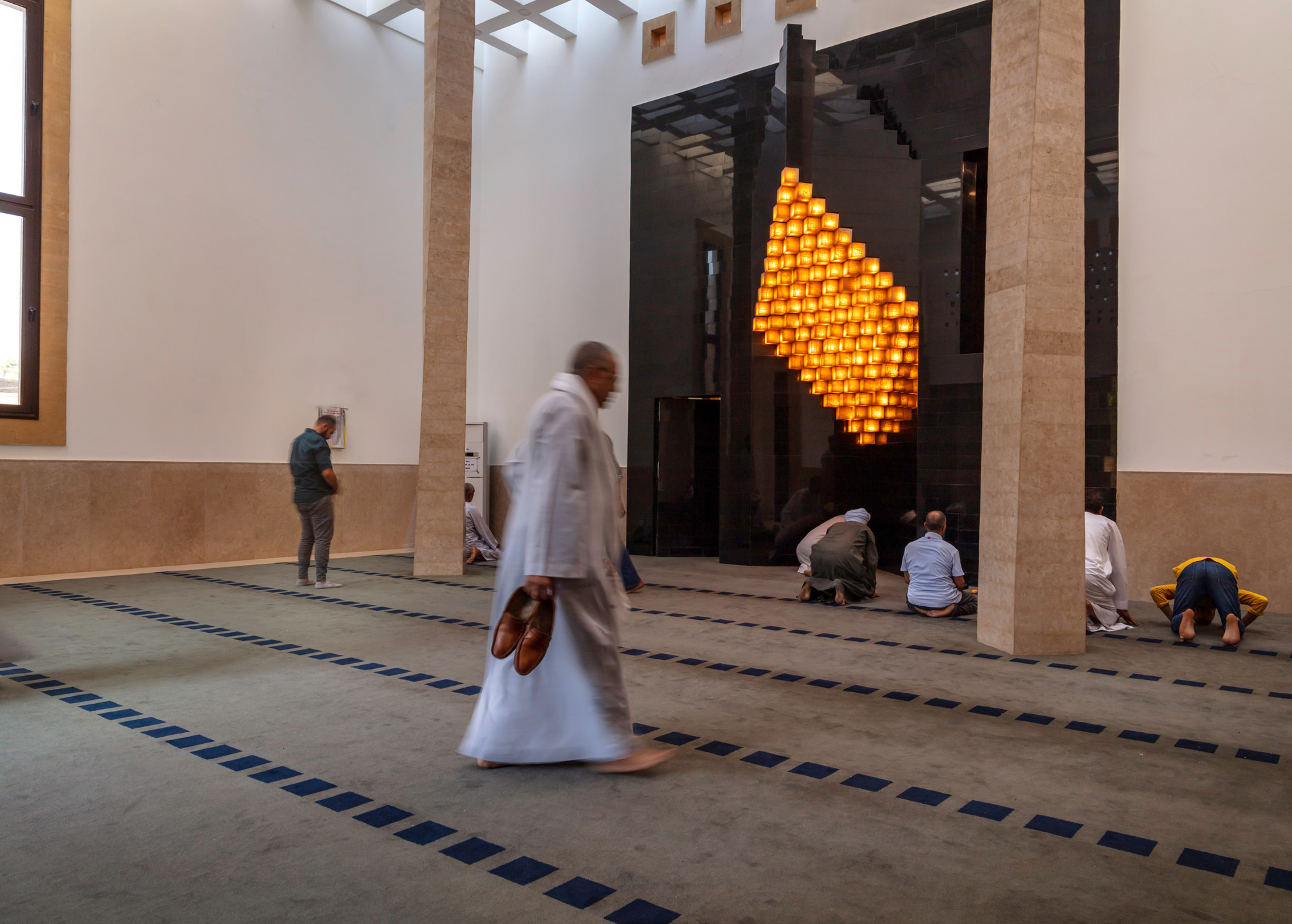 "The new design aimed at increasing capacity and offering general services for Muslims and non-Muslims," he continues. The multipurpose hall accommodates seasonal worshippers on Fridays and during the Holy month of Ramadan, as well as serving activities year-round such as temporary medical clinics and literacy tuition classes. "Which reiterates the original, all-inclusive function of the mosque as a place of ritualistic worship but equally a service centre that offers aid and refuge to its community regardless of religious affiliation."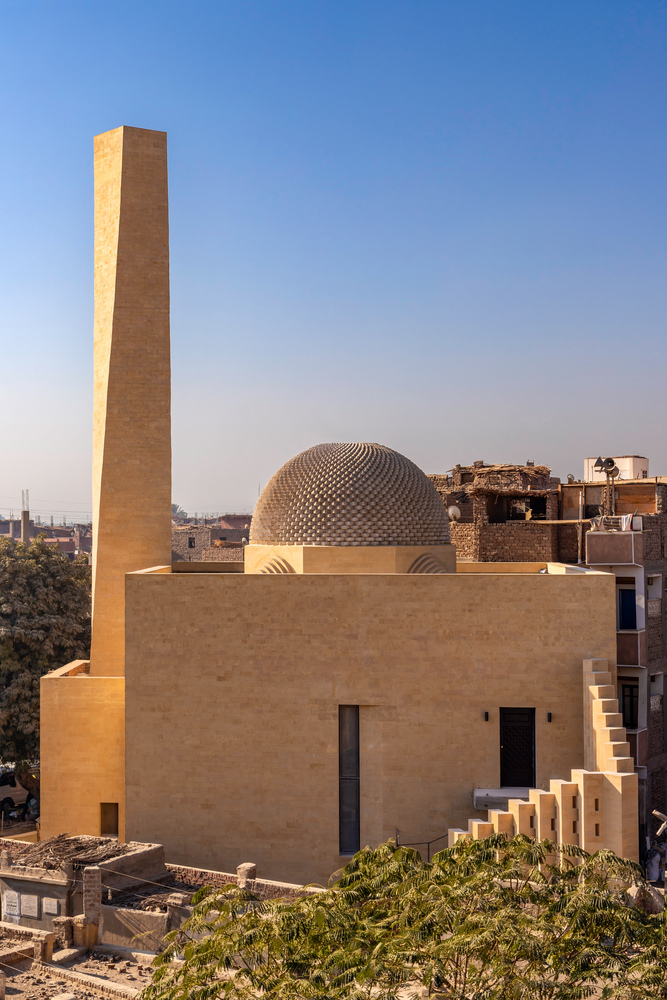 Having the potential to champion a progressive revival of the village's built environment, the unison which Arafa found between multiple facets of architecture didn't happen haphazardly. It was possible through a commitment to concepts and principles that he holds as absolute. The mosque innately gives the neighbouring population a renewed sense of pride in their own heritage, which is precisely the influence that architecture has when it's applied intentionally and thoroughly.
Photography Credit: Essam Arafa