The Irresistible Bakeries & Brews of District 5's Breadfast
Coffee that'll have your soul soaring higher than their lofted ceilings.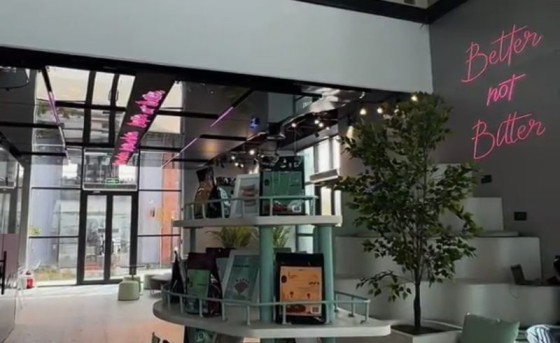 Nothing makes a morning quite like a hot velvety fresh cup of coffee, its aroma awakening your senses from remnants of a shaky slumber consistently interrupted by 3-am TikTok doom-scrolling sessions you always regret and yet never seem to learn from. But come first sip, nothing fills you but the soft embrace of Breadfast's fresh brews.
Lined with irresistible and freshly baked goodies - we're talking croissants, danishes, and sandwiches, refreshing juices, and carefully curated cake slices for those of you wanting to start your day on a sugar high - Breadfast's tempting display will have your boss calling to ask why you're (once again) three hours late for work.
Located in District 5, this new Breadfast coffee go-to pocket supermarket and Ramadan coveted-kunafa provider is serving up coffees, croissants, and all your cravings in an airy and lofty space that'll leave you wanting to linger a little longer.
Trip to District 5, anyone?