Where to Find the Best Macarons in Egypt - A SceneEats Guide
Because no Parisian fantasy is ever complete without a macaron in hand.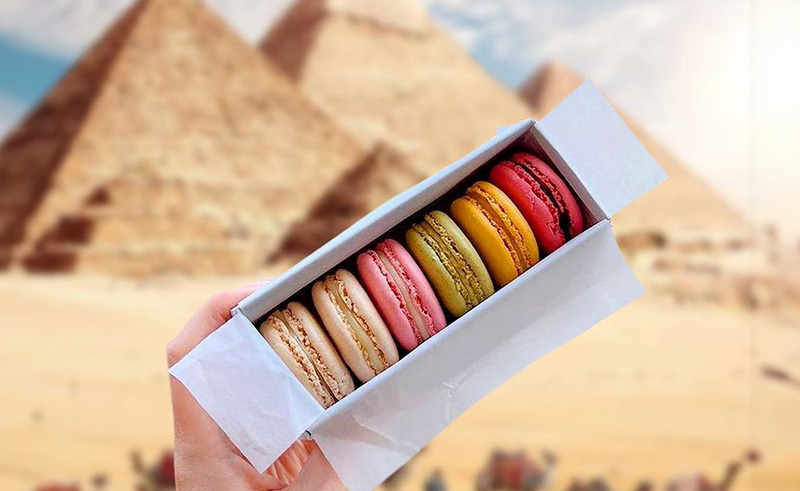 Ah, 'tis the season once more, dear reader. The air, crisp and inviting; the sky, painted in serene shades of grey; and our hearts yearn for reunions with long-lost friends. The elements seem to conspire, nudging us towards the allure of a chic French café, where a café au lait paired with a delightful macaron promises to be the pinnacle of this almost-aristocratic indulgence.
Although the French might not have always been the most considerate global neighbours, their expertise in desserts is undeniable. Luxurious, bursting with flavour, and simply a sweet escape from life's complexities, macarons are the vibrant treats one craves now and then. So, without further ado, let's explore where you can savour these delicious macarons across Egypt.
Ladurée
Branches all over Cairo
From France with love, Ladurée is the Parisienne cult favourite taking over Egypt's capital. And when it comes to macarons, your confectionary cravings are in the safest hands.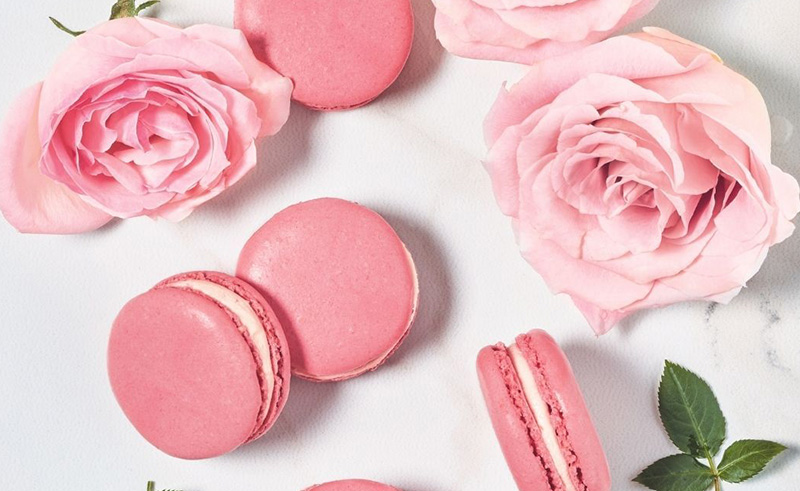 Paul
Branches all over Egypt
The go-to for the pseudo-aristocratic fantasy, coffee and macarons at Paul is exactly the kind of outing you need to go on ASAP with your bestie.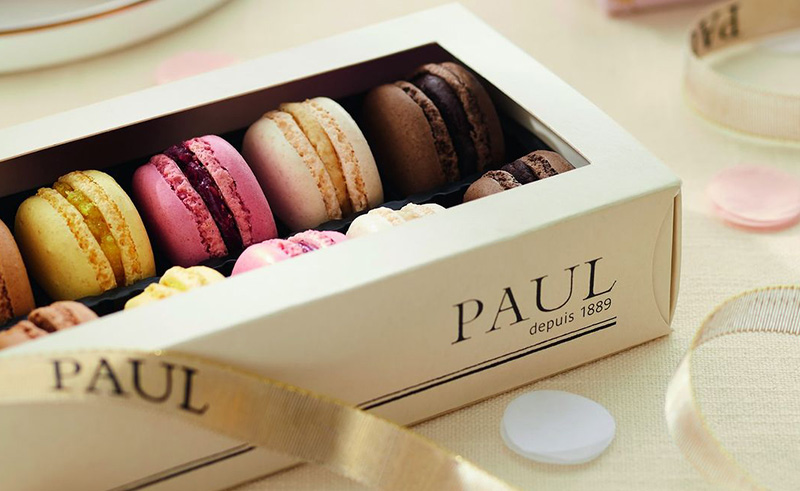 Nola
Branches all over Egypt
From cupcakes to macarons, Nola's colourful macaron box is just what you need when you wronged your partner and need to make things right (as you should).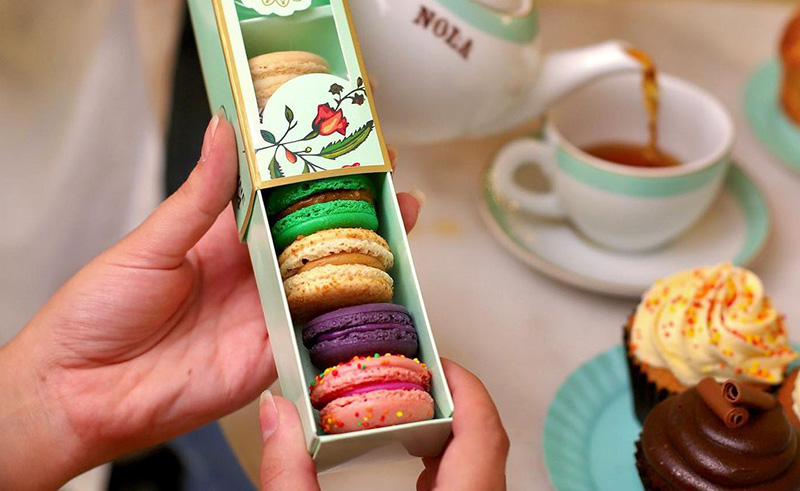 Tortina
Branches all over Cairo
A well-beloved staple amongst Cairenes, Tortina has long sponsored Friday family visits, and for your next gathering at Khalto's, grab a box of macarons for a chance at being the golden child…for a week at least.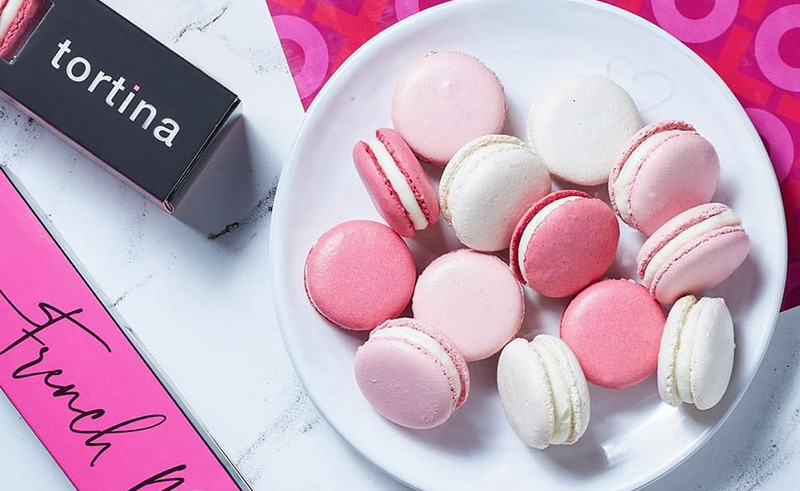 The Batter Half
Branches all over Cairo
At this point, The Batter Half needs no introduction. Hosting a perpetual macaron party, the cakery has mastered the colourful French cookie craft in myriad hue-rich flavours.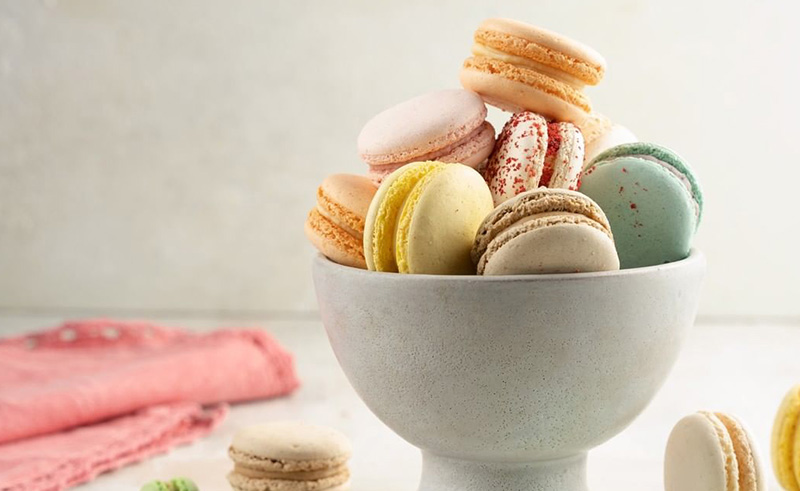 Canelé
Heliopolis, Cairo & Seashell, North Coast
Championing the motto 'every crumb is a masterpiece,' Canelé has perfected the art of French confection, and their macarons? (French) chef's kiss.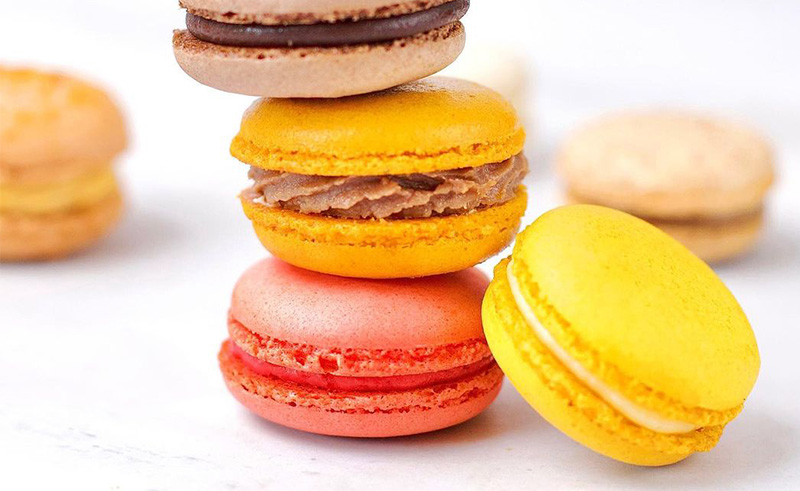 Di'macaron
Deliveries all over Cairo
Specialised in macarons, macarons, and…macarons, Di'macaron has been specialising in nothing but the colourful cookie since 2013. Delivering all over Cairo, we'd suggest placing an order right this second because Di'macaron's macarons take a whole week of lovin' in the oven to ship.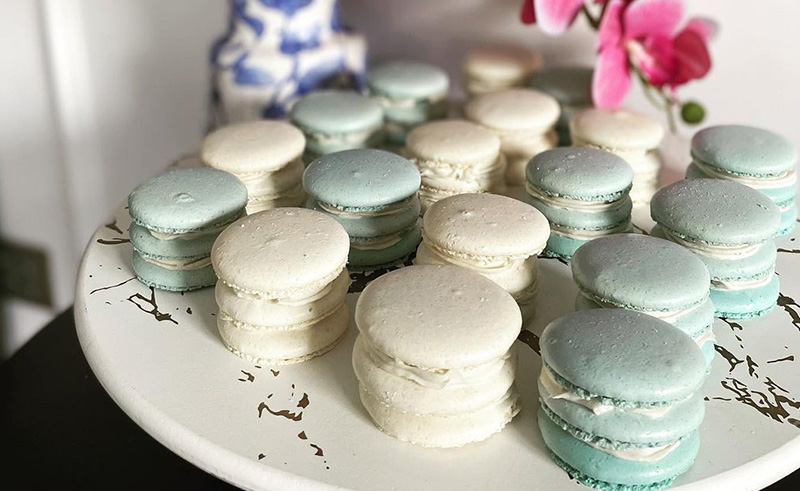 Délices
Saad Zaghloul Square, Alexandria
Serving delicious desserts in Alexandria since 1922, Délices' macarons are unmissable. A personal favourite if one may? Lemon raspberry.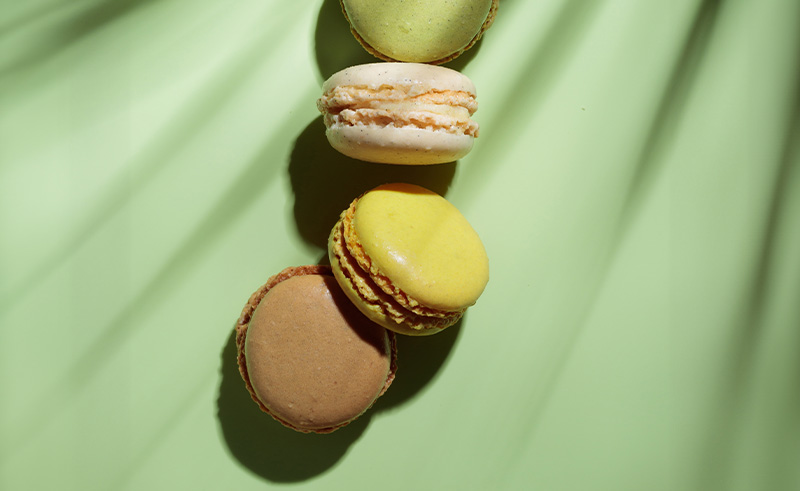 Fluckiger Patisserie
Branches all over Alexandria
With branches literally all over Alexandria, Fluckiger has been championing the French - macaron - revolution in the coastal city since 1930.