Apparel Brand The Sahara Collection Campaigns to Help Egypt's Strays
The brand's fashion-for-a-cause line, Save A Paw, has launched their 'Co-Exist' campaign to raise funds for animal shelters.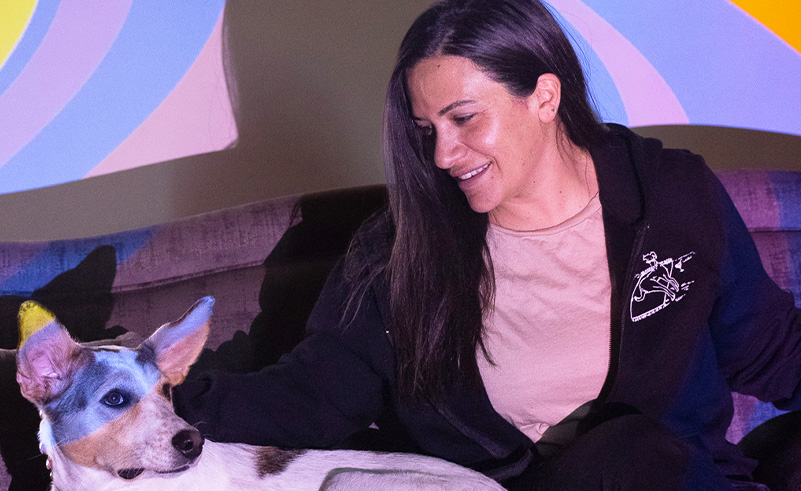 It is not an uncommon sight to see stray dogs and cats in the streets of Egypt. In a sense, they've adapted to the urban landscape, becoming a part of its natural environment. Although they are hardy survivors in an otherwise inhospitable habitat where the grass gets covered by concrete and the roads are populated by barraging vehicles, these Baladi dogs and cats are still victimised by seemingly never-ending cases of violence, abuse and mass-poisonings from their human co-habitants. Yet it is also amongst these humans that stray animals are able to find refuge, protection and, sometimes, even companionship.
Continuing their years-long mission to raise awareness and acceptance of Egypt's stray animals, The Sahara Collection's ongoing fashion-for-a-cause line, Save A Paw, has launched their latest campaign, Co-Exist. The apparel aims to raise funds for animal shelters while raising awareness on the topic of co-existence with local Baladi strays.
"Our latest campaign explores the importance of co-existing with animals in their natural environments," designer and co-founder of Egyptian clothing brand The Sahara Collection, tells CairoScene. "By feeding animals, spreading awareness, performing TNR to help save Baladi mothers and their litters, we are able to accommodate animals to co-exist with us. Save A Paw also hopes to spread awareness on the simple and easy ways one can help animals survive on a daily basis. Last but not least, we are trying to highlight the kind and adoptable nature of Baladi dogs and cats, as they are often overlooked as home-friendly."
All proceeds of this line are donated to shelters such as Hope Rescue, Animal Protection and more. Every month, Save A Paw generates funds for a different shelter in Egypt. All items from the Save A Paw line can be found on The Sahara Collection's website.