Digital Platform 'Motherbeing' Opens Its First Women's Health Clinic
Through various health services, the Maadi clinic aims to become part of women's health journey.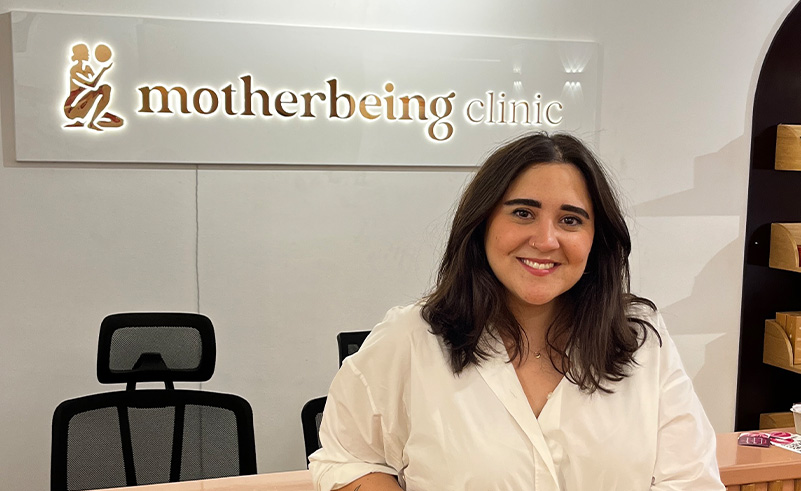 After leading the conversation on women's reproductive health in Egypt and across the MENA region, digital platform Motherbeing is manifesting itself into the physical realm with the opening of its first women's health clinic.
Having created accessible and patient-centric content with a community of over 400,000 followers online since 2019, Motherbeing founder Nour Emam is now out to establish a safe and judgement-free space with the Motherbeing Clinic in Maadi.
"It feels surreal to finally have a physical space! Our followers have been asking us to open a clinic for years and I'm so grateful to finally be in a position to offer them that," Nour Emam tells CairoScene. "Digital platforms are great for spreading awareness but at the end of the day, women need check-ups, examinations, tests and scans. You can't get a pap smear online!"
Through various health services - including a resident sex therapist, gynaecologist, and sexual health educator - the clinic aims to become part of women's health journey, not just a place for a one-time check-up.
"Our primary goal is to be working with the most patient-centred and judgement-free physicians and building a connection between our gynaecology, sex therapy, nutrition and pelvic floor health offerings to make sure all aspects of a woman's sexual and reproductive wellness are addressed," Emam explains.
The Motherbeing Clinic provides patients with access to information regarding common misconceptions surrounding women's health, menstrual cycles, and sexually transmitted infections, with a priority on informing women on their health and condition.