Ma-Beyn & 200 Shams Drop Cruise-Worthy Single 'Khaleeni A'oom El Sobh'
The two Egyptian artists come together to deliver a laid-back, summer-time, funk tune.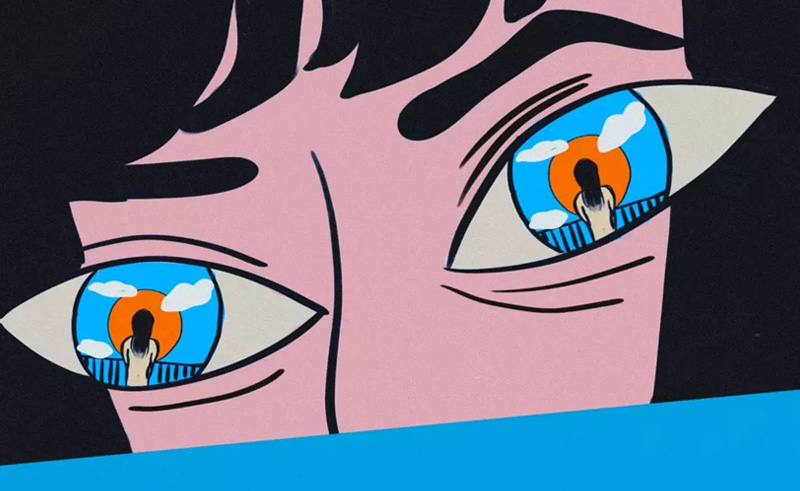 Artist, producer and audio engineer 200 shams takes a more laid-back approach within his recent releases, such as 'Lazem Yetla' Sobh' which explores a groovy yet stripped-down funk aesthetic. Following this direction, the producer teams up with Ma-Beyn of Ka2en records to provide a refreshing summer bop, leaning heavily on sampling, in a production style that draws from hip-hop, dub, and bedroom pop.
Having explored hip-hop and R&B sonics in the past, Ma-Beyn gives a pop-driven performance on this track, showing more of her range and versatility in a collaboration that comes across smooth as butter.
The track starts with a sample chop that plays along with a ringing alarm bell, taking us back to high school for a brief second, just before a groovy bass line comes in to animate the rest of the instrumental. Along with a steady shaker, sparse drum beat, and a playful jazz-inspired piano sample, the track's head-bopping groove is bound to immediately get you dancing.
Ma-Beyn's processed vocals come in with a stream-of-consciousness singing style, recounting her morning routine over the breezy instrumental. Her casual lyricism and flows complement the track's low-key, nonchalant energy, while 200 Sham's impressive sample chops add nuance and variety to the beat.
The duo's first-ever collaboration sees them exploring a somewhat nostalgic sound, while lacing it with elements such as open piano chords and a fusion of production techniques that manage to give the track an evergreen quality.
Listen to Ma-Beyn & 200 Shams' 'Khaleeni A'oom El Sobh' here: