Egyptian Bag Brand Maison Dousha Braids Tassels into Handle Leather
Tiny bag girlies, this one's for you.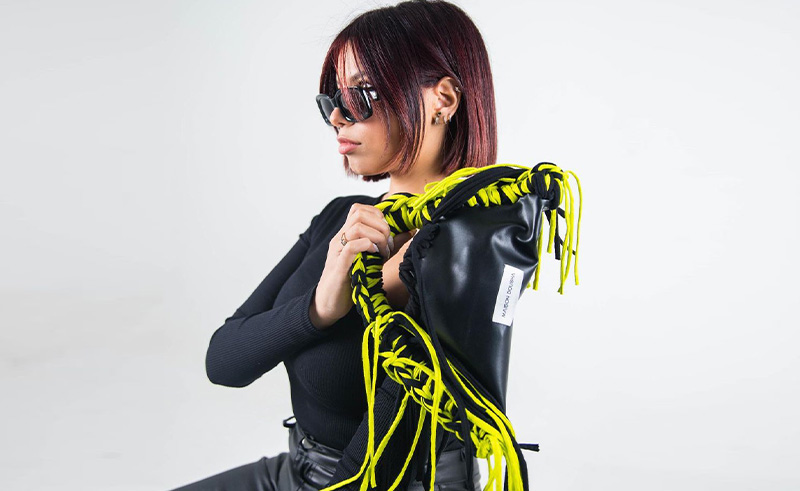 Admit it, the Diesel Logo Plaque top handle bag has also permanently altered your brain chemistry. Much like every Dula Peep stan on the timeline, you swiftly - albeit hastily - retired the black leather crossbody bags and began battling search engines in a feverish attempt to secure the goods before the world learns of their existence. Unfortunately, dear readers, every 'individuality complex high' does come to end, halting any ounce of excitement towards potentially slicing through the haze of fashion fads. And so, you scour the internet once more until you catch a glimpse of a tassel (or two) that possess the power to sashay some sense back into your disgruntled fantasies.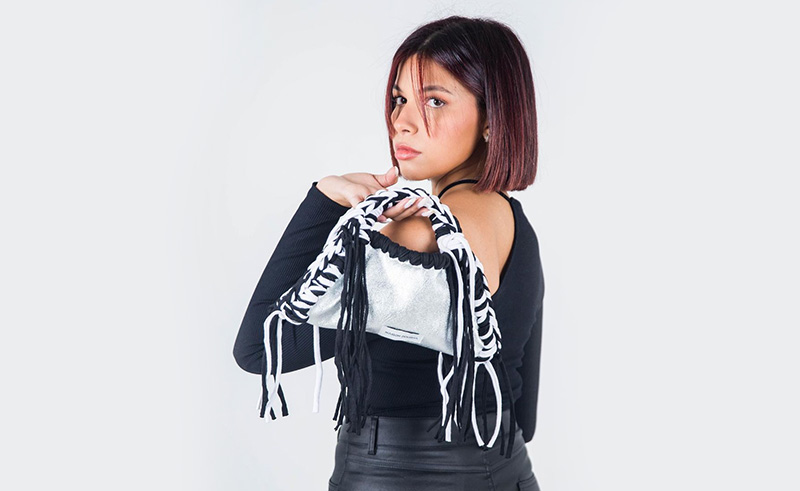 Enter Maison Dousha: the Egyptian bag brand braiding cotton threads into top handle leather pouches. "Dousha is actually my mum's nickname!" founder Shahid Maamon tells @SceneStyled. "And so in honour of her influence on my life, I wanted to create handmade bags that are custom designed and hand-stitched, with close attention to detail to each customer. There's still a gap in the market for high-quality, handmade leather bags that are both unique, durable and most importantly, environmentally sustainable."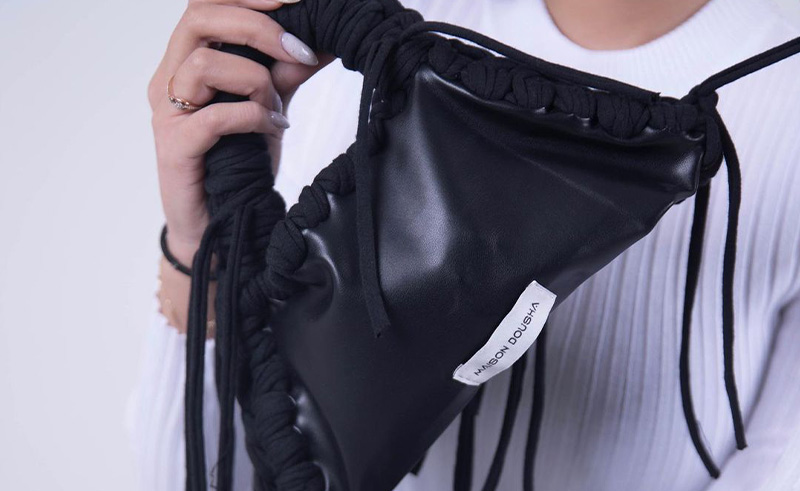 Since its launch in December of 2022, Maison Dousha has been fashioning striking colourways that have grown to embody the whimsicality of bag construction and design. Subsequent to obtaining a diploma in fashion design from Cairo's Arab Academy, Maamoon honed in on her understanding of the industry's machinations in order to pioneer a brand that deconstructs the way in which we view wardrobe essentials. Alongside her elusive usage of contrasting fabric, Maamoon was able to utilise the commercial popularity surrounding 90s inspired silhouettes apace with her own distinctive vision to mould a style so intrinsically her.