WanderToWherever Collabs With Opio on Travel Girl Fantasy Collection
Need some inspiration for your extremely niche 'Ibiza penthouse party' mood board? Check out what content creator WanderToWherever and fashion hub Opio put together through their fresh summer collab.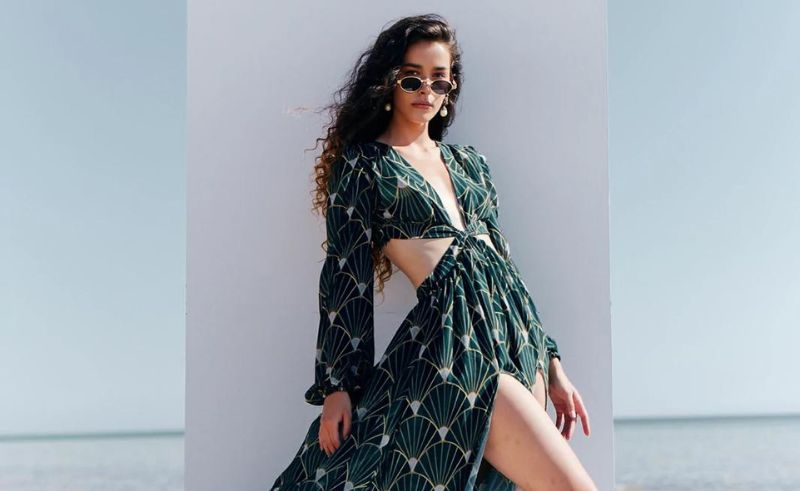 Walking through the adolescent-ridden walkways of your local Bershka (with your designated retail therapy bestie, of course) prompts a series of familiar questions, most notably, "Where uhm…would you wear this?" The query normally posits itself after a captivating encounter with a mesh bathing suit. The sheer influence of the momentary consumerist circumstances will probably convince you that your extremely niche 'Ibiza penthouse party' mood board IS the occasion in which you will magically rock up - all suit-ed up - and turn heads.
Travel blogger, content creator, and word witch 'WanderToWherever' - AKA Farah Hosny - knows this precise sentiment to a T. With every shopping spree she's embarked on following a similar trajectory of events, Hosny brought that same personal sentiment into her capsule collection with local fashion hub Opio.
"The collection is an amalgamation of various styles," Hosny tells SceneStyled. "In the sense that it encompasses the timelessness of some pieces you perhaps find after rummaging through your mum's 90s closet, alongside some trendy items, and always, hopefully, with a recurring theme of comfort weaving itself through all the outfits. It's an extensible collection with a wide array of aesthetics that will have you covered for the entire summer."
Six months in the making, the WanderToWherever x Opio collection is a true labour of love. The French Summer Sundress suits that blotted-red-lip-loosely-tied-hair-baby-pink-French-tips girl who solely invests in linen staples and her all-year-round golden tan. The Twirly Swirly Evening Dress meanwhile is THE 'silly goofy mood' equivalent of a sundress. Patterned and shapely cut, the dress lends itself favourably to coastal summers. Lastly, comprising a figure-hugging vest and tailored trousers, The 70s Barbie Set has us struggling to suppress the urge to surround ourselves with even more pink paraphernalia.