A Gem on the Aegean: Bodrum's New Yalikavak Marina Hotel
The new hotel is set on the picturesque Bodrum coast and fuses authentic seaside living with luxury marina decadence.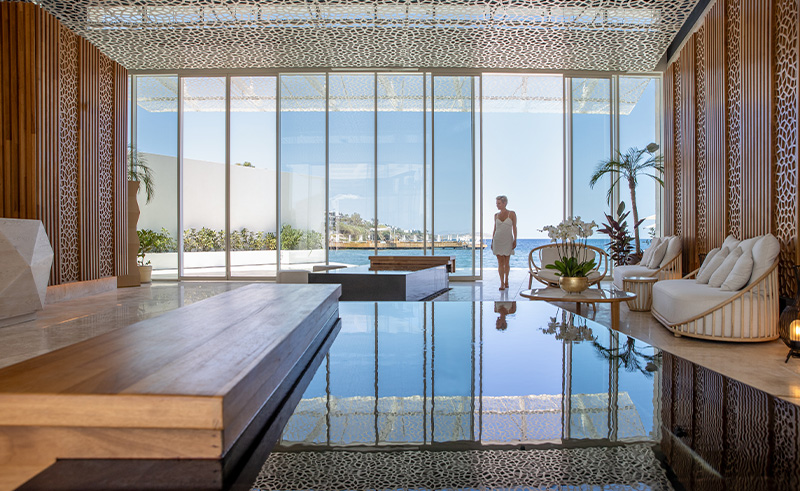 With its glistening beaches, charming seaside calm and whitewashed houses, the Bodrum Peninsula has for decades been the go-to holiday spot for Istanbul's intelligentsia. Affectionately called the Turquoise Coast, this region's clear waters have attracted revellers to indulge since antiquity. With the development of a resort town replete with a swish marina, Bodrum has also taken on the character of a glamorous getaway for the world's rich and famous. Sunset Hospitality Group has now opened the latest lavish lodgings at this Aegean retreat. Located in Türkiye's award-winning Yalıkavak Marina, the hotel is a step away from beachside clubs and a host of fine-dining restaurants.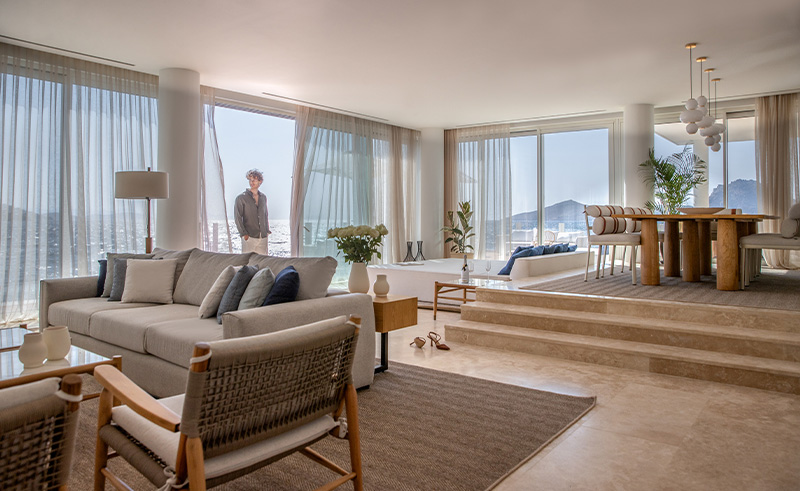 The Hotel
Newly opened in August 2023, the hotel is focused on indulging guests in the ultra-luxurious marina life which surrounds it. The Yalıkavak Marina Hotel combines decadence with a touch of Bodrum's old village character, and features a number of fine dining options as well as an infinity pool located beside the ancient Aegean waters.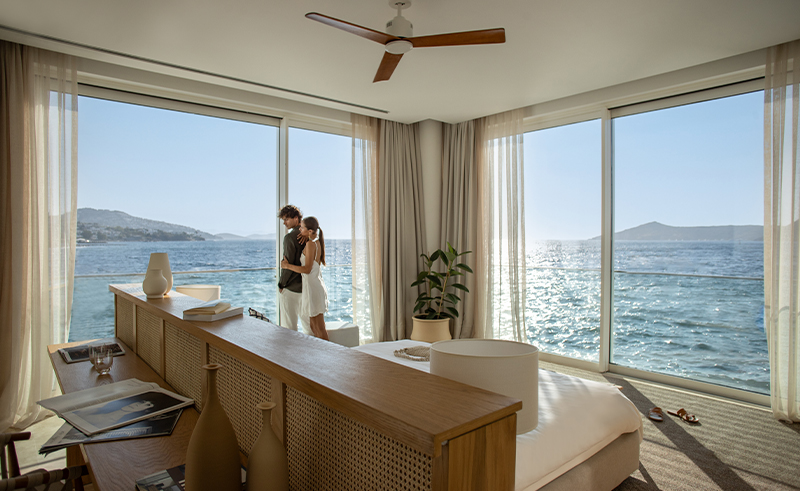 Seaside Suites
Designed by the Sunset Hospitality Group's in-house designer, Gilbert Khalil, the hotel's 36 suites offer calming interiors right at sea-level, and feature curated Turkish art and authentic regional art, giving the suites blend local craftsmanship with cosmopolitan chic. For the ultimate indulgent experience, check in to the Yalıkavak Panoramic Suite.
Explore Yalıkavak
Apart from being Türkiye's most award winning marina, Yalıkavak offers visitors access to the Yalıkavak Peninsular's breathtaking beaches and alcoves and a number of fine dining restaurants where you can indulge in the morning's fresh seafood catch, or - for the more carnivorous - Salt Bae's signature Nusr Et. The marina also features two beach clubs inviting revellers to wine, dine and dip right beside the Aegean.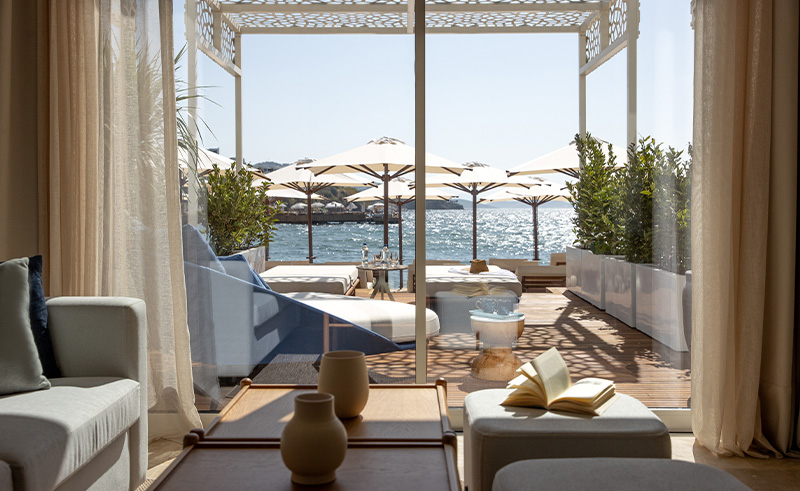 Venturing Out
Jagged coves covered in dry shrubbery brush against the glimmering sea all along the coast dotted by a number of sleepy fishing villages such as Bozburun and Datça. Hidden lagoons invite you to plunge into the peninsula's inky waters. The nearby Greek Decodanese island of Kos is easily accessible by boat at only 12 nautical miles away from Yalıkavak. The entire region is rich in Roman and Greek antiquities for the history lovers out there.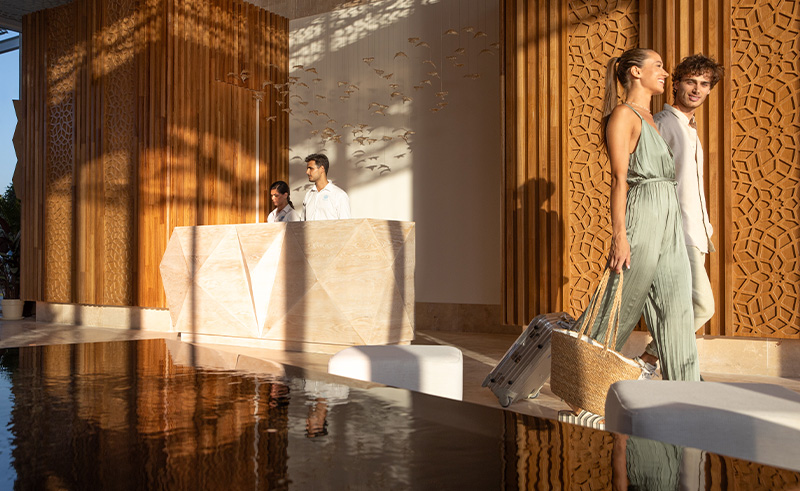 A Holiday for All
The Yalıkavak Marina Hotel's location makes it the ideal place for all holiday moods, whether it be a romance-novel-reading sleepy beachside getaway, a lux party fiesta, a gastronomical adventure through the fresh seafood of the region or even an historical odyssey through the lands once frequented by Ceasar and Cleopatra.