Saudi Sensation Molham Will Perform in Cairo on May 12th
During the COVID-19 pandemic, the Jeddah-born artist has captured the hearts of many with his TikTok-famous banger, Khayali.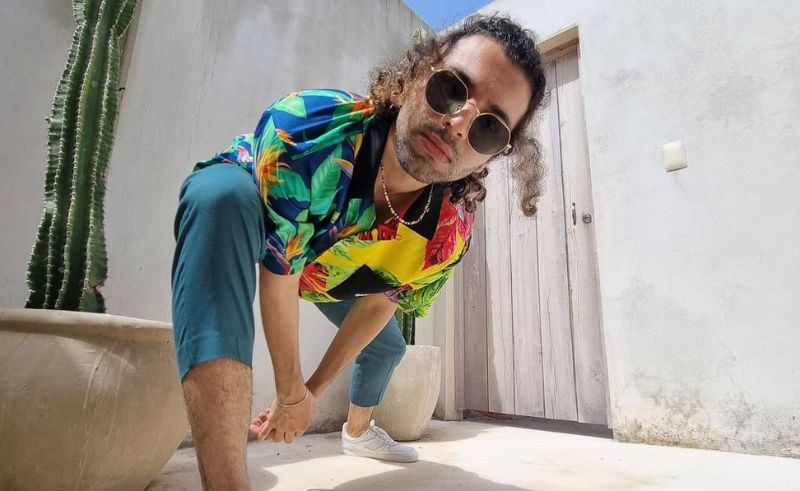 Saudi singer, songwriter and rapper, Molham is coming to Cairo for the first time this Friday, May 12th at El Sawy Culturewheel as part of his Khayali Tour 2023.
The versatile artist has captured the hearts of many with his famous romantic banger, Khayali, which has been going viral on TikTok since its release during quarantine in July 2020. In the song, Molham swiftly switches between singing and rapping in Arabic and English, offering an eclectic fusion of Arab and Khaleeji rap, as well as traditional Arab pop and Western pop. Think of Ruby, Haifa Wehbe, and American rapper Chance all put together.
The Jeddah-born singer released his debut EP 'The Time is Yesterday' in March 2018, featuring the single 'Me Against The World', which peaked at #5 on Anghami's top hip-hop chart and was trending in seven countries across the MENA region throughout the month of its release. With lyrics honing on love, mental illness, and social issues through a funky linguistic mix, Molham drew in a huge fanbase.
Molham is now on his first-ever tour, Khayali, which offers a set of intimate live performances in multiple Arab cities such as Riyadh, Jeddah, Cairo and Amman. This Friday's show will run from 8 PM to 10 PM, with tickets available to purchase through El Sawy Culturewheel's website.