Experience Cosy British Charm at Harry's Pub in the Cairo Marriott
Indulge in dingy pub realness (but a bit more elevated) at Cairo Marriott's Harry's Pub.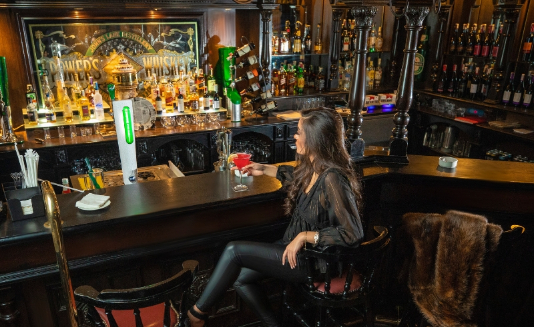 Whether it's to watch the latest football match or simply to crack open a cold one with friends, the humble British pub has cemented itself as a timeless classic for laid-back and authentic social gatherings. Offering a flavour of the UK's favourite hangout is Harry's Pub at the Cairo Marriott in Zamalek, Cairo, with cosy interiors and a warm ambience that'd make you think you're in London in spring.
Other than the quintessential beer, pub-goers can sip on any one of their cocktails on offer, enjoy live music from and tuck into a burger, fresh salad or brisket, not to mention their cheesecake for dessert (all with a view of a live football match on the telly, or within earshot of some live music). What's not to love, love?
For reservations, please call 0227283000 or 202 2739463.