Badya & Amr Diab's New Ramadan Ad Shows Us the Good Life at West Cairo
Badya's new Ramadan ad, played to the tune of Amr Diab's hit new song 'Al Donya Al Helwa', shows us all the modern amenities and state-of-the-art conveniences that elevates life in this smart city.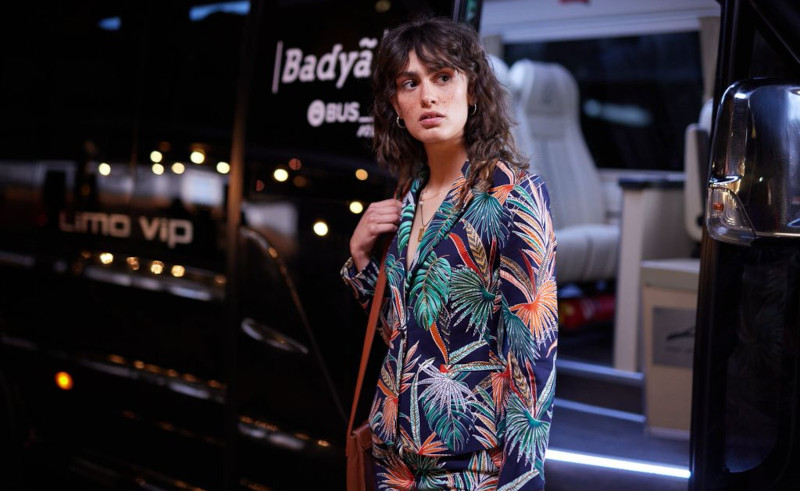 A young woman wakes up in her apartment and gazes out at the city of Badya from her balcony. Sleek, modern buildings surround her, underlined by green sidewalks and the promise of a new day. Music plays in the air - the soothing, hypnotizing tones of superstar Amr Diab's 'Al Donya Al Helwa' compels the woman to chase after her ambitions, her interests, and the simple pleasures of her everyday life. It's a simple premise for Badya's new Ramadan ad, one that allows us to follow the woman through Badya and experience everything the city has to offer with her, from a cafe, to a park, to a horse track, to a university, all the way to the source of that enchanting song we hear the whole way through: Amr Diab himself.
While simple, there is a lot to unwrap, with each frame giving us a glimpse of the facilities available in this city by New October. Easily Palm Hill Development's largest project, Badya doesn't do anything halfway (how else would you get *the* Amr Diab to sing for you?). There you can find the first International University in West Cairo, built in affiliation with the Medical University of Vienna. There you can find spacious green fields for jogging, the biggest sports club in West Cairo at Badya Palm Hills Sports Club, and a lively stable by esteemed Dutch equestrian centre Rob Ehrens filled with majestic horses. There, you can find state-of-the-art conveniences that makes Badya the smart city that it is, deceptive in its simplicity, yet sophisticated in its innovation.
And it seems that this vision resonated with Egyptian audiences. The ad is the most watched real estate advertisement this Ramadan season with 4.9 million views while trending on Twitter. Amr Diab's new song also turned out to be quite the hit, rising to the number 1 spot on Anghami almost as soon as it was released. Much like Badya itself, those numbers really speak for themselves.