Masterclass With Startup Business Mentor Nancy Najm
Najm shares her views on how entrepreneurs can launch their own startup, especially in today's challenging times.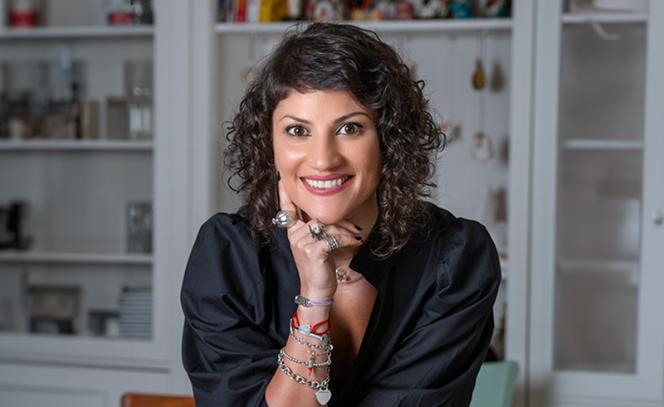 StartupScene's newest op-ed series 'Masterclass' invites some of the region's most dynamic entrepreneurs to divulge their secrets, dispense their knowledge, and share their experiences with the MENA region's ever growing startup ecosystem. Whether they're written by old guards or trailblazers, these masterclasses have been created to illuminate the path for aspiring entrepreneurs.
This week's Masterclass contributor is Nancy Najm, Co-Chair of 2022 Female Angels, Co- Founder of Cloudhoods, and more recently a startup business mentor. Najm shares her views on how entrepreneurs can launch their own startup, especially in today's challenging times.
How to launch a startup in challenging times
Whether through my entrepreneurial journey with Cloudhoods, my involvement with movements such as 2022 Female Angels Movement, Women in Tech & Arab Women Entrepreneurs, or my personal coaching and mentoring for women entrepreneurs, I have seen entrepreneurs rise above adversity with solid determination and innovation, pushing the boundaries of what is possible, in the face of challenges and setbacks.
For all of you entrepreneurs out there, I would like to share with you these essential pointers to consider on your journey:
Do not retreat, embrace the challenge!
Launching a startup during challenging times requires a mindset shift. Instead of viewing adversity as a barrier, entrepreneurs should see it as an opportunity for innovation and growth. By embracing the challenges they might as well position their start-ups to solve pressing problems and meet the changing needs of the market. Grab the opportunity to tap into this unmet market needs and find a solution for it! History has shown us that some of the greatest companies emerged during economic downturns.
And if you're a woman-entrepreneur, things may seem slightly more challenging considering much of the entrepreneurial and investment ecosystem is a highly competitive, male-dominated market. But don't give up. Connect with other women and organizations in the ecosystem that supports women, or even take it one step further and consider tapping into this market, and grab this opportunity to contribute in solving all kinds of problems that women face.
Identify real problems, and come back with tangible solutions
During challenging times, the demand for solutions to pressing problems increases exponentially. As an entrepreneur, it's crucial to identify the pain points and address them effectively. It becomes vital to accelerate market research to engage with the target audience and listen attentively to their needs – at this specific moment. Most successful start-ups that emerged amidst the pandemic for instance initiated their journey by acquiring quick deep understanding of the challenges people encountered, at that particular moment. This understanding served as a catalyst for the development of innovative and impactful solutions, setting them apart from their competitors.
Be resilient, and build a resilient team
Being resilient as an entrepreneur is a key factor to the success of the startup. Your strength to get up again and again and start over is a mindset that can let you go far. Most importantly, if you want to go far, you need to do it with a team. The strength of your team in challenging times becomes even more critical. The individuals you choose to surround yourself with should not only possess the necessary skills and expertise but also share your passion and believe in your vision. Seek out team members who align with your values and are dedicated to achieving common goals. I cannot stress on the importance of this particular point enough, it can be a deal breaker.
In building your team, always hire your weaknesses, remember that diversity is a powerful asset. Surround yourself with individuals who bring different perspectives, experiences, and backgrounds to the table. This diversity of thought and expertise can foster innovation and enable your team to approach problems from multiple angles. Be open and embrace the range of skills and viewpoints, you create an environment that encourages creative thinking, adaptability, and resilience all focusing on one final goal.
Leverage the power of networking
Establishing the right connections and building a strong network is invaluable for any startup. Remember, your network is your net worth! Entrepreneurs must continuously engage with industry experts, potential investors and fellow entrepreneurs by attending events, conferences and joining online communities. Accelerators, incubators, co-working spaces, organizations like the 2022 Female Angel Movement, Arab women entrepreneurs and Women in Tech provide platforms for networking, education and mentorship, fostering a supportive ecosystem that can fuel any startup's growth.
Adapt and pivot
Flexibility and adaptability are key points when launching a startup in uncertain times. You will need to monitor the market closely, anticipate changes and be ready to pivot your business model if necessary. Slack, initially a gaming company, successfully transformed into the collaboration powerhouse we know today by adapting to market demands. Be open to new ideas, feedback, and iteration, allowing your startup to evolve and meet emerging needs. Don't hold your cards too close to your heart, focus on solving the problem itself more than on 'how' to solve it. The way to solve it might change with time, be agile and flexible.
Seek support and funding
Navigating challenging times often requires additional support and funding. As a woman entrepreneur, it is crucial to leverage resources specifically designed to empower women in business. Take advantage of government grants, startup incubators, and crowdfunding platforms to secure the necessary capital for your venture.
Finally, launching a startup in challenging times requires a unique blend of resilience, determination, adaptability and grit. As an entrepreneur, you have the power to shape the future, regardless of the circumstances. Embrace the challenge and let your passion, your 'WHY' and purpose drive you forward, knowing that history favors those who dare to dream and take action.
Remember, the storm may be fierce, but so is your determination to succeed.