Cairo's Historic Saqqara Museum Will Reopen After Renovations
Located near the Saqqara Necropolis, the museum has been undergoing renovations since 2022.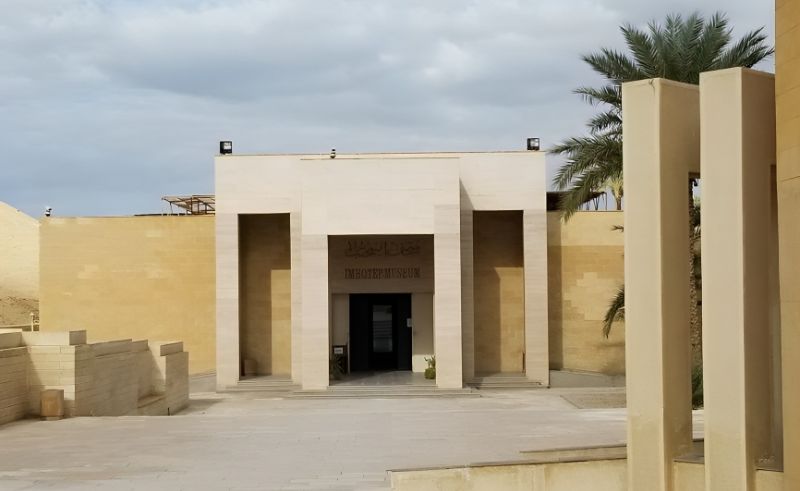 After being closed for renovations in March 2022, the Imhotep Museum will finally be reopened for visitors soon. The Ministry of Tourism and Antiquities has been restoring the museum, located at the foot of the Saqqara Necropolis, to ensure the best quality of services are implemented for visitors.
The restoration includes upgrading facilities to accommodate persons with disabilities along with replacing damaged stone floors and surrounding walls. The museum has an immensely significant collection of artefacts showcased as well as six exhibition halls, each showcasing stories of the Saqqara Necropolis, Imhotep and the Step Pyramid of Djoser, one of the most celebrated pharaohs and pyramid builders of the Old Kingdom.
Named after the legendary Egyptian architect Imhotep, who designed the Step Pyramid of Djoser, the museum was initially opened in 2006.