How Upper Egypt's Students are Fighting Corruption at Model COSP
We speak with the students of Aswan University and AASTMT as they discuss how to fight corruption at the Model COSP with USAID.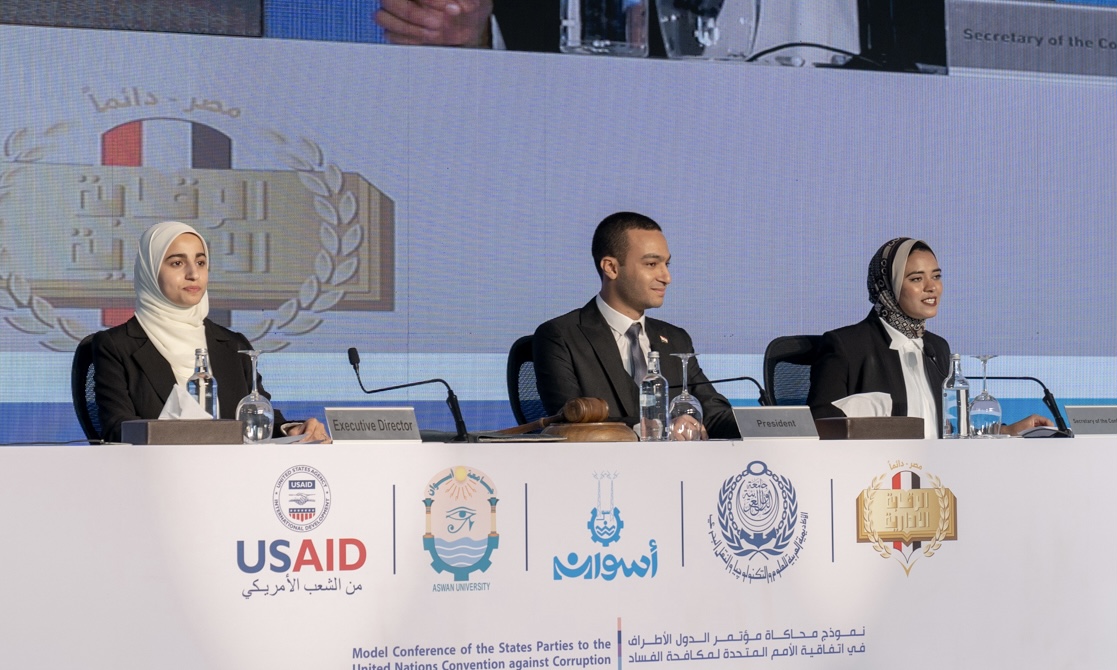 Last week, on Aswan's idyllic Elephantine Island perched on the Nile River, university students from the Arab Academy for Science, Technology and Maritime Transport (AASTMT) and Aswan University gathered to debate and discuss anti-corruption issues.
Known as the Model COSP, the conference was part of a collaborative effort between USAID Economic Governance Activity (EGA) and Egypt's Administrative Control Authority (ACA) to share information and raise public awareness on fighting corruption, a topic which demands more transparency and accountability. Now in its second edition, the Model COSP celebrated the culmination of a three-month-long educational programme, which aimed to develop a generation of curious and committed young leaders.
In this series of interviews, we speak with the community and hear about the lessons they've learned and the hopes they have for the future.