Fresh Fish Market 'Marinella' Lands in Egypt's El Gouna
Fish and chips on a yacht? Anyone?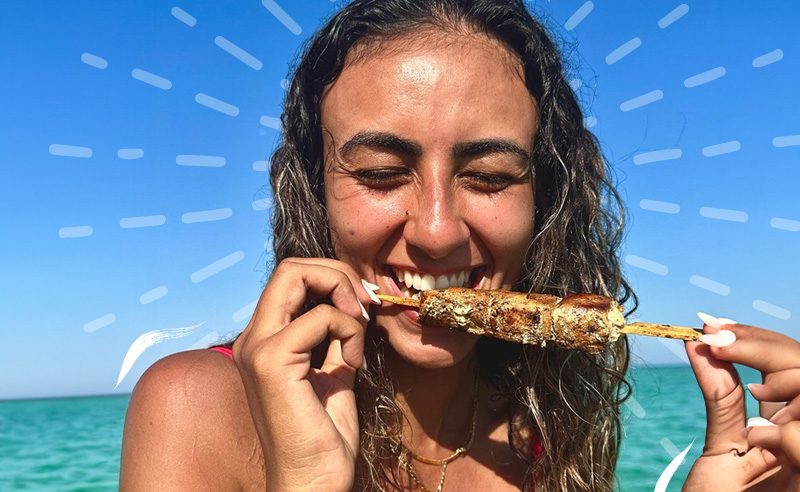 As the brisk Autumn breeze signalled the end of the summer season, I found myself reminiscing about my latest summertime escapade in El Gouna. During those sun-drenched days, I immersed myself in the ample warmth of the sun, savoured cocktails on yachts, and indulged in the freshest seafood. As an adventurous foodie at heart, my cravings led me to a hidden gem known as Marinella – an unassuming seafood mobile kitchen.
Founded by lifelong fisherman Fady El Daba, Marinella offers the freshest catches, sourced directly from their family-owned vessel in the Red Sea and delivered straight to your plate. They provide simple yet flavorful piscatory delights, reminiscent of upscale seafood restaurants in Mykonos.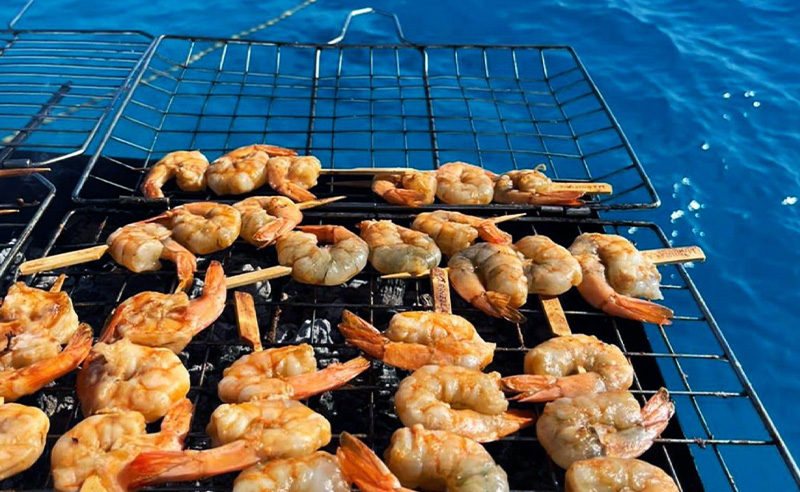 Intrigued by the tantalising flavours of their creations, I decided to embark on a culinary quest, channelling my inner detective, much like a character from my childhood dreams. While curiosity may have a reputation for harming felines, it certainly hasn't silenced mine.
To quench my unending curiosity, I arranged a virtual interview with Marinella's founder, Fady El Daba, who generously revealed the secret behind the delectable flavours of their culinary creations, "It goes without saying, the source of the fish makes all the difference in its taste. While the majority of seafood establishments procure their fish from the market, our fish is freshly caught by me and my dad, just hours before serving it," he tells Scene Eats.
Fady's profound passion for fishing can be traced back to his upbringing, where he sailed the waters of the Red Sea with his father on a yacht they built themselves. El Daba has always been dedicated to fishing, "The yacht became our family's second home. We'd embark on long fishing trips for days, using it as a form of meditation to disconnect from reality."
Originally starting as an online fresh fish market, with Fady personally managing packaging and delivery, Marinella has recently introduced its first physical food truck, parked on the sidewalk at Mangroovy Residence, allowing customers to witness their delicious fish sizzling over the grill.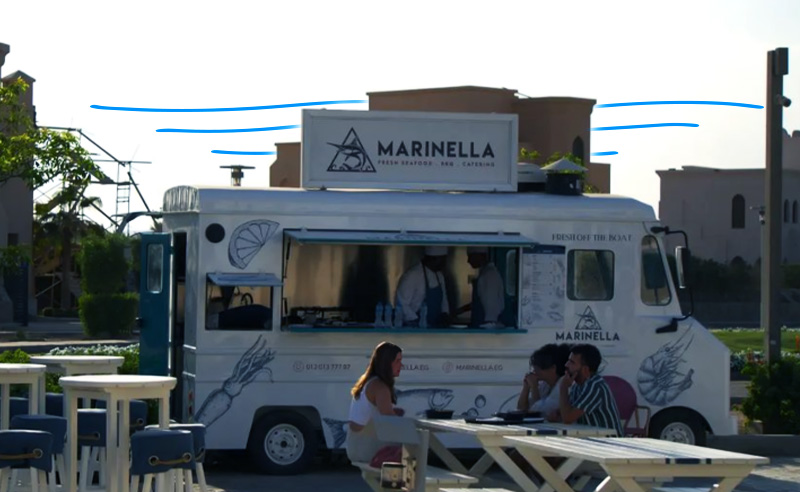 Named Marinella, an Italian term that translates to 'from the sea' in English, the kitchen's name perfectly captures the vibrant marine life of the El Daba family and their steadfast dedication to delivering high-quality fresh seafood to our eager palates.
With a range of offerings, from classic mixed fish bites fried to crispy perfection with a side of creamy tartar sauce to scrumptious grilled shrimps, salmon, and octopus, not to mention a mouth-watering selection of juicy fried and grilled fish burgers, Marinella's menu is sure to win over even the most discerning palates, turning them into unapologetic seafood connoisseurs. "At Marinella, we cater to all tastes. We have healthy options, such as grilled fish skewers, bluefin tuna and salmon poke bowls and wraps.' El Daba tells SceneEats. Meanwhile, for a homemade-like endeavour, Marinella offers an assortment of warm seafood dishes, where your choice of seafood is served atop a bed of steamy fluffy brown 'sayadeya' rice or spiced crunchy roasted potato wedges.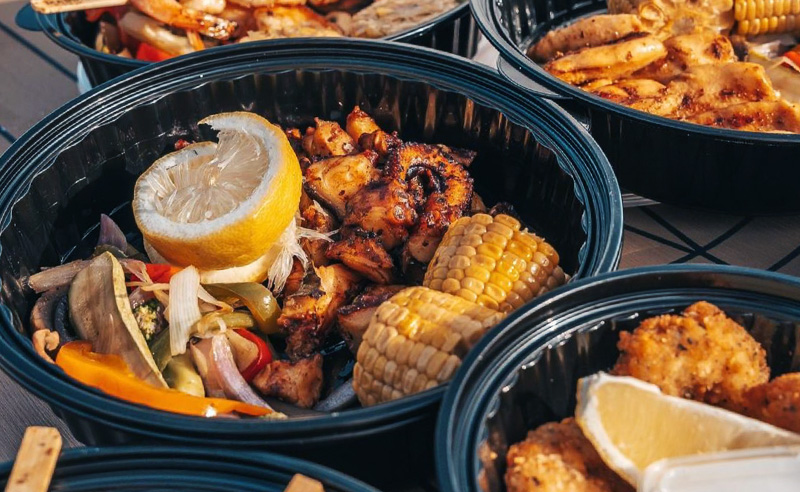 Their speciality you may ask? "It is the fried fish bun! We use a very rare type of fish called Nagel or Carol Trout in English, encased within a handcrafted soft bun and generously topped with a dollop of tangy tartar sauce. It's one of our best-sellers!"
With a vision to extend Marinella's offerings beyond the confines of El Gouna, Fady provides exclusive insights into his plans for future Marinella locations, saying, "We are diligently working on supplying supermarkets across Cairo with our vacuum-sealed, fresh seafood to bring a taste of summer into the kitchens of the city's residents all year round."