From Kemet to the World: Iconic Buildings with Egyptian Revival Style
A look through buildings inspired by ancient discovery and the cultural craze of Egyptomania.
From 'Masonic' temples to modern mausoleums, Egyptian Revival architecture lended itself nicely to those seeking to grasp eternal monumentality. Whether it's in Egypt or the USA, buildings taking after ancient Egypt popped up seemingly out of nowhere during the 19th century and they still stand to this day.
Egyptomania, the cultural craze that took over the world following countless Egyptological discoveries, launched art circles into a whirlwind of inspiration and mimicry. From fashion to facades, the impact it left means that you could stroll through the streets of London today and find colourful lotus columns towering over you. Who would've guessed that the sun god Ra was architecturally immortalised in Boston?
While furniture and jewellery can hide for some time before being publicly rediscovered, Egyptian Revival buildings are here to stay. Here are some of the most distinctive examples from around the world…
Saad Zaghloul Mausoleum - Cairo, Egypt
If you're planning a trip to Egypt then you're spoiled with must-visit tourist destinations. But this one doesn't get its fair share of attention despite its compelling design. Made for the Egyptian revolutionary Saad Zaghloul, the shrine was designed by Egyptian architect Mustafa Fahmy and completed in 1936. Blending precise ancient Egyptian aesthetics with hints of Art Deco, it pays homage to the past both inside and out.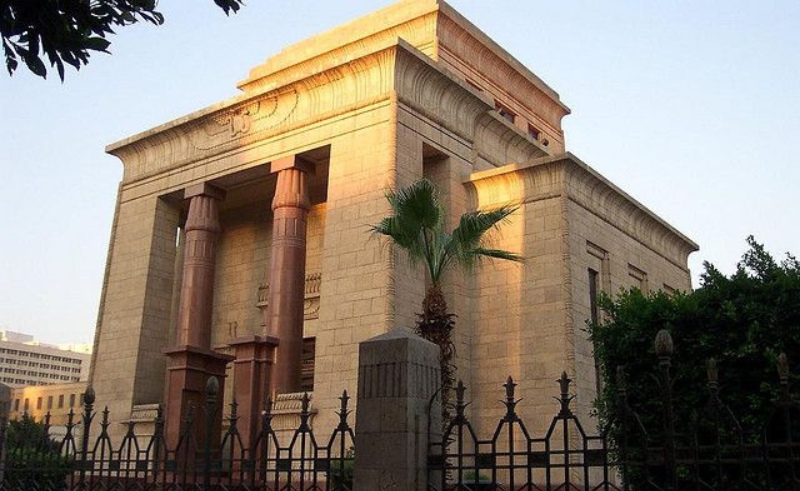 Temple Works - Leeds, England
Recently granted a GBP one million grant for its regeneration, the Temple Works building is an urban landmark in the north of England. Formerly a flax mill and counting house, it became known for its temple-like design. The renovations, thankfully, will mainly focus on the interior, leaving the towering Lotus columns and hieroglyphs in all their glory.
The Egyptian Building (Virginia Commonwealth University) - Virginia, USA
Acting as the first permanent home for the Medical College of Virginia, the Egyptian Building became one of the most well-preserved examples of Egyptian Revival architecture. Completed in 1845, it was covered with brick, stucco and cast iron, with battered walls hosting minimal diamond paned windows throughout its five storeys. The Winged Sun disk makes its presence visible throughout the building, an ode to Horus.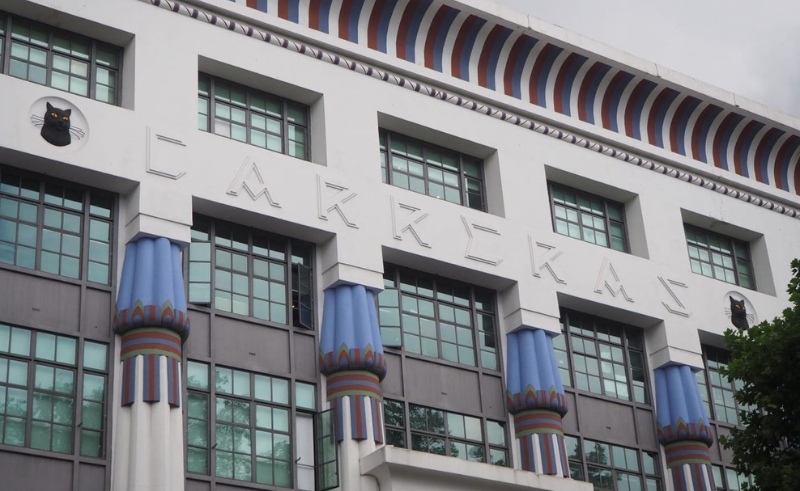 Carreras Cigarette Factory - London, England
Strolling through the streets of the British capital, you wouldn't expect to find these colourful columns covering the facade of a factory building, would you? Russian-Jewish philanthropist Bernhard Baron, who owned a brand of cigarettes called 'Black Cat', opted to explore his feral fascinations all the way back to ancient Egypt. More specifically, drawing inspiration from the Temple of Bubastis in the Nile Delta, which was dedicated to the worship of the feline goddess Bastet.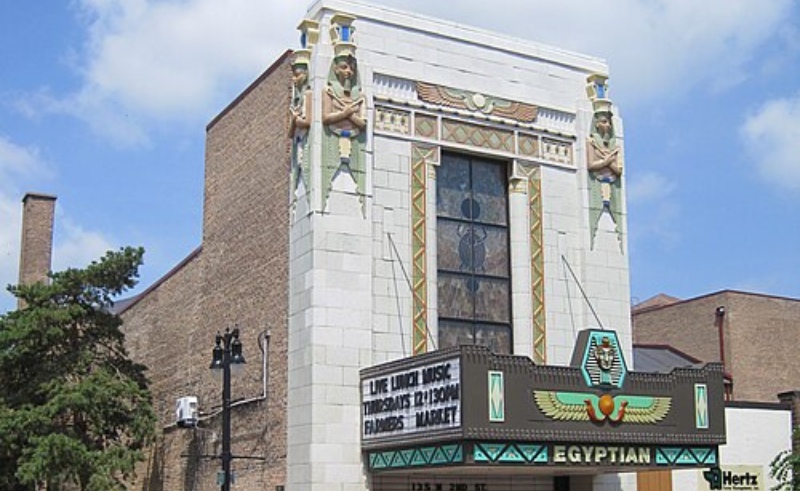 The Egyptian Theatre - Illinois, USA
There was a time when you'd think that every theatre being built in the USA would have an ancient Egyptian theme to it. Illinois's Egyptian Theatre was built during the cultural obsession with Egypt that shortly followed the discovery of King Tut's tomb. Elmer F. Behrns, the architect behind it, manifested his interest in Egyptology by celebrating the sun god Ra.
Egypt Supreme Court - Cairo, Egypt
Perhaps the most recognisable building on this list, the Egypt Supreme Court building was completed in 2000. Marking the new millenia and constitutional outlook, Egyptian architect Ahmed Mito's design acts as a grandiose temple overlooking the Nile corniche with its powerful arcade.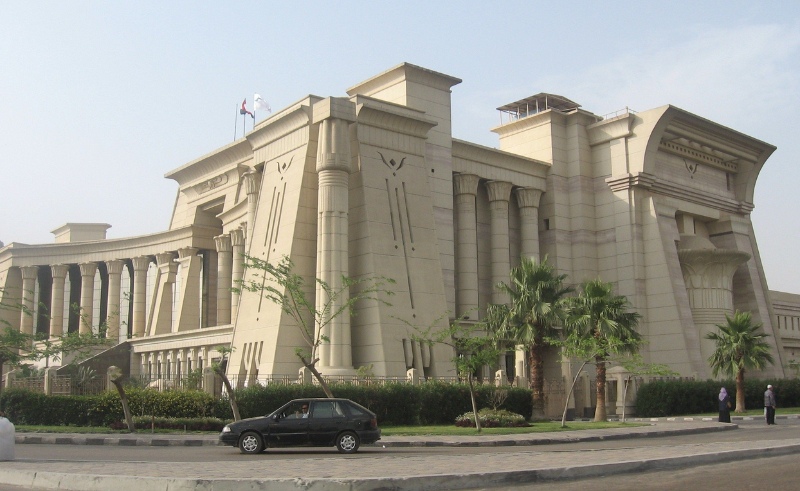 Masonic Temple - Boston, USA
Buildings like the Masonic Temple in Boston simply aren't made anymore. Regardless of your feelings towards the societal thoughts that echo throughout it, what it lacks in size it makes up with character. Built between 1860 and 1863, it's covered with brick throughout except for its portico, which was based on the Temple of Dendur in Aswan. Apparently, if your building has an 'institutional' goal behind it, Egyptian Revival certainly does set the tone. Eerie.