Inside the Tomb of Former Egyptian Prime Minister Saad Zaghloul
Located in Downtown Cairo, this is the only mausoleum of a leader of modern Egypt built in the Egyptian Revival style.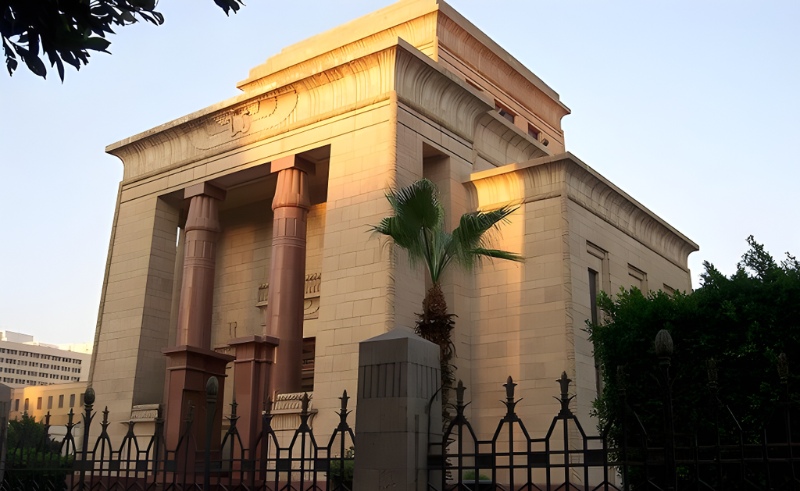 Covered in granite and abundant with columns, the tomb of former Egyptian Prime Minister Saad Zaghloul mimics the design of an ancient Egyptian temple. The architectural style, Egyptian Revival, was a controversial choice when Egyptian architect Mustafa Fahmy completed the mausoleum in 1936, and continues to be a subject of fascination today.
Saad Zaghloul is the only leader in Egypt's modern history to be buried in a mausoleum that features ancient Egyptian motifs. He passed away in 1927 and his body was interred in its current tomb upon the completion of Fahmy's design.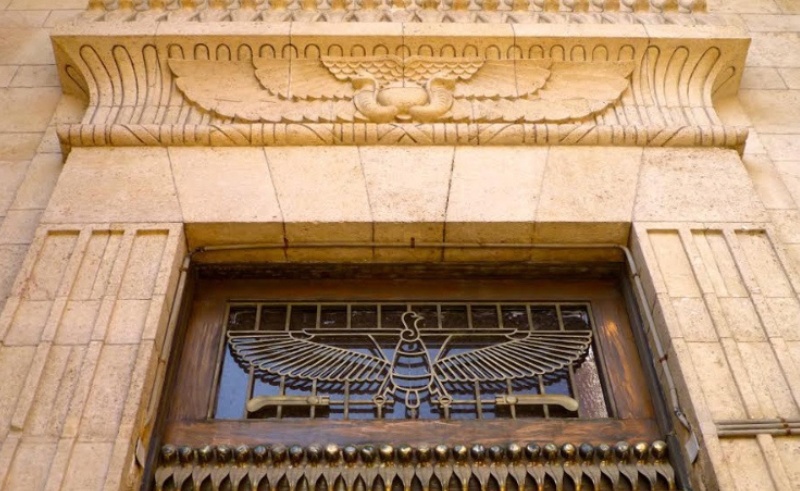 Approaching the mausoleum, you'll find your path flanked by massive granite flower vases before arriving at the entrance, which is flanked by two large lotus columns and features huge bronze doors. Entering the tomb, light invades the dark tranquility of the sanctuary. Granite columns surround the large sarcophagus, instilling grandeur into the space.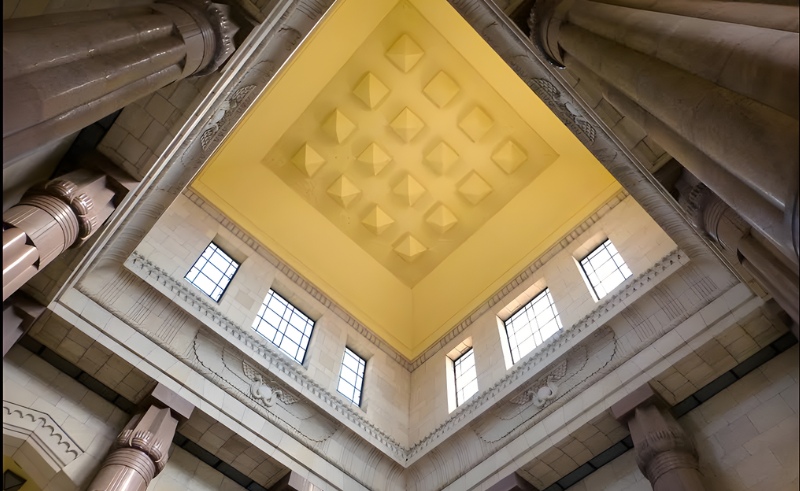 The building is dressed with a wealth of details that evoke ancient Egyptian symbolism. On top of the entrance, a cartouche sits above lotus and papyrus. A vulture is outstretched, grasping two round 'shens': symbols of eternity. Saad Zaghloul's resting place wasn't Fahmy's only notable building. Among his many contributions to Egyptian modernism in the 20th century, Fahmy also designed King Farouk's Rest House by the Great Pyramids of Giza, as well as the Petit and Grande Palais, parts of the Cairo Opera House Complex.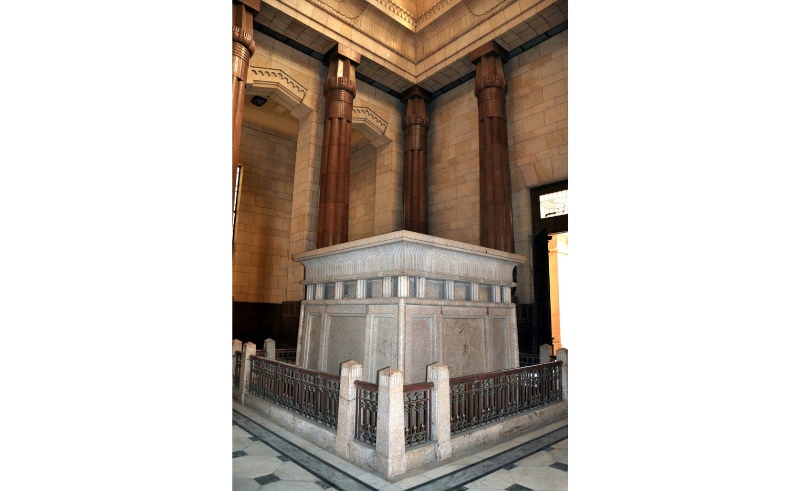 The tomb is located in Downtown Cairo near Saad Zaghloul's house, which is also known as Beit El Umma (Arabic for 'House of the Nation'), and now serves as a museum that marks the memory of the Egyptian leader.