Princess Feryal's Garden: Vantage Point Over Port Said
After hosting the opening ceremony of the Suez Canal in 1869, this historic public space is a role model for urban life.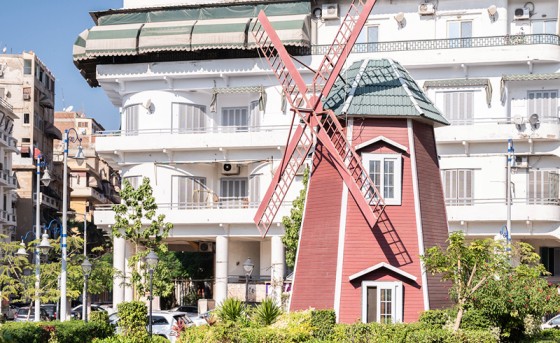 Gardens and parks are the beating heart of any healthy city. This fact simply can't be overstated, whether they have historical significance or not. Feryal Garden in Port Said epitomises the former while acting as a role model for public gardens in Egypt.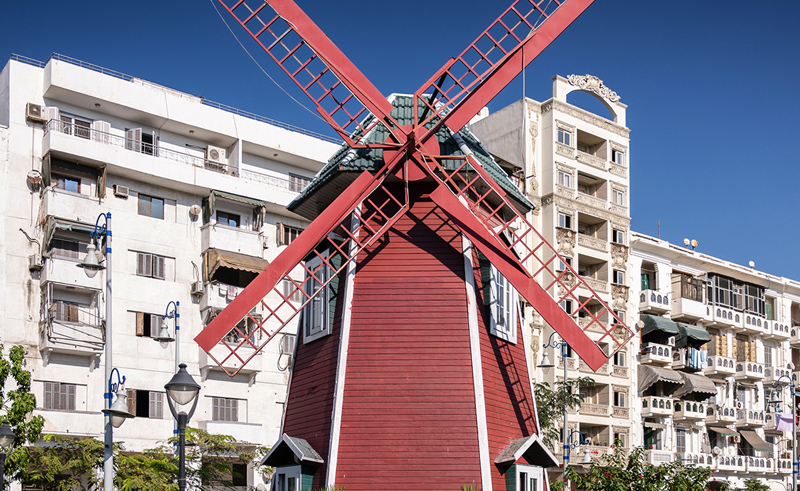 Named after Princess Feryal, King Farouk's eldest daughter, the garden was inaugurated in 1869 on the opening day of Suez Canal. Given its intimate proximity to the global trade waterway, the garden has hosted a myriad of world leaders including Empress Eugenie of France and Emperor Franz Joseph of Austria.
Overlooking the Suez Canal, the garden sits at the meeting point of main city boulevards. A meeting point for the city which, in turn, offers a unique vantage point.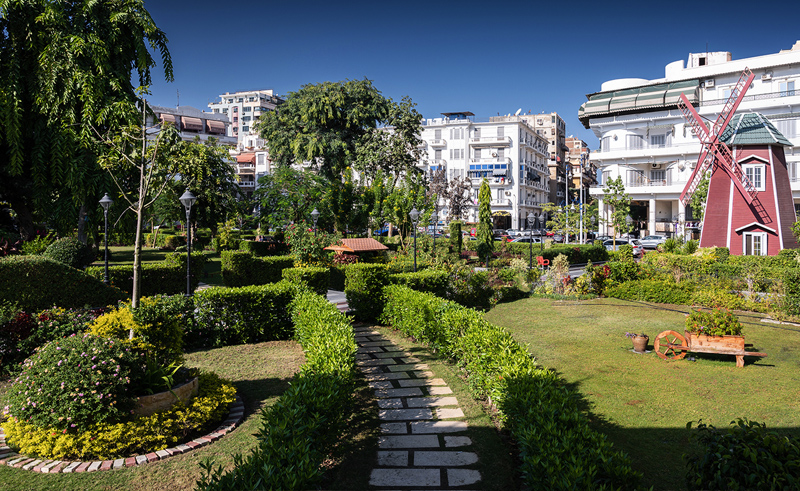 A red windmill sits at its centre, evocative of the city's cosmopolitan nature, as murals tell the garden's and the city's illustrious history. But, rather than what it does have, it is what it doesn't have that really stands out. Feryal Garden has no fence, just like every other public garden in Port Said.
Feryal Garden has become a major tourist attraction throughout the years due to its unique location and its famous opening night. According to the books, it hosted Khedive Ismail (then ruler of Egypt), French diplomat Ferdinand de Lesseps, Empress Eugenie of France (who has a nearby street named after her), Emperor Franz Joseph of Austria, as well as Prince Omar Toussoun, to name a few.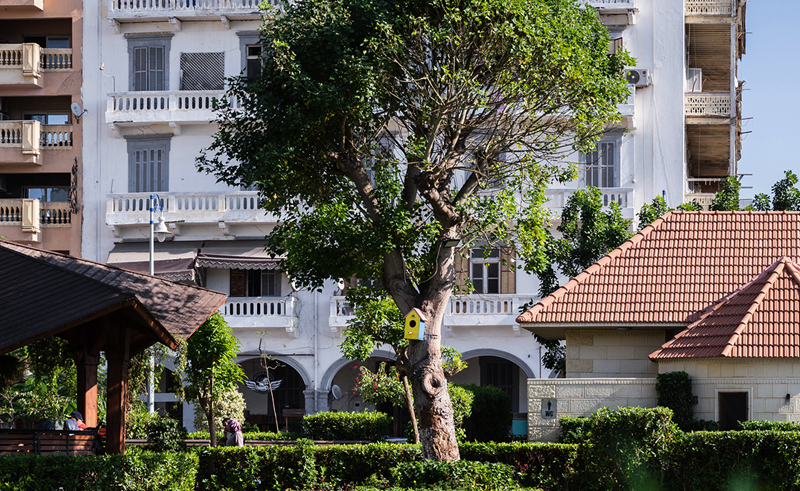 After being worn down for years, leading to the discontent of those familiar with its illustrious history, the garden was restored by the governorate, later becoming an example of its city-wide initiative 'Gardens without Fences'. Something Egyptian cities are in dire need of.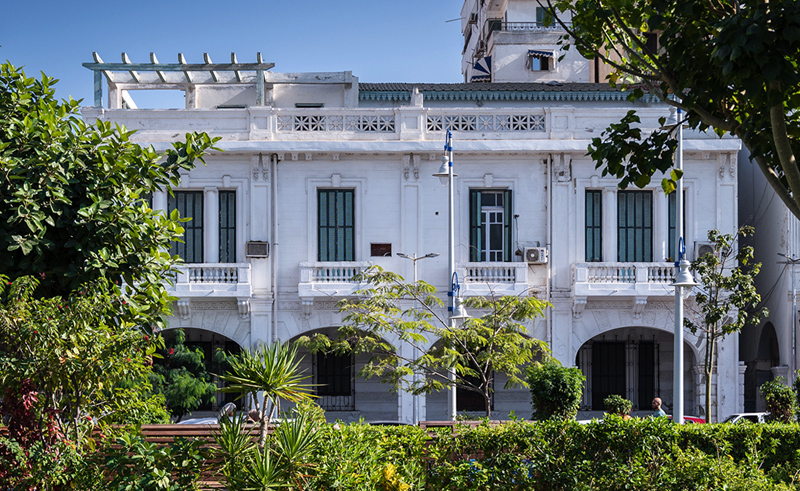 The restoration brought the anxiety that the garden might lose its rare trees and plants to an end. With life spans ranging from 70 to 100 years old, they include Camphor, Cottonwood, and Bald Cypress trees, as well as Royal Poinciana plants that, fortunately, continue to thrive.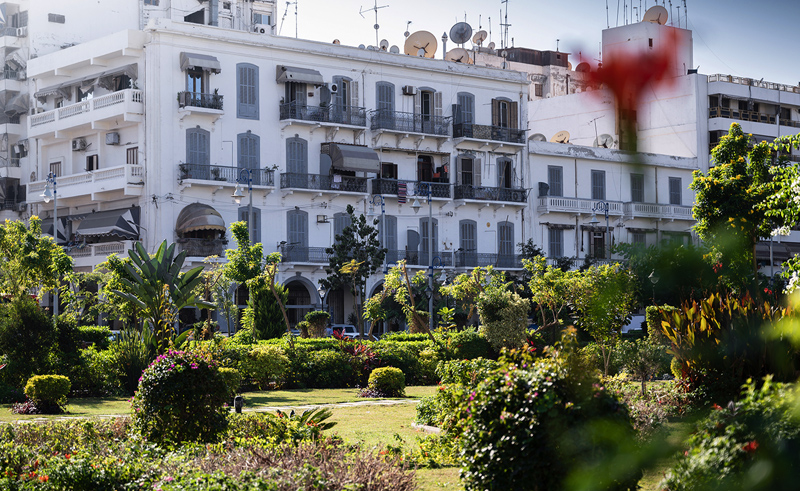 The restoration went beyond the fenceless public space to involve surrounding building facades, which got repainted to their previous elegance.
Overseeing the modern history of the city, Feryal Garden demonstrates how a garden can have an impact on architectural facades, link major streets and provide neighbourhoods with a much needed recreational space. All notions that often get dismissed in the wake of 'new developments'.
Photography Credit: Andrew Shenouda