Tranquil Living in Kuwait: A Family Home With a Fusion of Aesthetics
Cairo-based Loak Designs and CG artist Mirna Emad create engaging spaces and spectacular scenes in this multi-storey home.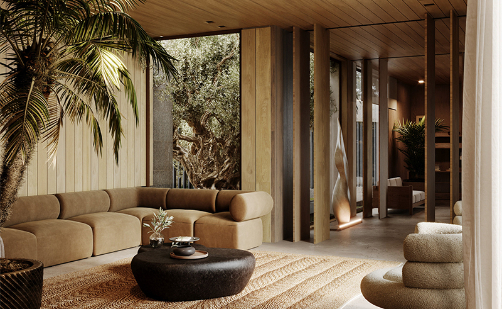 Luxury at home is often associated with marvelous marbles and shiny finishes, but this wasn't the case when the owners of 'The Wing House', a multi-storey family house in Kuwait, asked Cairo-based Loak Designs and CG Artist Mirna Emad to instill a sense of luxury using an eclectic fusion of Mediterranean and Art Deco aesthetics.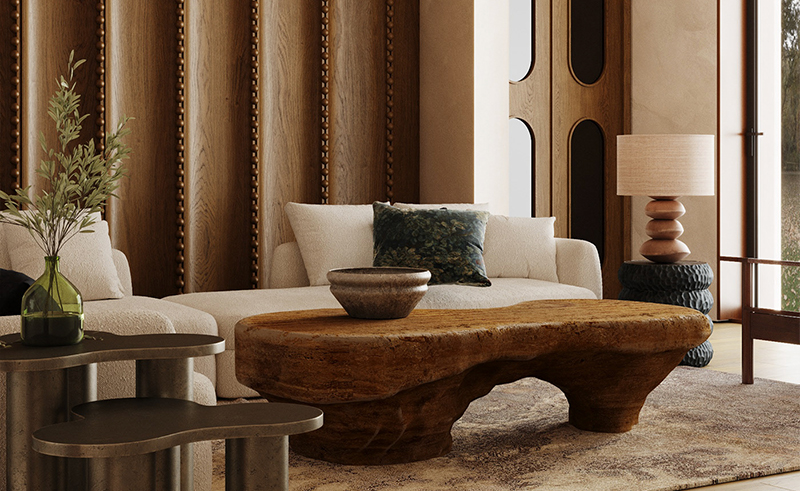 "The owners requested an eclectic mix of Mediterranean and art deco styles that would deliver a luxurious feel while avoiding excessive use of exuberant materials," Emad tells SceneHome. With ample room in the interior and exterior spaces, Loak Designs and Emad were spoiled with area and envisioned a plethora of engaging corners.
The basement features an open plan meant to host family gatherings, kids areas, gym equipment and a musical corner. The ground floor meanwhile is mainly zoned for visitors and formal meetings. The first floor hosts bedrooms, the family living and dining areas, while the roof hosts open air seating and a BBQ area.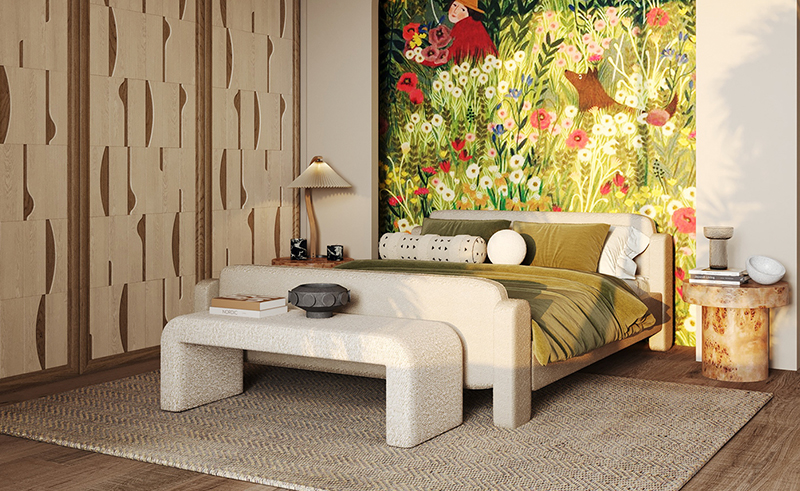 "Our design scope was mainly the house interior architecture, finishing materials and furniture selection," Emad continues. "For maximalists, like our clients, a space feels like heaven when you get to experiment with diverse materials and succeed to create a homogenous formula that says 'Less is never more'."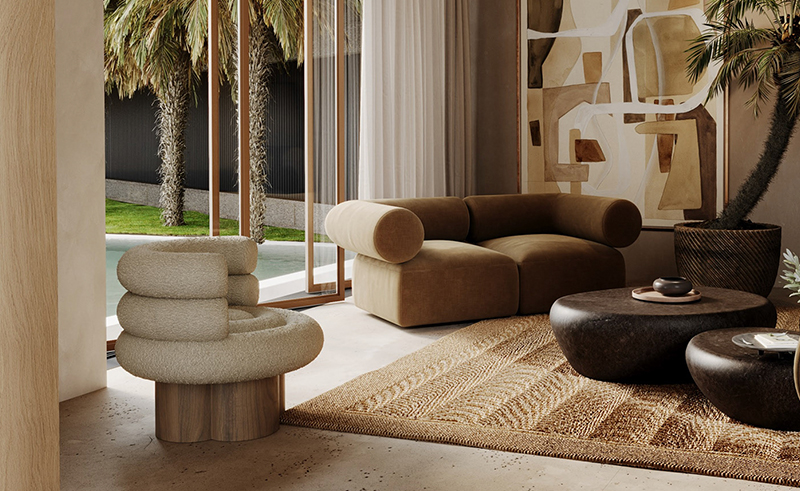 On that note, the house features elements such as sculptured wall paneling used to create a focal point on the wall. It evokes art on its own, allowing the designers to reserve artworks for other spaces. Wall coverings throughout the rest of the house feature wooden ribs that set a refined tone to the abode.
"We made sure each space has an eye-catching artisan piece that matches the Art Deco aesthetics," Emad says, referring to the furniture selection. "You'll find yourself stumbling over the Giraffe chair by Juliana Vasconcellos, before admiring the Karimoku piano a moment later."
While the designer furniture exudes craftsmanship into each space, Emad admits that "art was the most exciting part of the project. We wanted the house to be more of an open gallery, from Nanimarquina's Hayon in the corridor to the Grasshopper by Ben Crase."
Magnificent artworks by Peggy Kuiper can be found all over the project, often overlooking handcrafted coffee tables and flamboyant mirrors.