Monochrome Monday: The Topaz Orange Edition
Topaz orange is truly the new black this season.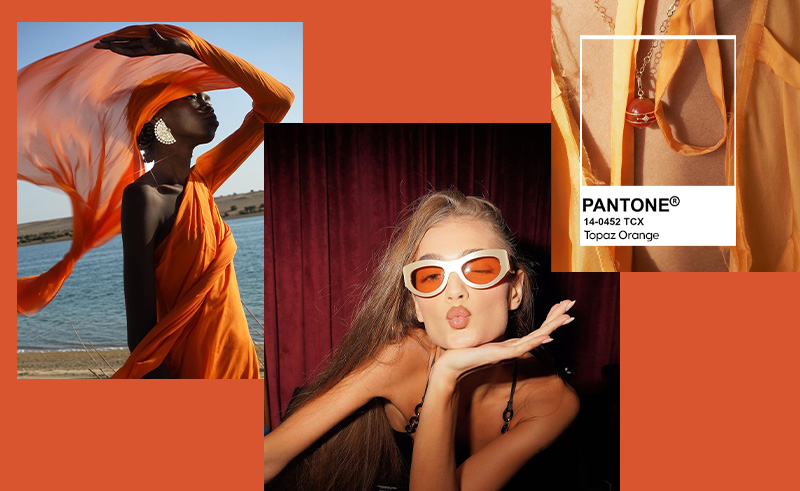 As the changing leaves signal the transition into fall, one hue stands out as symbolic of the season: topaz orange. With origins dating back to ancient civilizations, this warm and vibrant shade has held significant meaning across cultures and eras. Named after the November birthstone, topaz, this golden-hued orange takes its name from the Greek word 'tapaz,' meaning fire or heat. Revered in ancient Egypt for its solar associations, topaz orange was believed to have been illuminated by the sun god Ra himself.
While gaining fashion prominence through Russian royal courts in the 18th century, topaz orange has appeared throughout history as a symbol of transformation, perfection, and fertility in various Eastern religions and cultures. On runways and streets, this bold yet flattering shade reigned supreme during the mod era of the 1960s. From vibrantly hued furnishings to the Bohemian fashion of the 1970s, topaz orange was a cornerstone of the counterculture movement through its fiery representation of rebellion.
Today, topaz orange retains its status as an unabashed symbol of autumn's harvest season through its resemblance to changing foliage. From Moroccan labels like Zila Russi and Ceos to Egyptian labels such as Maram and Deana Shaaban, this Monochrome Monday curation is both an ode to regional craftsmanship and a timeless hue synonymous with the falling of leaves and ochre fields.
Ceos
Kabila 25 Bag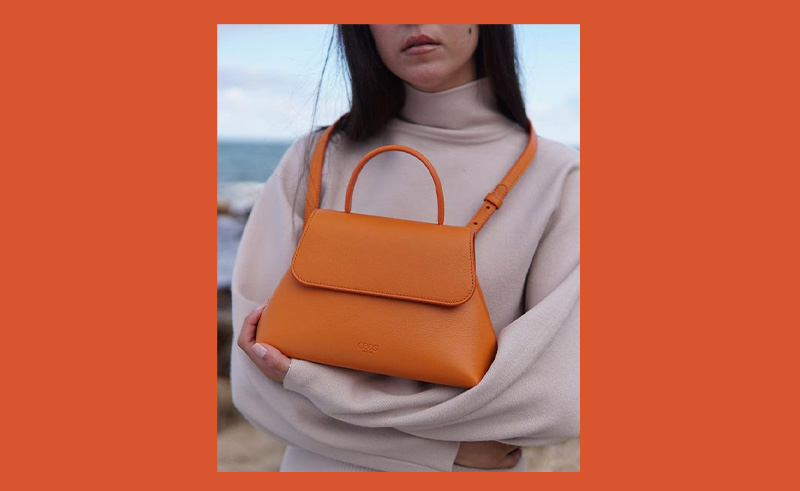 Crafted from high-end leather, Moroccan label Ceos' Kabila 25 is timeless, boasting a classic silhouette and a warm hue perfect for the season.
Karen Wazen
Swim Frames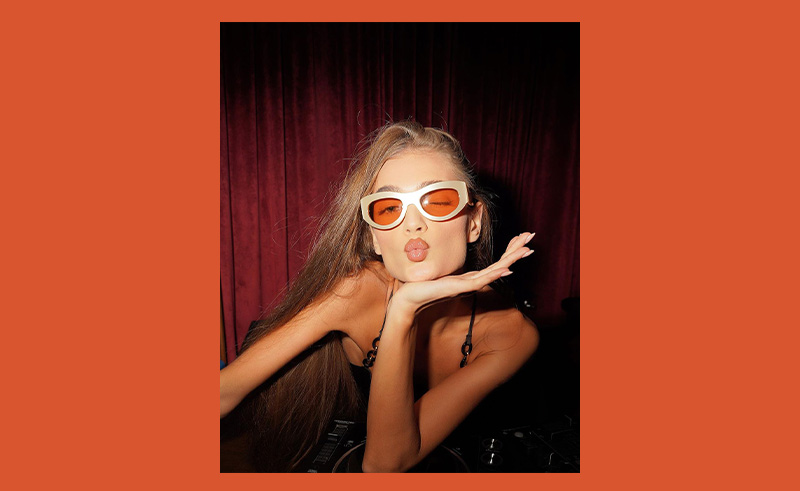 Karen Wazen's Swim frames paint the town Topaz with rich orange lenses, making for the perfect spectacles (pun intended)..
Zila Russi
Nellya Mules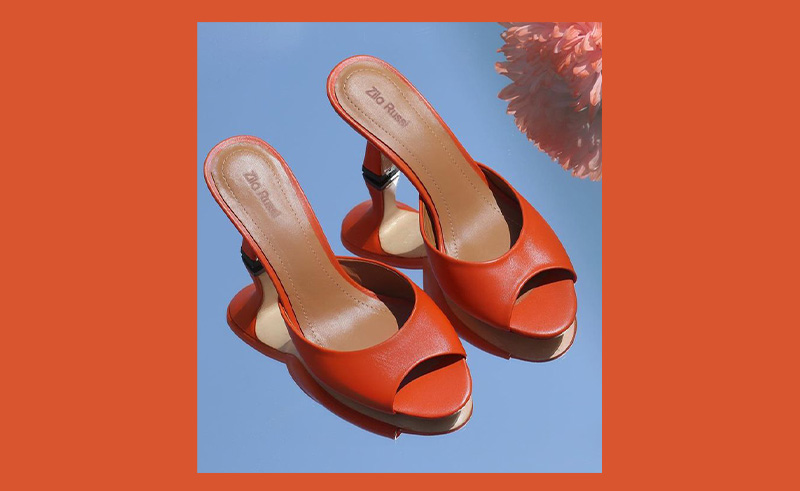 Like walking on sunshine, Moroccan label Zila Russi's Nellya Mules are the perfect pair to light up the leaf-drenched paths this fall.
Maram
The Temple Gown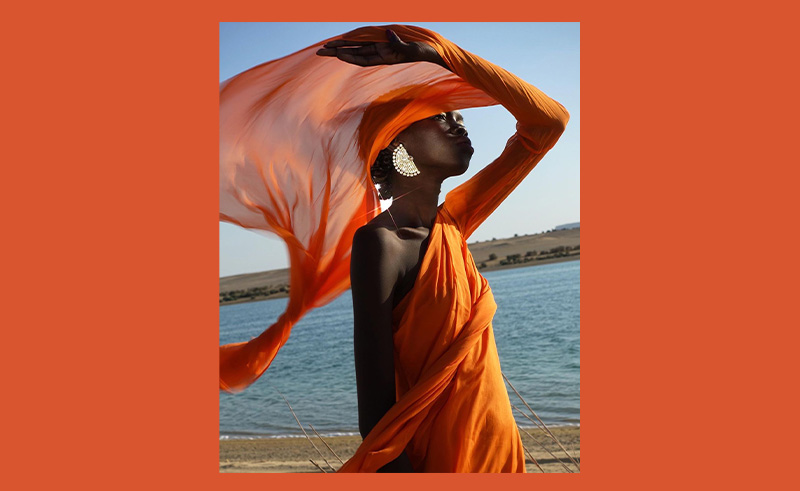 Every bit French silk, Egyptian label Maram's Temple Gown is truly fit for a queen. Available only on special request, one would truly feel like royalty in its soft, flowy embrace.
Razan Alazzouni
SS24 Collection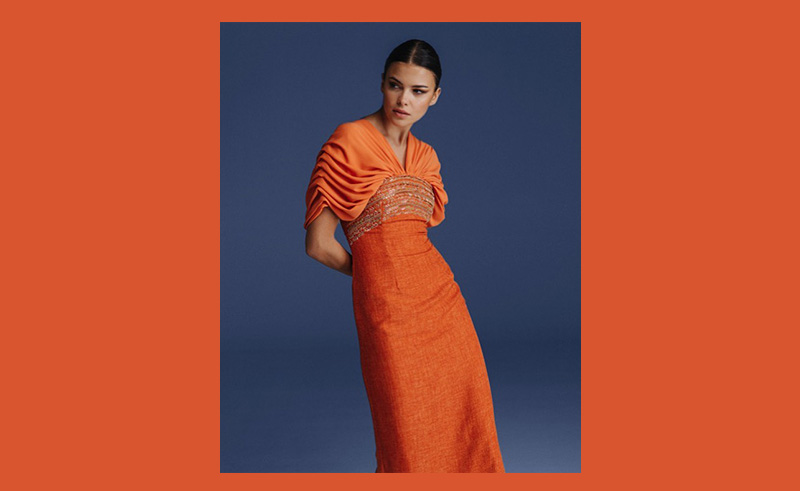 Embodying classic charm, designer Razan Alazzouni's SS24 Collection piece is a subtle blend of western and eastern aesthetics.
Ofa
The Candy Charm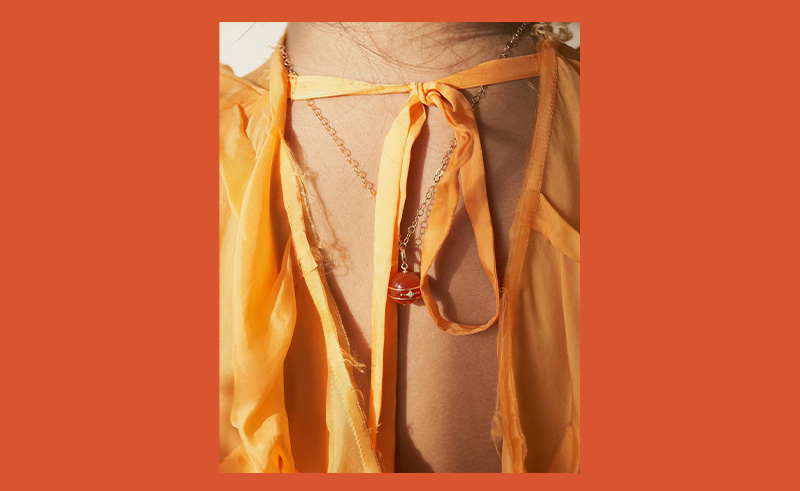 One coveted piece of candy that is up for grabs this season is Ofa's Candy Charm. Adorned in agate, this piece is best paired with a classic monochromatic ensemble.
Maison Azzura
FW22 Collection
A tweed piece complete with gorgeous pearl buttons, French-Moroccan Maison Azzura's Fleur dress is embracing the cool seasons ahead with sophisticated charm.
Deana Shaaban
SS23 Collection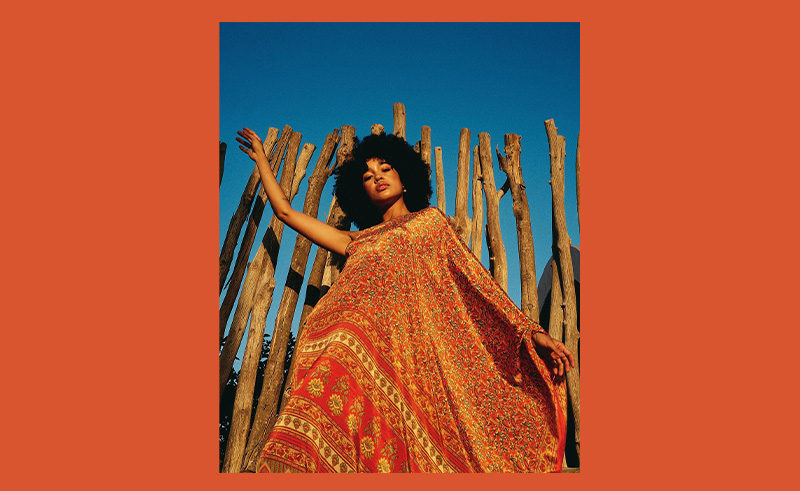 Shaaban's SS23 Collection is crafted from pure Indian silk and builds on the label's legacy as Egypt's answer to chic and modern iterations of the timeless outerwear piece.
Rami Kadi
'Le Reveil' Collection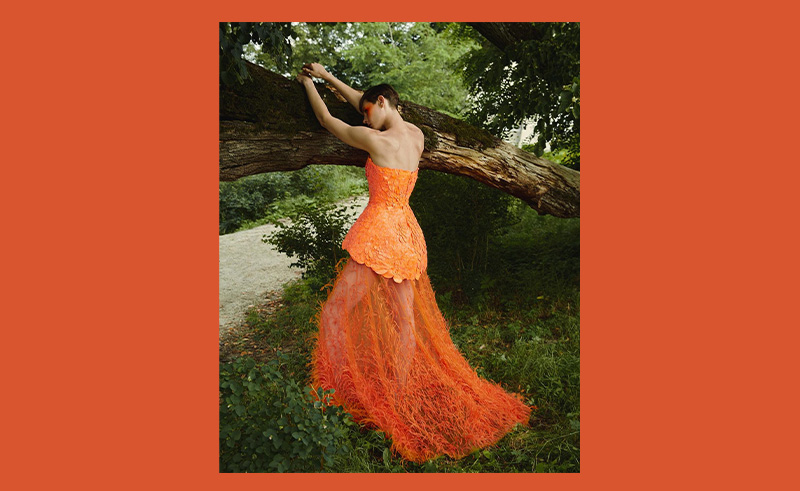 A sartorial portrayal of the changing seasons and the transformative state of nature, Lebanese-American designer Rami Kadi's 'Le Reveil' collection - translating to 'The Awakening' - sees vibrant bursts of topaz orange across several distinct silhouettes.