Palestinian Label Trashy Clothing Drops 'Desert Delights' Collection
Subversive in nature, the collection overturns the exotifying essence of the Western gaze.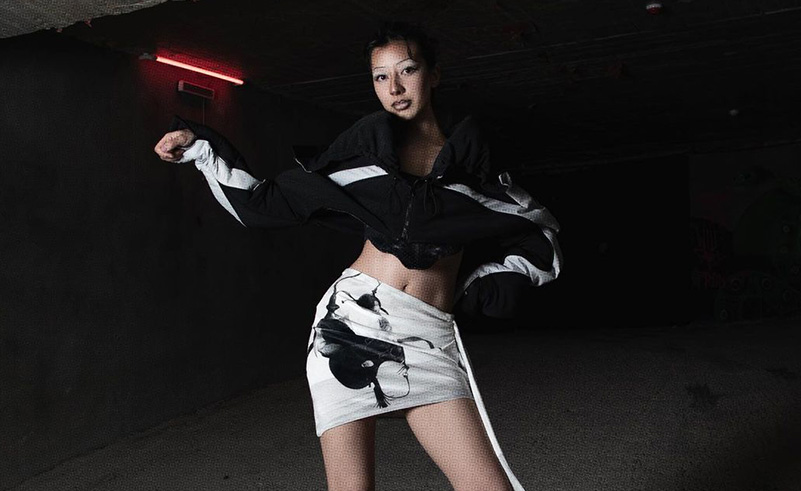 In true Trashy fashion (all puns intended) Palestinian Trashy Label's SS23 collection serves as a scathing and sultry expose on sensual love. The collaborative endeavor is an ode to the recklessness of youth, as captured by the deconstructed designs and spirited nature of the pieces.
"Working on our SS23 'Desert Delights' collection, we explored eroticism, orientalism & awakenings," Shurki Lawrence, Creative Director of Trashy Clothing, tells Scene Styled. "We looked into our archives that consist of Arab pop culture, history, political posters, films, and music and we merged them to create and narrate the world of the collection."
Blending the themes of daring and disheveled, the collection boasts a 'just rolled out of bed' demeanor, unfolding a series of pillowy tops and unbuttoned denim. Whilst pleats seem to dip in and out of global garment circulation, Trashy weaves the silhouette into leather skirts that pay homage to the grungy early 00s.
Subversive and satirical in nature, the collection overturns the exotifying essence of the Western gaze. It openly draws on carnal desires and intertwines the feathered fringes of Arab textiles with bold cutouts to relay a contemporary take on classic motifs.
Their Sabah print - as seen on the collection's wrap-around skirt and scarf - playfully and experimentally re-imagines the cultural Kufiya. It's a whimsical fusion of the designer Omar Braika and Shukri Lawrence's backgrounds, as well as their kitch-y take on garment creation.