Upper Egypt's Bashteel Railway Station Will Cost EGP 3 Billion
Egypt's largest railway station to date will house a luxurious lobby and an integrated mall.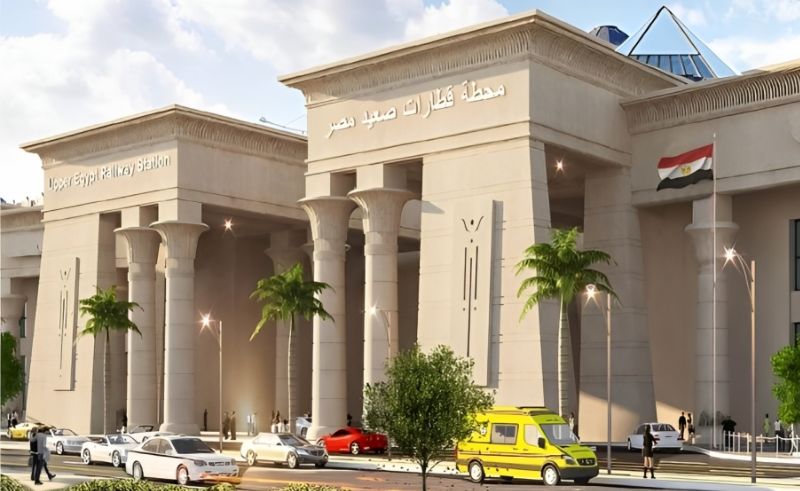 The new Bashteel Railway Station is set to become Egypt's largest station ever built. Kicked off by Hassan Allam Holding, the Ministry of Transport, and the National Railway Authority, the Upper Egyptian station is currently under construction at an initial cost of EGP 3 billion.
The station includes three sidewalks, and four railway lines for the Manashy line linking the Aswan-Alexandria-Manashy railways.
The station will have a commercial section set up as an integrated mall going from the ground floor to the second floor. The ground floor will also house administrative offices, 48 ticket counters, toilets, and a lobby under a 40 metres-high glass pyramid, surrounded by four obelisks.
Closed off on the first and second floors will be various workshops, including the train carriage maintenance workshop and the tractor maintenance workshop.
The Bashteel Railway Station will also have a pedestrian tunnel to enter and exit from Lieutenant General Kamal Amer's axis and to connect the station's garage to the axis, as well as two car tunnels and another pedestrian tunnel to connect the street to the station's garage.