Sunset Styling in El Gouna With Yasmina Makram
Known for their elegant and authentic interior designs, Yasmina Makram is one of the MENA region's most remarkable studios. Here, in El Gouna, however, we get to see how they approached styling.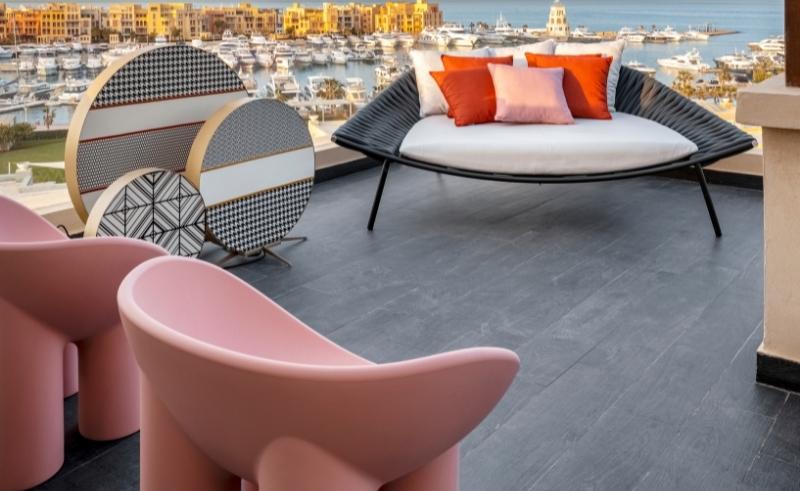 In this 380sqm penthouse apartment overlooking El Gouna's marina, Cairo-based design studio Yasmina Makram studio wanted to surprise with style. In doing so, they demonstrated their passion for curation by creating a versatile living environment full of contrast, colour and playfulness. Here, spaces feel different but look homogenous.
"The homeowners wanted certain areas to have a relaxed family environment and in others a more vibrant atmosphere for hosting on fun El Gouna nights," Founder Yasmina Makram tells SceneHome. "We were excited that they were willing to entertain an eclectic approach for their Red Sea home."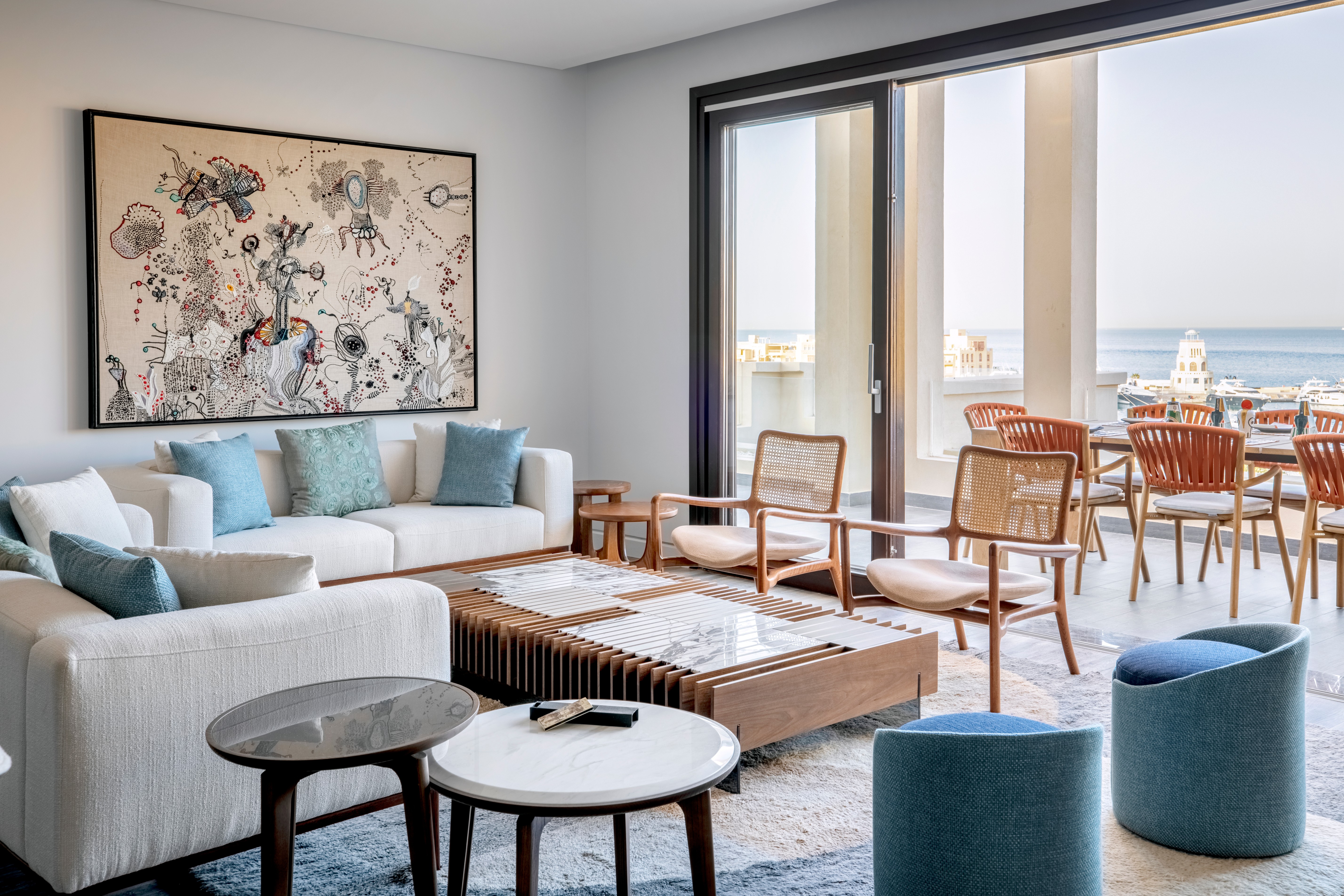 Inspired by context, the studio envisioned a seaside apartment that mixed and matched a variety of pieces ranging in form, keeping some classic coastal elements to make sure the spaces felt comfortable. "We wanted the living room to be neutral, chic and practical. That's where Alia El Gready's artwork came in," Makram continues. "The space also features distinguished geometry in Soufian Zarib's beautiful carpet."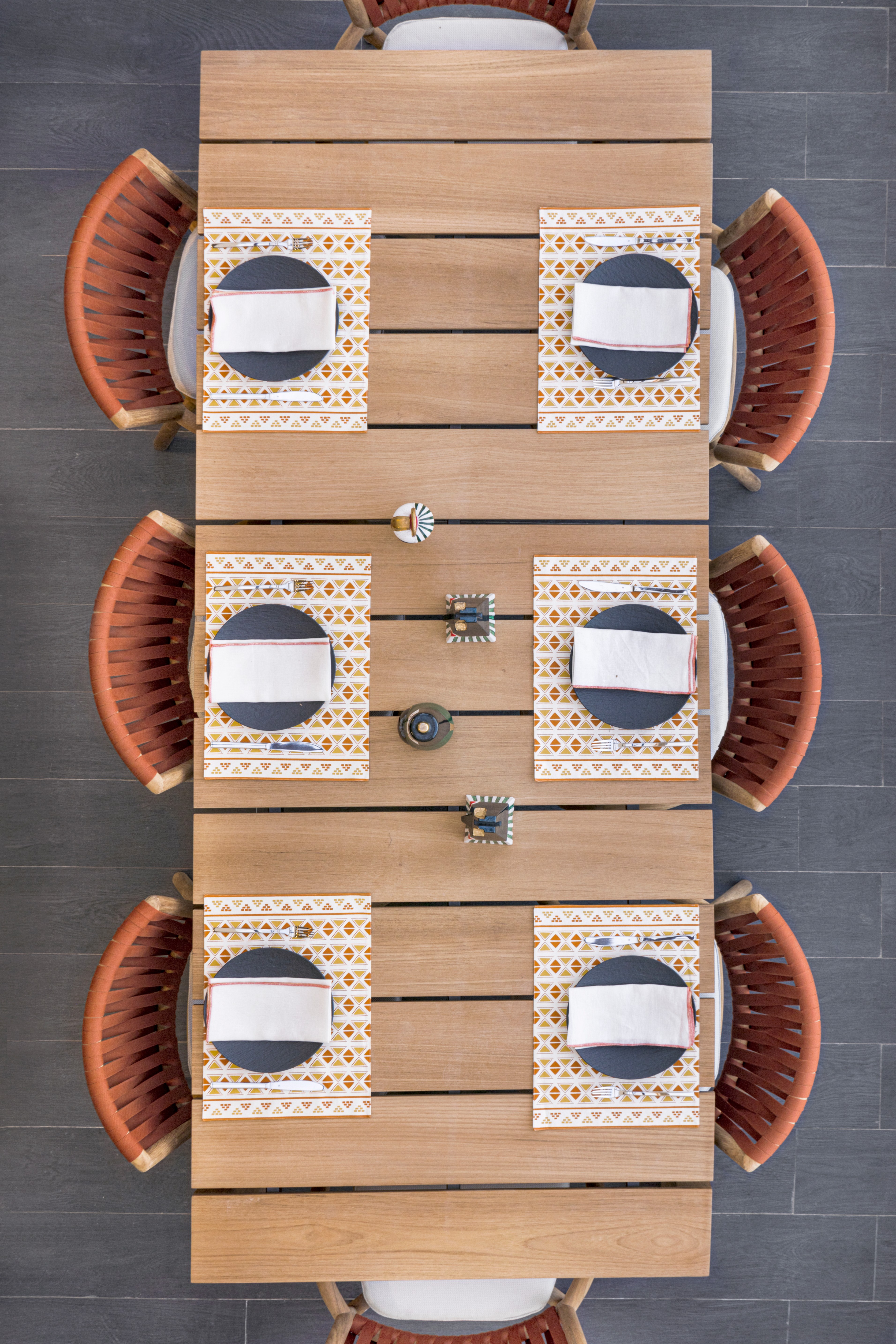 Adjacent to the homely living room is the terrace, which is also accessible from the master suite and offers an intimate outdoor experience with a palette vibrating through a teak dining table defined by its orange seating. Around the corner, pink Rolly Polly chairs decorate the space along with geometric tribal patterns. "At the very edge, a daybed marks the essence of all coastal escapes, soaking in the sun with the best view from the apartment," Makram adds.
"Comfort was our focus, while still playing around with fun pieces and pops of colour," Makram says. "The palette was very much an interpretation of how we perceive El Gouna." Up on the roof, three popping sun-beds exude passion through their fervent colour. "We love the colourful contrast between the sky and sea at sunset, and we wanted to reflect its spirit in spaces that overlooked the Marina."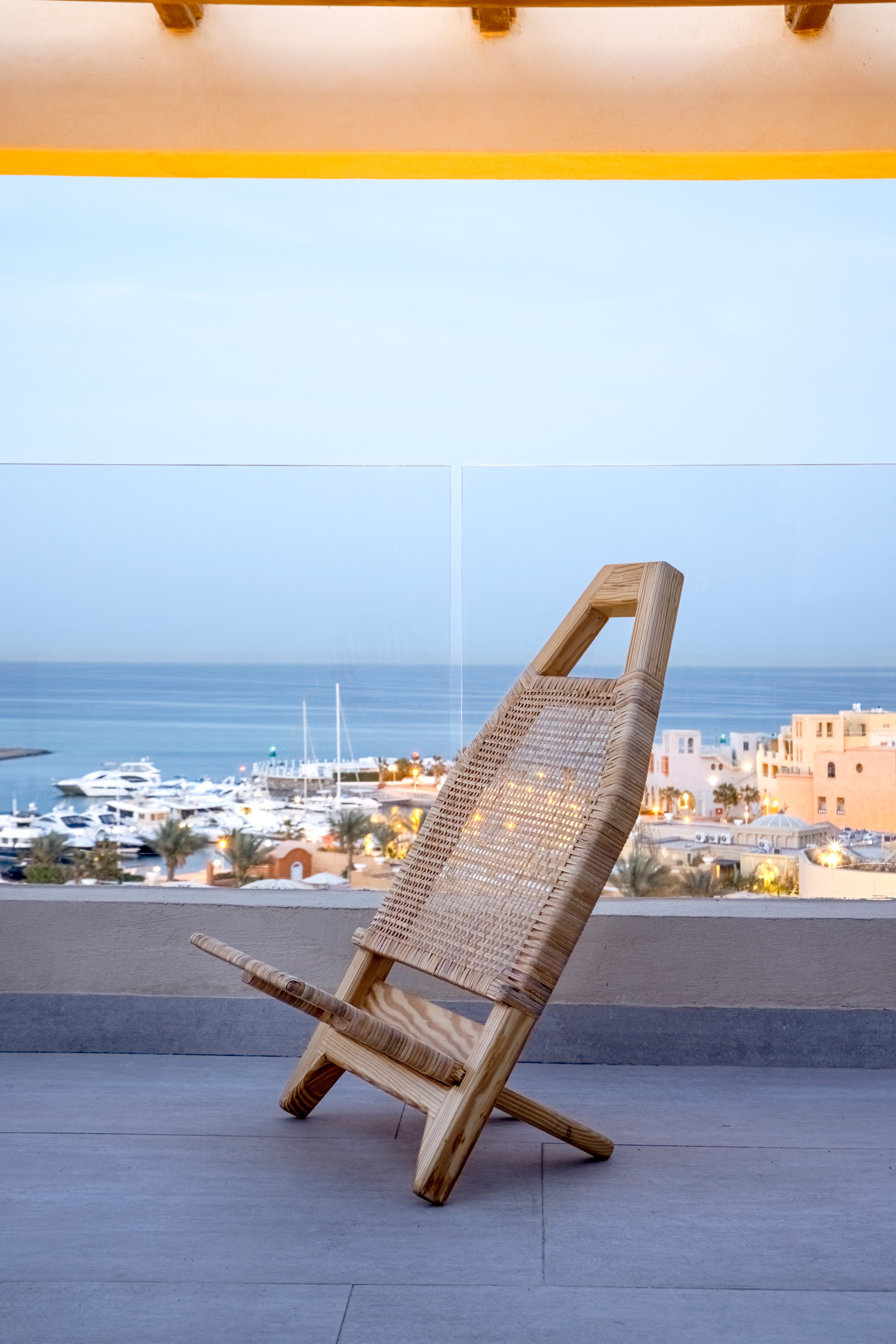 Aside from the impeccable curation the studio did, they also managed to feature products of their own craftsmanship; the Nu chair, which gets its aesthetics from an inspired interpretation of Agamy beach in the 70's.
Photography Credit: Louay Nasser