Villa Edwin Goar: A Gorgeous Neo Gothic Gem in Alexandria
Over a century old, the villa sits somewhere between fairytale castles and gingerbread houses.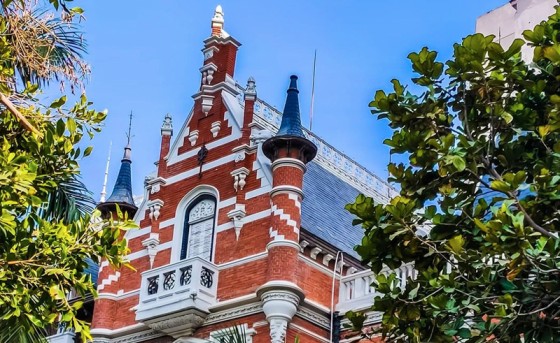 Alexandria spoils anyone who walks its streets with a wealth of pretty sights. Palaces, museums, stores, you name it. On Sultan Hussein street, hidden behind trees, Villa Edwin Goar appears as some sort of fairytale dream; a castle-like house in the middle of the city.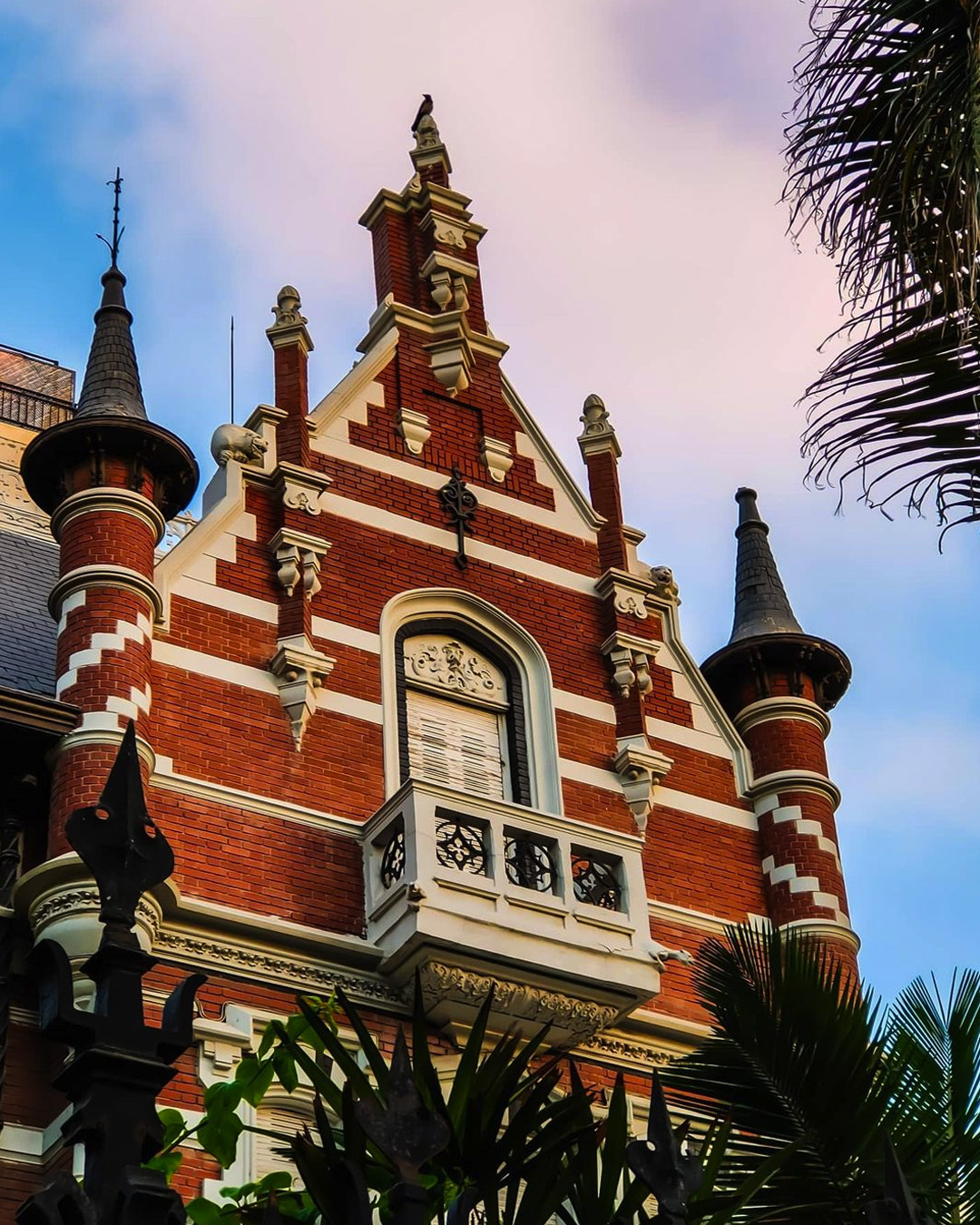 It was designed in 1895 by Greek architect P. Griparis, who is behind a number of renaissance inspired buildings in downtown Alexandria. Glancing at its exterior, the neo gothic style becomes apparent and you're pointing your camera.
Neo gothic, or gothic revival, was a 19th century romantic style inspired by mediaeval architecture. But the villa isn't so straightforward; aside from the sharp decorative finials sticking out from its many masses, elements such as the delicate wooden trims on its front facing gable give away a carpenter gothic influence, a folk interpretation of the style. Think 'gingerbread house' but make it sturdy.
The villa was designed for Edwin Goar, one of the most notable English-Jewish personalities in 19th century Egypt. Goar was a merchant who laid the foundations for a family business, Edwin Gore & Sons, which lasted 50 years and traded in everything from seed and silk, to charcoal, carpets and tea. Today, the villa is named 'Villa Abu El Fadl' after its current owners.
The villa is said to consist of a dining room, salons filled with paintings, art and fireplaces, along with other fundamentals. As for its garden, it hosted rare plants and became part of the reason why the villa became famous in the community. The owner had philanthropic endeavours, donating half of the villa's land to Victoria College, a school in Alexandria.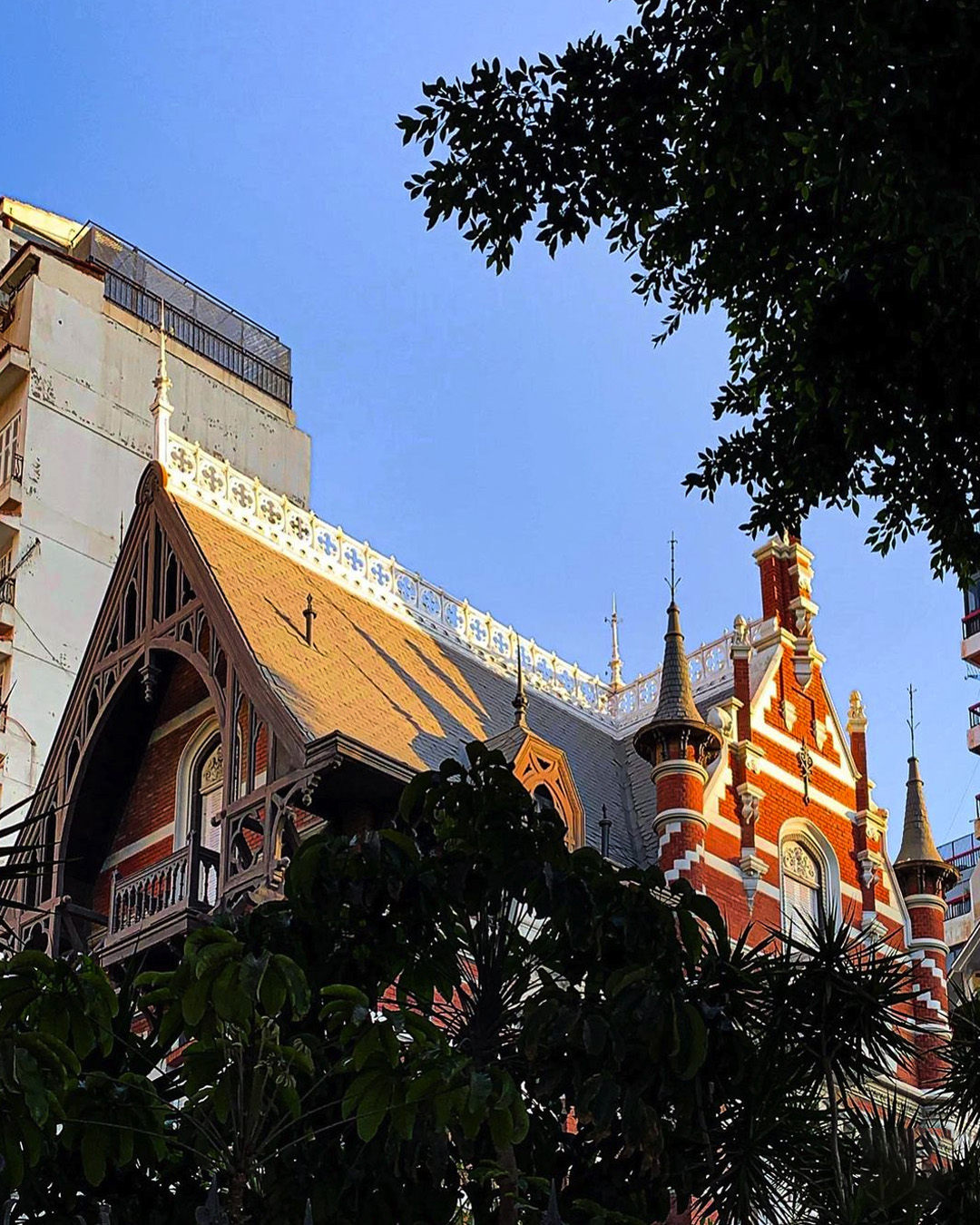 Windows and doors are marked with pointed arches, while its pitched roof has ornate brick gables that stick out of its hip as crenellations run through its ridge. A dormer projects from its sloping roof to illuminate a space in the interior, usually those are bedrooms.
The gothic villa is still in great condition, something that can't be said about many houses that are over a century old. With its turrets looking like decorative crowns alongside conical spires, it remains a stylish jewel of Alexandria.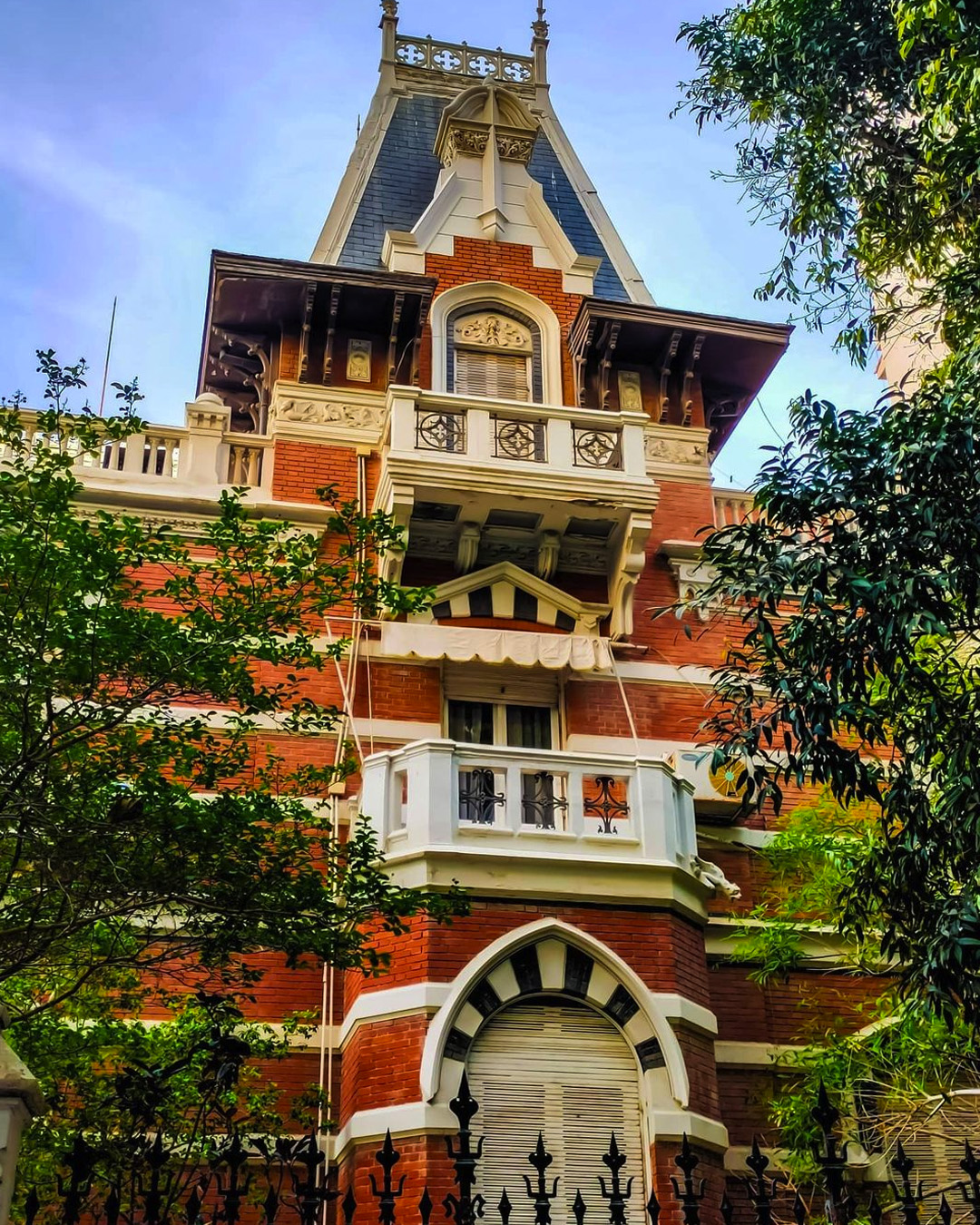 Photography Credit: Sarah El Sayes, Hussam Ashour