Faress Eissa debuts in style with a hip hop cover of Fakroun's NISYAN
Fresh face Faress Eissa teams up with famed producer 200 Shams for a charismatic debut inspired by East Coast hip hop and a timeless Libyan classic.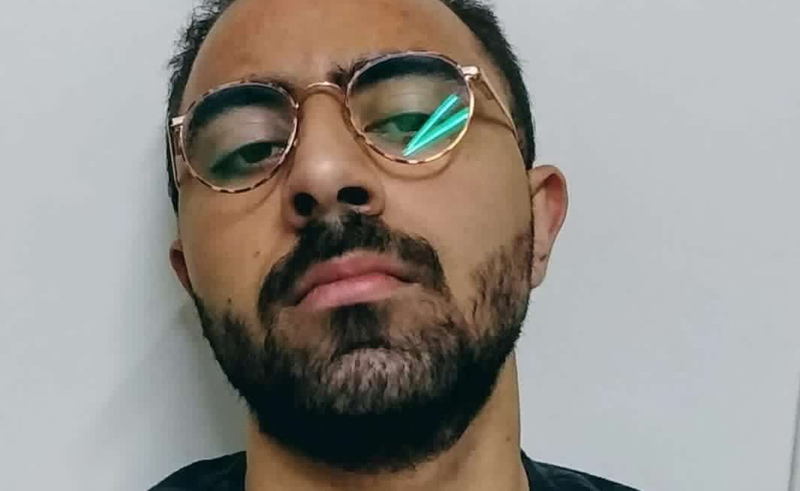 A fresh debut just dropped and it looks promising. Introducing Faress Eissa and his first 2-song single 'A2ollek Nokta/Nisyan'.
Teaming up with 200 Shams, Faress Eissa seems to know who to work with, and 200 Shams is more than used to dropping bangers and teaming up with amazing indie musicians, adding a bit of spice to their production and sound. And all of this got us excited to take a listen.
Faress Eissa brings a sound that's truly unique and fresh while adding a little hint of nostalgia for 90s East Coast hip hop with his choice of beats and melodies on the first cut, a 45 second bit called 'A2ollek Nokta', which acts as an intro for 'Nisyan', where his complex sound goes a lot deeper. Faress is a singer and self-taught guitarist and producer from the Egyptian city of Damietta. He has been learning to produce his own music for a while, and he received mentorship from 200 Shams during the production of this song.
Eissa wishes to be able to implement his musical vision in his sound, and this vision includes the rediscovery of timeless Arabic pop classics, but reimagined with modern sounds and production, and he is starting his trek with a tribute to 'Nisyan' by Ahmed Fakroun. Both song and artist are staples of the Libyan musical canon.
Eissa's 'Nisyan' is a tasty cover of Fakroun's. The reimagined vocals are true to the style of the original, featuring an identical melody, rhythm, and words, while introducing a modern and distinctive edge to the delivery that's courtesy of Eissa. The hip hop production of 'Nisyan' stays minimal and the clap-based groove is tight and never lets go, paying a fitting tribute to Fakroun's disco classic.
Eissa is just starting and is planning to release more songs soon, hopefully in the same vein and quality to the sound and the meaning. His first offering is a well executed reimagining of an Arab disco music classics that is criminally underrated and we are glad that Eissa is attempting to revive it, and we want to see where he will be going next.