Lebanon's Maison Du Mec is Pushing Boundaries With Minimalist Menswear
Through Maison Du Mec, Lebanese-Armenian Designer Joseph Achajian is Challenging Preconceived Notions on Arab Men's Fashion.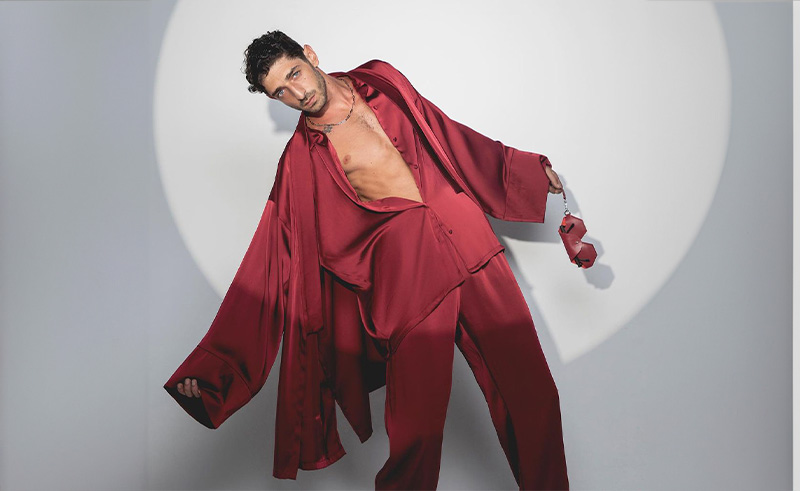 "Monochrome is the mantra - at least my personal mantra."
Born into a heritage entwined with both Armenian and Lebanese roots, there often exists an implied trajectory to embrace careers in the 'big three': architecture, medicine, or law. This conventional path mirrored the journey of Joseph Achaijian, a Lebanese-Armenian designer and the visionary behind Maison Du Mec, the Beirut-based label.
Achajian grew up surrounded by the fashion industry, with a grandfather who was a menswear tailor and aunts in couture. "For generations, fashion ran in our blood," he tells SceneStyled. Though originally destined for a career in medicine, he knew it wasn't his true passion. After dropping out of an education that had paved for him a medical path, Achajian gained experience in retail, working in visual merchandising, styling and retail operations before returning to Lebanon to launch Maison Du Mec in 2018.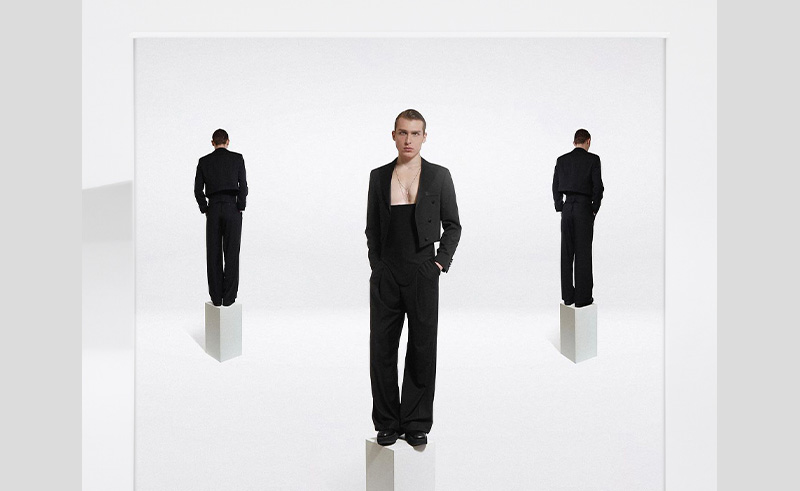 Demurely bold and subtly striking, Maison Du Mec is breathing new life into men's fashion with its minimalist yet audacious aesthetic that celebrates the modern Arabic man and calls for his release from preset boundaries. Behind the brand's sleek designs is founder Joseph Achajian, whose family history in fashion laid the groundwork for his future as a designer.
The impelling force behind Maison Du Mec was personal for Achajian. Frustrated by the lack of options that fit his aesthetic, he sought to create a line of affordable, minimalist menswear staples for the modern Lebanese man. "Maison Du Mec's birth was quite personal. It started with me trying to find something to wear. I didn't wanna buy designer clothes, I wanted an easy style that was affordable, something to wear everyday. I sought out something subdued; tailored minimalism," he shares with SceneStyled.
With an intimate understanding of men's wardrobes, fashion trends from his retail background and a desire to present something that veered away from traditional men's fashion, Achajian easily developed core pieces for the brand.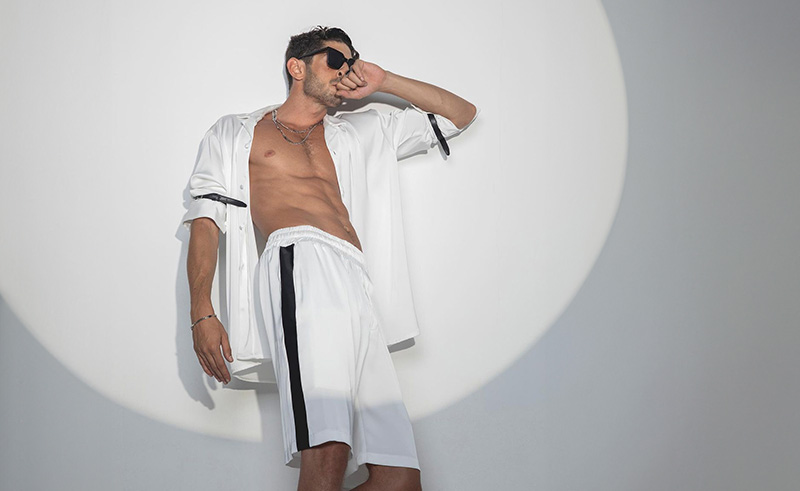 "I'd say my background in retail definitely was to my advantage, knowing what people needed and how to build a wardrobe around it made product development a breeze. Everything just starts with a good shirt or a jacket, then you start building up the perfect fit."
Maison Du Mec embarked with understated yet distinctive essentials such as poplin shirts and twill tees, adorned with subtle zipper details. Every season, Achajian introduces fresh categories encompassing footwear, leather goods, and jewellery, each exuding its unique charm yet contributing to a harmonious and coherent collection. "Once you have the essentials, it's just effortless to go all the way from there," he explains.
With a focus on each individual wearer, Maison Du Mec offers clients a personalised styling experience. "When someone is shopping at Maison Du Mec, we make sure it's a personal experience - a styling session. It's personally off-putting when I see someone just buy something and let it hang in the closet, there needs to be a connection from the get-go."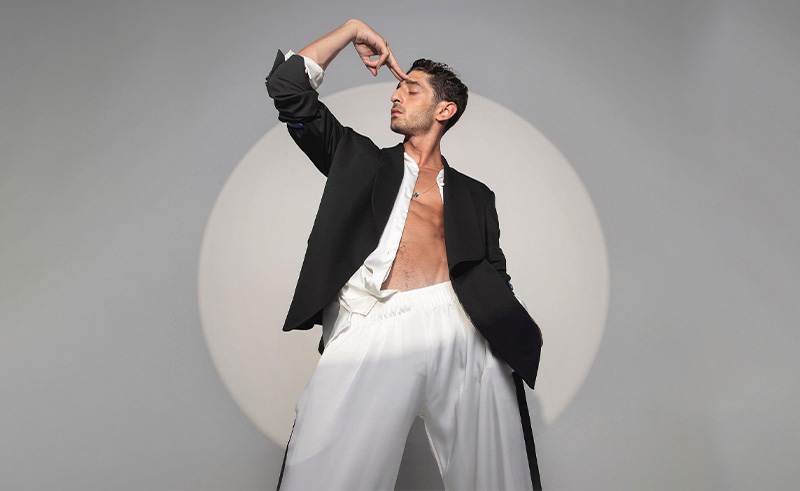 At the heart of Achajian's design philosophy is a devotion to timeless style with a hint of the risqué. This dedication to longevity also applies to Maison Du Mec's manufacturing. The ready-to-wear collections are produced locally through small workshops and tailors. By preserving traditional craft techniques and partnering with local artisans, Maison Du Mec celebrates individuality through quality construction and ethical production.
Though Maison Du Mec offers elegant, minimalist menswear, Achajian doesn't believe in confining designs to rigid gender norms. Solid black shirts are reimagined with sheer sleeves, formal pants receive a flared rework, and blazers come accompanied by leather harnesses.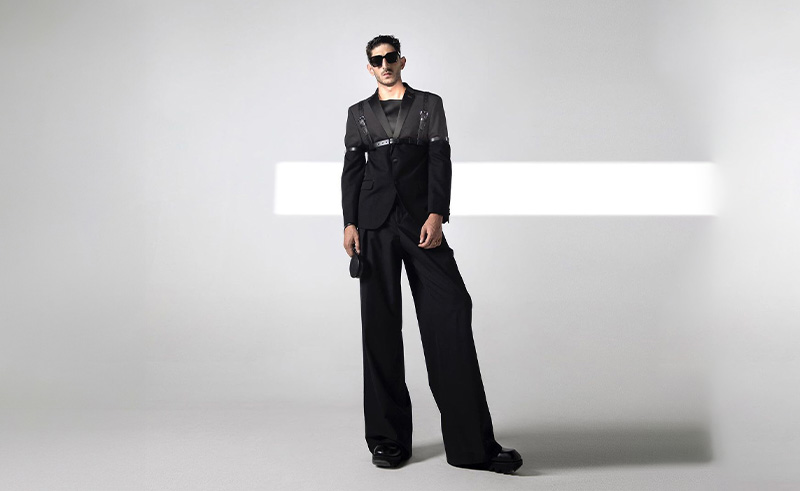 Present on regional runways, the brand has introduced its sleek aesthetic to the global fashion sphere while staying true to Joseph Achajian's initial style philosophy: minimalist designs marked by quality and fine craftsmanship tailored for the contemporary Lebanese man. By merging culture, skill, and innovation, Maison Du Mec is reshaping men's fashion, redefining conventional suits one step at a time.