Egypt's Al Ahly Crowned Champions of 2023 Basketball Africa League
Renowned Egyptian basketball team, Al Ahly, secured their status as champions of the third season of the Basketball Africa League (BAL)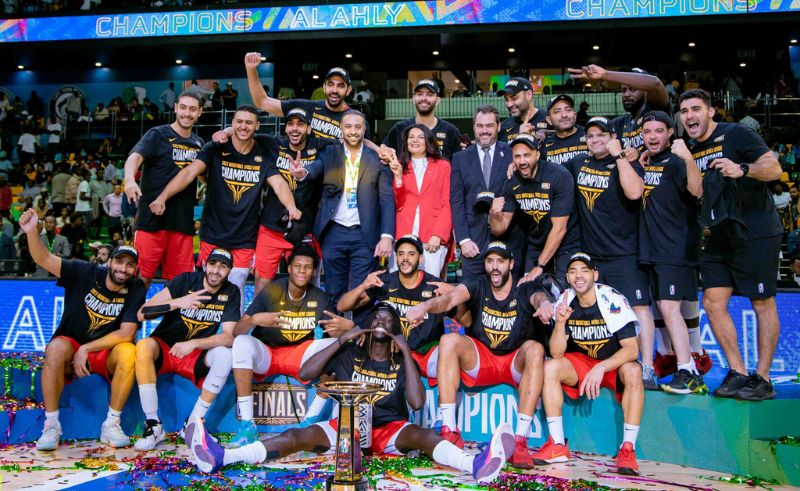 Renowned Egyptian basketball team, Al Ahly, secured their status as champions of the third season of the Basketball Africa League (BAL) with a resounding 80-65 victory over Senegal's AS Douanes in a thrilling final at the packed BK Arena in Kigali, Rwanda. The week-long playoffs, hosted at the BK Arena from May 20 to 27, brought together eight teams from across Africa in a showcase backed by the NBA.
In a closely contested match, Al Ahly took an early lead in the first quarter with a score of 17-10. AS Douanes mounted a strong comeback in the second quarter, winning it 23-21 and leading 38-33 at halftime. However, Al Ahly's Anunwa Omot and Corey Webster showcased their attacking prowess in the second half, leading their team to victory with a dominant 25-13 third quarter.
Although AS Douanes fought back with a 19-17 fourth quarter win, it was not enough to claim the championship as Al Ahly emerged triumphant. Omot, hailing from South Sudan, was the standout performer, scoring a game-high 22 points in the final and earning the title of Most Valuable Player (MVP) of the tournament.
The final was attended by esteemed guests, including Rwandan President Paul Kagame and First Lady Jeannette Kagame, CAF President Patrice Motsepe, NBA deputy commissioner Mark A Tatum, and renowned American actor Forest Steven Whitaker.